Too many students cruise through elementary and most of high school, without being required to put in much effort, because no one is held back even when they're not ready to move ahead.
Many parents and students think it's okay to take it easy until grade eleven because that's when universities start to look at grades. And once grade eleven hits, parents will often advocate for higher grades from their beleaguered school teachers.
Often students aren't doing their homework, books aren't being read, and tests aren't being taken. A relaxed primary and secondary school environment has contributed to two problems.
First off, many students aren't prepared to survive the rigours of university or college, let alone their future careers. The 2016 National College Health Assessment survey performed by the Canadian Association of College and University Student Services (CACUSS), reported that within a 12 month time period, 18.4% of students were diagnosed or treated by a professional for anxiety, 14.7% for depression, and 13% of students seriously considered suicide.
Postings to the McGill Confessions Facebook page read statements like:
I feel like I cheated my way into McGill having never put any work into school in high school. Now everyone is working and I feel like I'm slowly falling behind and if I don't get a high enough grade point average, my year at McGill ends in December because my parents will stop paying.
I'm a U0 student in Engineering. In high school, I was at the top of my class and had total confidence that I'd get a great degree from a great school. Now I'm failing all my classes. I did horribly on my first few exams, and took that as motivation for the next ones. I could not have studied harder for an exam I had this week...I walked in feeling very prepared and confident I'd ace it, and I walked out knowing I failed it.

I can't believe that I am doing so horribly. It's so hard to motivate myself now, knowing that I'm already in too deep of a hole of failure to climb out of. All my friends are doing well and I have to play along that I'm doing well also, but soon enough I'll have to admit to them that they won't be seeing me next year because I'm going to get kicked out of McGill.

I never considered anything besides attending a hard university and getting a good degree. Now I can't do that and I'm breaking down. I'm terrified of what's going to become of my life. And I can't admit to anyone that I'm doing so poorly. I feel very alone and very much like a failure.
Second, Canadian universities and postsecondary students' performances are weakening in the face of global competition. The 2017 Times Higher Education World University Rankings showed that Canada's top three universities have fallen in global rankings in the face of global competition while two Chinese universities made giant leaps ahead and ranked better than UBC and McGill.
Phil Baty, editor of the rankings, told The Globe and Mail newspaper, "What is threatening Canada is that other nations are investing and improving, which means someone else has to move down".
On the UBC Confessions Facebook page an exchange student commented:
As an exchange student at Sauder, there's something I don't understand. I come from a country where we have around 30-35 hours of classes a week, with essays to write and presentations to make as often as here, and where the grading system is way more harsh. However, I see more students getting overwhelmed by the amount of work here at UBC in one semester than in my three years at my home university. This semester honestly felt like holidays to me while I passed all my classes with better grades than what I'm used to.
Is it still a surprise that many Canadian students are not ready for the challenges of their future employment? Below are the three essential skills that parents must ensure their children master before they start their postsecondary education.
1. Focus on the process of learning, not the grades. With the inconsistencies in teachers' markings and the lack of standardization in Canadian school system, students' performance is left to their teachers' subjective views. Easy teachers give out A's when students don't necessarily deserve it, and vice versa. Teach your children to focus on the process of learning and strive to achieve mastery in their subjects. Even if they forget the material, learning the process of mastery is a key skill they will develop and can use in any learning situation.
2. Teach kids to fail successfully. Failing doesn't mean to avoid the subject you're struggling with or to accept you're just not talented at it. Many students who at one point failed math and didn't like the subject have gone on to major in math related fields such as finance, engineering, or economics after they put in the effort to get better and started to enjoy it. It's important to hold children accountable to overcome failures as opposed to run away from them. Successful people use failure to practice longer and work harder.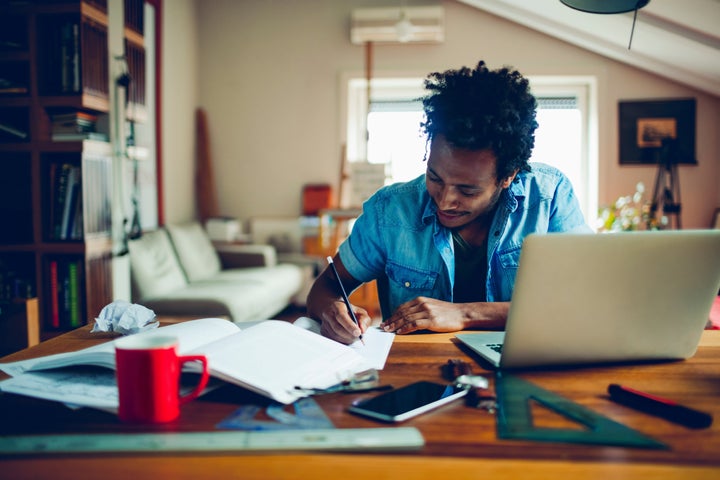 3. Make tests your friends.Testing has received criticism in the last few years, however testing and assessments are crucial for students to receive feedback on their learning. Test results indicate where students' strengths and pinpoints learning gaps that need to be filled.
Testing also allows students to retrieve the material they've learned (or think they've learned) and use it to showcase their knowledge. According to Henry L. Roediger III, a cognitive psychologist at Washington University, "Taking a test on material can have a greater positive effect on future retention of the material then spending an equivalent amount of time restudying the material". Instead of letting tests intimidate them, encourage your child to embrace testing and to incorporate self-testing as part of their study process.
If we want our children to be competitive in the face of global competition we need to take education more seriously and raise our standards. Our relaxed education environment isn't doing students any favours.
Follow HuffPost Canada Blogs on Facebook
Popular in the Community