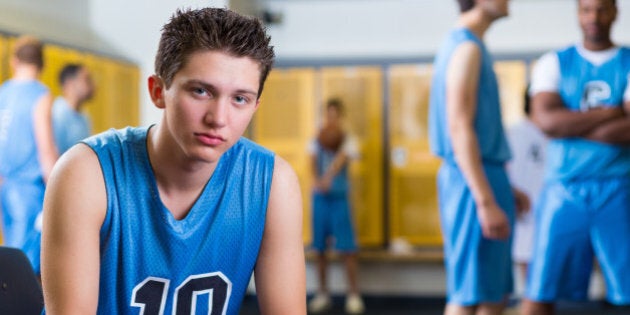 When Madeline was four, she attended a Montessori school. At her first parent teacher interview, the teacher spoke about what a lovely girl she was but concerned in her hesitation to do certain activities. They felt that unless she felt she could do something perfectly she didn't want to do it at all.
The notion of striving for perfectionism is truly idealistic.
This path of challenge continued for Madeline. In grade two, she was at a French school and refused to read the novel that was assigned to her because she said it was too hard and she couldn't. When we went in to speak to the teacher, the teacher said ... she can read this book and that she was more than capable.
I heard this so many, many times about Madeline.
But her challenge wasn't about being capable -- it was in her self-belief, her confidence, fear of failure and signs of anxiety.
Competition and excelling is good but what about having fun?
Time and time again, I would tell her teachers, coaches and even Madeline herself. Lets step back and start with something that is easy and build the confidence that she can accomplish these things -- but without the pressure.
For children and youth -- confidence is king.
Madeline became an incredible competitive swimmer. She thrived in competitions and loved the camaraderie of the team. But when she went through a huge growth spurt earlier than her friends... her ability to beat her best times leveled off and even stopped completely. The pressure was too great for her and the stress too much and so she ended up leaving the team. All because of a few milliseconds... and no matter how much her family said it didn't matter or just go have fun... the expectation or the self-pressure was too much.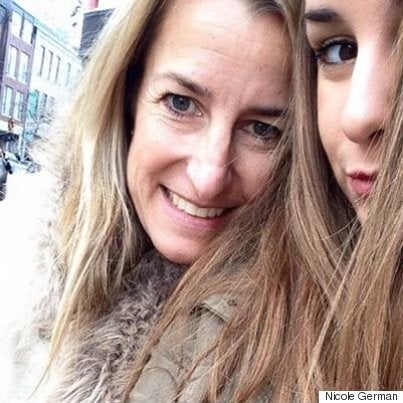 Some youth, many in fact, can handle it, but many cannot.
We see these pressures all around our youth -- in academics, sports, the arts, and social engagement between the kids. There is so much pressure on these kids to not only thrive and compete but to be perfect. And our sense of balance is gone. Competition and excelling is good but what about having fun?
Our teenagers have enough physiological pressures and social pressures without having to strive for perfection.
Commitments are skewed. Genuine, quality family time is compromised because parents are stressed, pressured and rushing to get their kids to and from programs and to do too many things at the same time. The ability to take a family holiday is near impossible because we might be missing a few sports practices and a game.
Our teenagers have enough physiological pressures and social pressures without having to strive for perfection. This is the time in their life that we, their parents and teachers and coaches, are there to help them learn and grow and if they mess up or fail, help them learn from those tough experiences.
So what do you say? Shall we remove the pressure caps and just let our kids be kids?
Frame Of Mind is a new series inspired by The Maddie Project that focuses on teens and mental health. The series will aim to raise awareness and spark a conversation by speaking directly to teens who are going through a tough time, as well as their families, teachers and community leaders. We want to ensure that teens who are struggling with mental illness get the help, support and compassion they need. If you would like to contribute a blog to this series, please email cablogteam@huffingtonpost.com
The Maddie Project is a community effort in support of youth struggling with depression and other mental health related concerns. Driven by community collaboration and events, the project's goals are to raise awareness by sparking conversations about youth depression and mental health concerns as well as to help provide uninhibited access to support for youth and their families.
The Maddie Project was founded in April 2015 in memory of Madeline Grace German Coulter. To date the project has engaged 100s of thousands in active conversations around youth mental health and has raised over $1 million dollars in partnership with North York General Hospital Foundation towards the development of Maddie's Healing Garden and support of other child and adolescent mental health services at North York General Hospital.
To learn how you can get involved or contribute visit themaddieproject.ca or follow us on Twitter or Facebook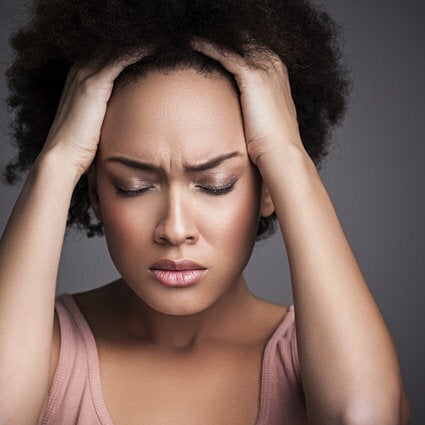 Frame of Mind: Youth Mental Health Issues And Suicide In Canada