It's no secret that the job market for youth graduating from post-secondary education is competitive and challenging, with youth unemployment rates being twice the national average in Canada. A combination of both education and experience can be the ticket to an initial interview, however, youth are often faced with the 'no experience, no work; no work, no experience' dilemma. One that has left graduates with accumulated debt and limited options.
Some choose to take the first job that they can get, regardless of the industry or whether it provides meaningful work that is aligned with their credentials. Sam Bachra, a recent graduate from York University who majored in Kinesiology, reported "it was extremely difficult to find a job, I would literally take anything from working in an office to working at a factory. I ended up going to an agency "labour ready" where I was placed a few times a week at different companies that needed someone for labour intensive work." Others may decide to go back to school, removing them from the job market altogether, and adding to their existing debt with the hopes of gaining meaningful employment upon graduation.
But where does that leave gaining relevant experience?
In 2009, Lauren Friese, founder of TalentEgg, Canada's leading job board and online career resource for students and graduates, wrote a confession titled, "I run a career website and my new grad sister is still unemployed." In this post, Friese discussed her frustrations with youth unemployment and referenced "helping students find meaningful work," as the stated goal of her organization. The implicit contradiction between graduates seeking employment and the required experience expected by recruiters has provoked TalentEgg to change the game. With their passion and purpose at the forefront, TalentEgg recently launched an initiative to help bridge the gap so that youth can gain the experience they need to make a successful transition into the workplace.
How? By giving youth a challenge.
TalentEgg Challenges presents a new platform that allows students to take part in work-like online challenges in partnerships with employers. "Entering a job market where meaningful positions are scarce, it's important that students and grads have a true sense of what they are good at and where they can excel," said Friese. Challenges provides youth with the opportunity to build not only their competencies but also applicable experience before entering the workforce. For employers, the platform allows them to reach graduates in a relevant way and presents an innovative approach to recruiting.
Kayla-Rae Russiani, who is expected to graduate in April with a diploma in Media Studies from Humber College explained, "I entered post-secondary with a fear that my hard work and dedication over the course of my studies would not be recognized after graduation. This initiative will give students who will be graduating an opportunity to use their skills to win challenges that are set and evaluated by employers. It's exciting."
In this competitive job market, opportunities that help build work experience are crucial for youth who are looking to gain meaningful employment. The new platform promises to give students and recent graduates the opportunity to apply theory learned in the classroom to a variety of fields, which will help them get a job. It presents an opportunity for both employers and potential candidates to interact in an applicable and relevant way. The question is, will they be up for the challenge?
Russiani says, "Absolutely!"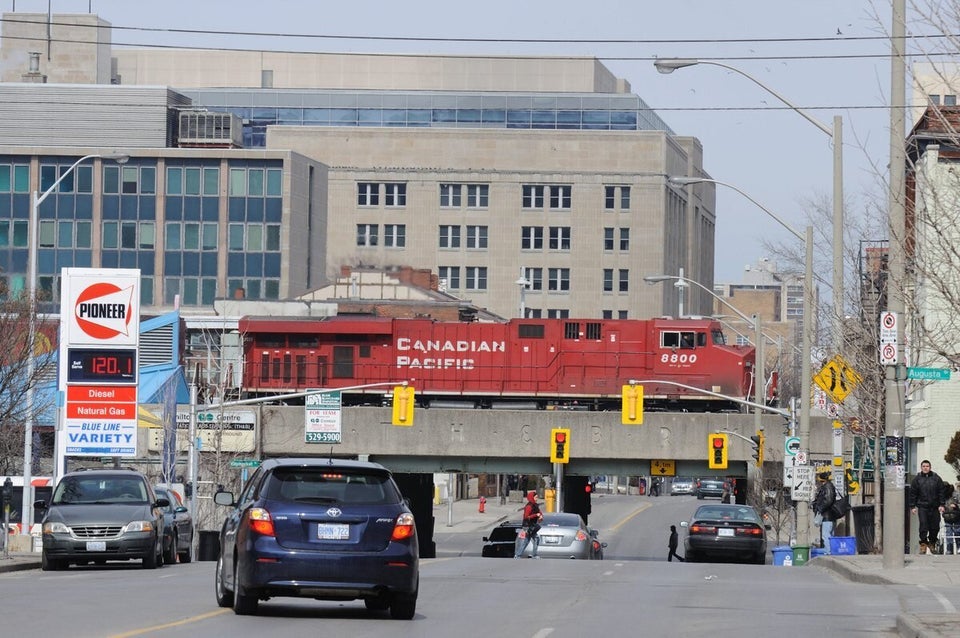 Youth Unemployment Rates In Ontario
Popular in the Community