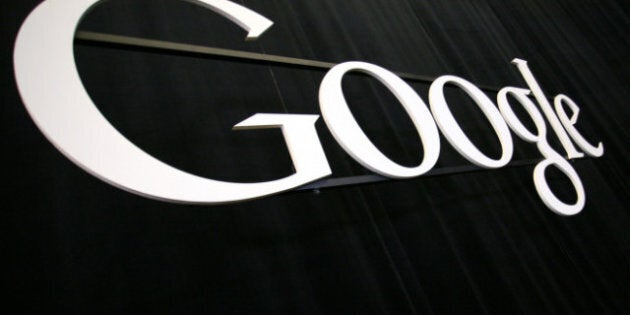 Call it a sign of the times.
Google's announcement Thursday that it is entering the online movie market sets up a potential war of attrition between the U.S.-based tech giant and Canada's internet service providers, one that could shape the future of Canada's movie business.
Beginning this week, Google-owned YouTube will offer Canadians more than a thousand full-length films at a cost of $4.99 for newer releases and $3.99 for older titles. Some movies will be available for free.
That puts Google in direct competition with streaming movie services already in place in Canada, such as Netflix. But it also puts the tech giant, with its considerable resources, on a collision course with Canada's largest telecom firms, who themselves are trying to capture the online movie market through on-demand services (movies ordered directly through your cable set-top box).
"Satellite, cable and IPTV companies, who are also internet providers, are especially not going to like this one bit, since Google is now in direct competition with their on-demand businesses," writes tech reporter Peter Nowak. "They've already fought back against competing services with throttling, usage caps and political lobbying. Will they take the entry of such a powerhouse company into one of their biggest cash cows lying down? Not bloody likely."
As Nowak notes, Google's foray into movies also threatens to reopen the debate about usage-based billing, the controversial practice of placing limits on the amount Internet users can download per month, then charging for overages.
Internet service providers such as Rogers and Shaw say they need to cap bandwidth usage in order to keep some heavy users from overloading their networks. But consumer advocates suspect that "UBB" is really about preventing competition for on-demand video services.
For some, those suspicions were strengthened last month when Western Canadian telco Shaw Communications announced it is launching a direct competitor to Netflix's streaming movie service. And Shaw customers were notified that -- unlike movies streamed from Netflix or other over-the-top services -- these movies would not count towards their monthly bandwidth cap (so long as they viewed the movie on a TV and not on a computer).
That in turn has raised concerns about net neutrality -- the notion that Internet providers have a responsibility to treat all the traffic on their networks equally. Many consumer advocates argue that the degree of media concentration in Canada threatens net neutrality, because in many cases the same company that provides your internet access also wants to provide you with movies to watch over the internet.
Google launched the U.S. version of its movie streaming service in May, and news reports suggest the company is interested in picking up Hulu, the U.S.-based TV streaming service currently being shopped around by its owners.
Your options for renting movies in the post-Blockbuster world
Blockbuster Video's announcement this week that it is closing all its remaining Canadian locations marks a milestone in consumer history, as the sun sets on the age of the video rental store and dawns on the age of streaming movies.
For those of you still addicted to your local Blockbuster location and wondering where you'll get your recent releases now, here are some options:
Popular in the Community