QUEBEC CITY – The cousin of a Quebec MNA has come forward to accuse him of sexual assault, which allegedly took place 30 years ago after an alcohol-fuelled evening while she was a minor.
She told her story to HuffPost Quebec as other allegations swirl around Yves St-Denis, who represents the riding of Argenteuil, north of Montreal.
Nathalie St-Denis was 16 when she moved into her first apartment in Montreal, in the summer of 1988. She remembers she had only been living there a few weeks when she and her cousin Yves, who was 24 at the time and also from the Laurentians, spoke on the phone because he was coming to town.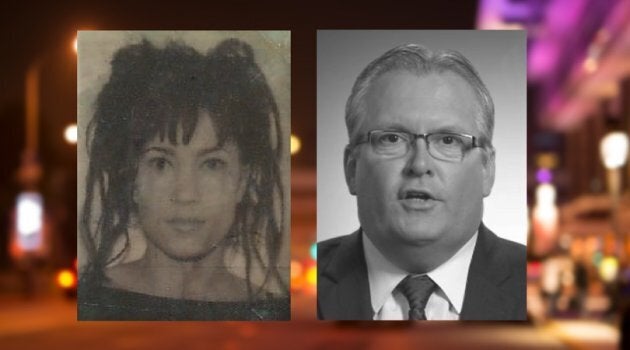 Nathalie was adopted as an infant by the St-Denis family. She now uses her middle name but asked HuffPost to use her legal name. She is not a blood relative of St-Denis, who is the nephew of her adopted father.
She was used to seeing St-Denis every New Year's Day. "He was the cousin who made everyone laugh, the one who took up a lot of space at a family reunion, who played music, who sang. He was like the celebrity at family parties."
That's why, she said, she didn't think twice about accepting his invitation to go out that night, in 1988, in downtown Montreal.
"In my mind, he was just my cousin," Nathalie said in a phone interview. "I was working at McDonald's. I had no money. So for me, it was cool to be able to go out on Crescent [Street in Montreal]."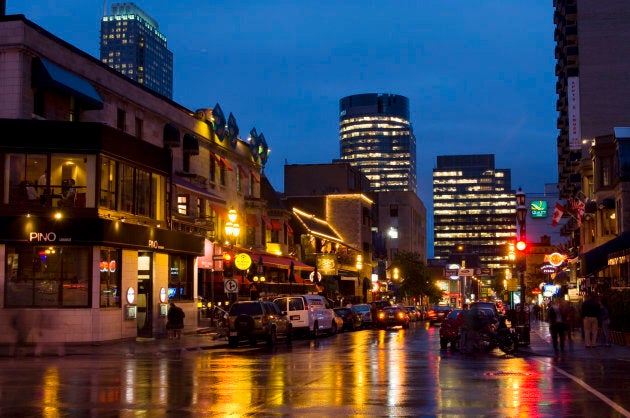 Decades later, she recalls that he bought her several drinks, though she wasn't yet of legal age.
As the bars closed, Nathalie said she remembers asking how he was going to get home, given how much he had drunk. He told her he expected to sleep over at her place, she said. She thought nothing of it, she said, because he was her cousin.
But Nathalie said she began wondering about St-Denis' intentions when he "insisted" on sleeping in her bed. She claims that when they were in bed, he "spooned" her and then caressed her.
"He ran his hand from top to bottom, from my breasts to my vagina. Then I got up and pushed him ... He was twice my size," Nathalie alleged. She said that she tried to force him to leave her apartment, but he initially refused.
"It's probably because I screamed, and at that moment, he was afraid that the neighbours would hear and he ended up going down the stairs and getting out of there."
She said she has "no doubt" in her mind that he would have raped her if her 16-year-old self hadn't fought back with all her strength.
'I did not assault that girl'
HuffPost Quebec presented Nathalie's allegations to St-Denis on Tuesday evening. He confirmed that he went out with his cousin to a few bars that night, and remembers possibly having gone to her place afterwards. But he said that he never touched her in a sexual or inappropriate way.
"I don't remember much. I did not assault that girl. I returned home [after the evening]. I don't know how she can say that. I'm devastated. Really," he said in a subsequent interview on Wednesday.
Several times during the nearly hour-long conversation with HuffPost, St-Denis tried to discredit his cousin's allegations by saying she had a difficult past. He shared with HuffPost a conversation he had with Nathalie's parents earlier that morning that was recorded without their knowledge, ostensibly as an attempt to cast a shadow on her claims.
He also questioned her recollection of events. "As for her, she had had a good amount to drink, that I know," St-Denis said. "Me, I was careful because I was driving. I couldn't let myself get drunk."
He knew I had no one to turn to in town. I was alone. I didn't know anyone [well], not even my roommate.Nathalie St-Denis
He continued, "Imagine this type of story ... People will lose faith in me. I'm a dead man. It makes no sense. And it isn't even true, either. Did she go to the police? Why didn't she go to the police and file a complaint?"
Nathalie said she didn't report the alleged incident at the time because she was convinced the police wouldn't take her case seriously, because she hadn't been raped.
Said she confided in roommate, brother
Now 30 years later, Nathalie's voice trembled as she recounted the alleged assault. "He knew I had no one to turn to in town. I was alone. I didn't know anyone [well], not even my roommate."
The roommate had gone to visit her own parents that weekend, but Nathalie said she told her later about what happened. HuffPost Quebec was unable to contact the roommate to confirm her version of events.
Nathalie said she had also confided in her brother, but he has not responded to multiple interview requests.
St-Denis said that about two years after the alleged assault, Nathalie contacted him because she needed financial help, a fact that she confirmed. St-Denis sent her a cheque, and said he believes that she wouldn't have approached him with the request if he "hadn't been nice to her."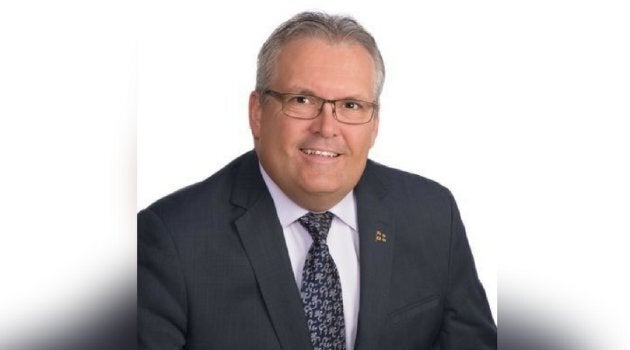 St-Denis quit the Quebec Liberal Party caucus on Tuesday, after a staffer in MNA Christine St-Pierre's office accused him of sending her a sexually explicit photo shortly before the 2014 provincial election.
St-Denis defended himself by saying it was not him in the picture, but that it was an image from a pornographic film. He said he had sent it as a joke to a woman he considered a friend at the time.
In spite of what they're saying about me, I have a huge amount of respect for women, ma'am.Yves St-Denis
The MNA now says that sending a pornographic photo to a colleague was a serious lapse in judgment. "I am a big joker, and yes, I sometimes made inappropriate jokes. But I've been more careful the last few years. I've learned."
La Presse reported that St-Denis also sent degrading photos to two young party employees, who subsequently left their jobs.
"In spite of what they're saying about me, I have a huge amount of respect for women, ma'am. A great deal of respect," he told HuffPost. "I am not hiding the fact that I've been single, that I'm a ladies' man, but I have a great amount of respect for women, beyond what you can even imagine."
'I'm not looking for notoreity'
With the media reports circulating this week on her cousin's inappropriate behaviour, Nathalie said she felt encouraged to speak out. But she insisted that she didn't want to make things difficult for the St-Denis family, with whom she now has little contact.
"I'm not looking for notoriety! I'm trying to do the right thing... It's 'MeToo' on a local level ... Too many people keep silent and my adolescence was ruined by it. I want to tell the truth so things can change, not to put myself in the spotlight or for revenge," she said in a follow-up email to HuffPost.
Nathalie explained that she wanted to break her silence to reveal that St-Denis behaviour was inappropriate long before his entry into politics.
"I believe this person, who is deeply twisted sexually, should not serve in an office where he represents anyone — at least, not the 50 per cent that is female."
CORRECTION: A previous version of this story reported that Nathalie St-Denis and Yves St-Denis met again about two years after the alleged incident. In fact, they did not meet in person.
Popular in the Community