Worn by Z LaLa, an American singer-songwriter who, up until now, has been pretty unknown, this elaborate Christian Dior couture gown with giant, billow sleeves resembled a giant, old-fashioned candlestick with a high fashion touch.
Take a look for yourself: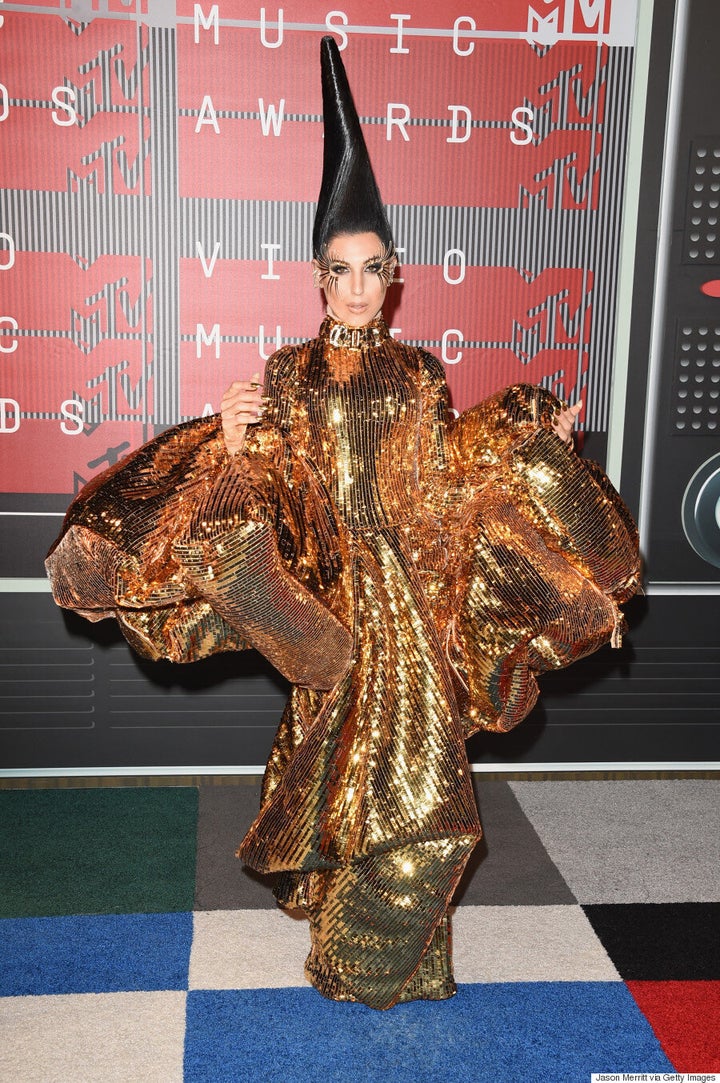 Add in that cone hairstyle, giant gold eyelashes and gold nails and you've got yourself a VMA look that will go down in history.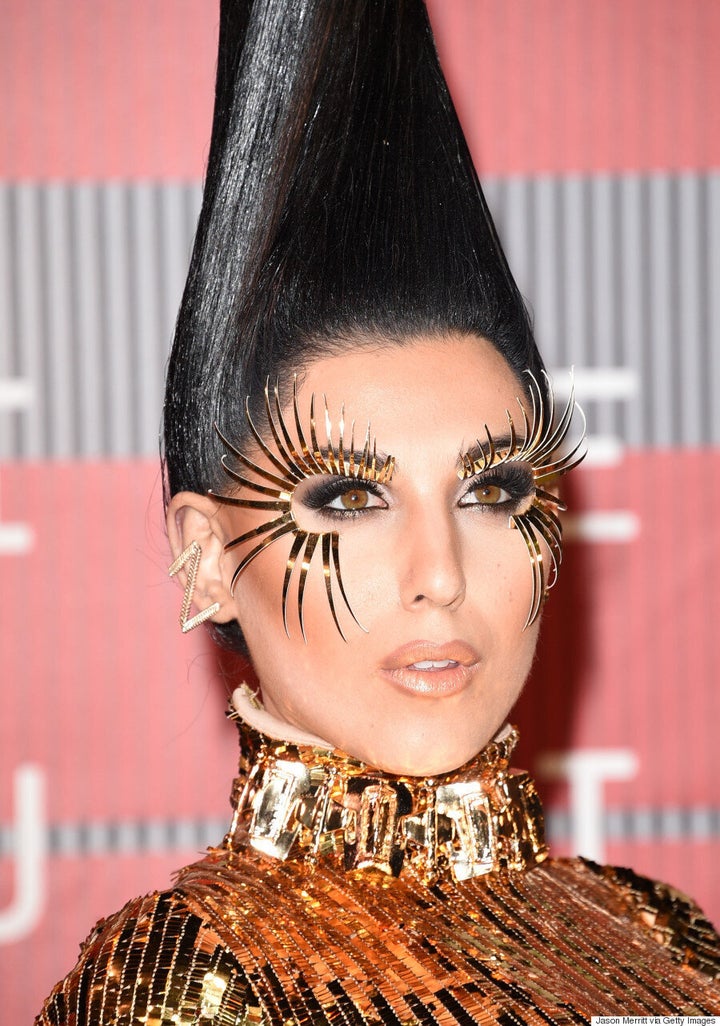 Move over Gaga, Z LaLa has arrived.
Check out more VMA red carpet photos below: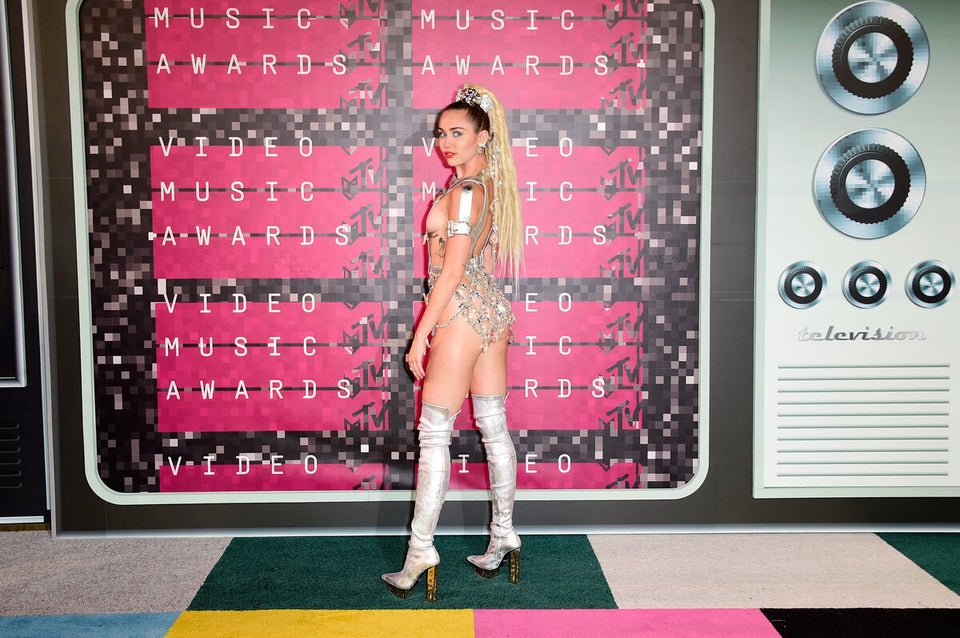 MTV VMAs 2015 Red Carpet