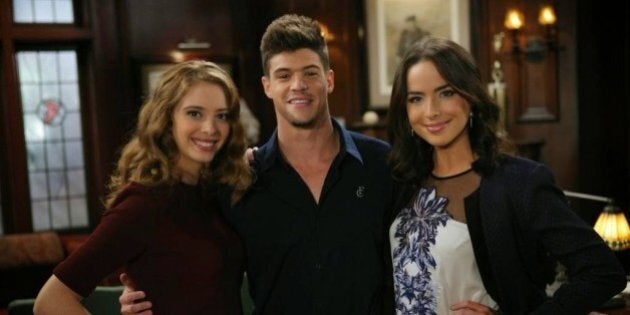 Move over, you Fruit Loop dinguses! Get out your Florida Gator T-shirts and pink ball caps, because there's a new reality star jumping over to scripted TV. While soap stars are seemingly traversing to reality TV (Eileen Davidson and Lisa Rinna on "Real Housewives Of Beverly Hills," for example), "Big Brother" superstar Zach Rance, 24, is heading in the reverse direction after joining soap opera "The Bold And The Beautiful" in a recurring role titled, for now, "Forrester Employee." (He, along with most of the "Big Brother" cast, made a "Bold And The Beautiful" cameo appearance in late October.)
Rance's gig may turn into something more long-term, insiders hint, so if you're not watching, start tuning in now. HuffPost Canada caught up with the energetic scene-stealer to find out how he's faring after his summer of hijinks in the Big Brother house, why he hasn't watched the season yet, and what the status is of his ambiguous relationship with Frankie Grande.
HuffPost Canada: Welcome back to "B&B." What can we expect from "The Rance"?
Zach Rance: I'm really excited to be back on "B&B." I'm playing a Forrester Creations employee. For now, it's just one episode; but who knows if it'll turn into something bigger? I would love to play a villain on "B&B." That would be amazing. But I don't think I'm allowed to say a whole lot about the part right now.
Did you watch "B&B" before? Or any other soap?
I was never a huge fan of soaps. But my aunt loves "B&B"; and my mom watches it. My family's into it.
Is acting a future career goal ... other than your previous dream of being a golf caddy?
Acting is definitely something I want to do more of, of course. I think my strength is geared to more reality/unscripted TV than scripted TV, but acting is definitely in my sights.
"Big Brother" is a reality-TV soap opera, so there are some similarities there. It's been six months since you left the "Big Brother" house. Have you decompressed yet or put the experience in perspective?
Not completely. It's taken a long time to adjust back to real life, which is the same as it was before.
What do you think it was about yourself that resonated with the masses?
I was very honest. I was the only person in the house not hiding anything. I always spoke the truth and voiced my opinion. I was being myself. I was vocal about how I felt about other people. I have a lot of personality; I'm very jubilant; and I have a lot of energy. And I'm really entertaining -- especially on the live feeds. I liked causing a scene. I like pushing the boundaries a lot and getting into people's faces. Testing people and touching their buttons.
Where does that come from?
I've been like that my entire life. In school, I always liked to see how much trouble I could get into without actually getting into trouble. And I'm pretty good at it.
Have you watched the season back?
I don't know why I haven't, but I haven't. I've seen the first couple of episodes, but that's it. It's not on my to-do list. It's always going to be there, you know. I bought it on iTunes. It's always going to be on my computer for my entire life, so I'm in no rush to watch the whole season.
It seems like there is a PTSD effect with most of the "Big Brother" cast coming out of the house.
I'd agree. I mean, I wouldn't compare it to, like, going to war, but it's definitely draining. It's four months of not talking to your family and no communication with the outside world.
What are you up to these days?
I put out a song on iTunes and Amazon. It was number one in Rap and Hip Hop for a week and it was number 48 on iTunes for a couple of days. Other than "B&B," I host a weekly show "Zach Rance Live" on YouTube. I'm also just relaxing and spending time with my family.
How many pink hats do you have now?
Oh my God, at least 100. People keep sending them to me. That was, by far, my staple ... that and my Gator shirt. A bunch of people dressed up as me for Halloween, which was hilarious. That was a good feeling; it was pretty crazy.
What's your current relationship with your former houseguests?
I don't stay in touch with most of them. I still talk to Frankie, Cody, Caleb and Derrick, though. That's pretty much about it. Everyone's really busy. It's tough. We're not the closest, but I try to reach out to people at least once a week in one of the many ways you can communicate with people these days.
Let's face it: it's not like you were the biggest fans of the Fruit Loop dinguses you were living with!
[Laughs] You're right. I wasn't.
Immediately after airing, there was already talk about you being a part of an all-star season. You'd be totally into that, right?
I would be down with that; without a doubt.
Would you play smarter this time around?
Of course! Definitely! I'm going to re-watch Dr. Will Kirby's seasons and observe and learn from the best. And, hopefully, bring it to "Big Brother All-Stars" and win $500,000.
What would be different in terms of strategy if you went back into the house?
I pride myself in being a very quick learner, so I have learned from not only my mistakes, but also other people's mistakes. The next time I go into that house, I'm so winning the game because I know the deal. Once you've done it once, you have a better understanding of the game. Not only the physical part of the game, but the mental part of it. I'd be in the finale for sure.
On the flip side, first-time winners have never won it twice. You didn't win a lot of competitions ... was that a strategy?
It was. I was friendly with everyone in the house, so my social game was very strong, which is why I didn't feel like I needed to show off my physical capabilities or win competitions. Next time I play, I'm going to win more competitions and play more of a role in the house. I tried to almost play a floater role, you know. I tried to be cool with everyone. I doubt I'll play a floater when I get back in the house.
What was the most surprising thing you learned after you left the house?
That Derrick was a cop. And how good he was actually playing. I had no idea how much control he had over everyone in the house. That's something you don't see first-hand. I also had no idea how much control he had over Cody.
But Derrick had all your numbers by paying attention; I don't think most of you were focused on the game. Derrick screwed up a few times but no one was paying attention!
You're right. I also ran my mouth off too much. I exposed a lot of secrets, and then, I became the story.
I wouldn't have changed anything but I probably wouldn't have stolen the cue ball.
Not being a part of Team America hurt you, I think. Had "we" voted a few weeks later, I think you would have been a part of the trio.
[Sighs] I'm upset I wasn't part of Team America. It would have been a huge advantage to have America on your side and playing for the country. Plus, all the money you could earn. I also think I could have gone further in the game had I been on Team America.
I have to ask: Zankie. Some of the best friendships I've known are between a gay and straight guy.
I'm glad Zankie meant a lot to people. It makes me happy.
How much was the sexual teasing strategy? I mean, I did watch the live feeds and there were a few "rises" of interest I saw, which is natural and doesn't indicate sexuality. Or was it organic? I found it ironic that it was Frankie who screwed you over in the end ... and not the other way around.
There was a reason I wanted to go to the final two with him. I wanted to be sitting next to him in the finale. I put my trust in Frankie and my actions speak louder than words. I didn't do anything to harm his game. I'm an extremely loyal person, especially towards Frankie. I was stunned he turned on me.
Earlier in the game, Frankie was exposed for all his lies. Why did you guys forget and forgive ... and trust him all over again? Can you explain that to me?
I can't explain it. I have no idea. Listen, everything is great between us now; and that's all that's important.
And for your die-hard fans: Boxers or briefs?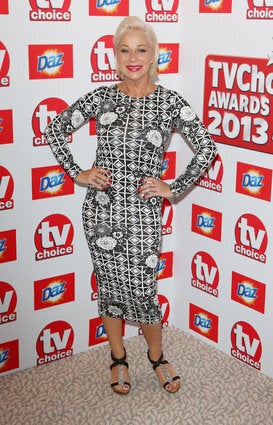 'Celebrity Big Brother': Where Are They Now?
Popular in the Community