Who run the world? Lilly Singh, Zendaya and Winnie Harlow, that's who!
Singh, a.k.a. the Canadian Internet goddess, posted an epic pic from We Day Toronto alongside fellow Canuck and model of the moment, Winnie Harlow, and triple threat, Zendaya on Wednesday, and let's just say the photo would have made Beyoncé very proud.
"My rendition of Lemonade 🍋 @Zendaya @winnieharlow #GirlLove," the Scarborough, Ont.-native captioned the photo.
In the pic, 20-year-old Zendaya, who was the host of this year's event, is seen wearing a Canadian tuxedo consisting of an oversized denim jacket and matching skirt, which we think is so clever since she's, well, in Canada.
As for 22-year-old Harlow, she rocks a pair of badass leather overalls, while Singh keeps it cool with a bomber jacket with floral accents and a fresh white pair of kicks.
And just an FYI, the girls love donuts. Which makes us love them even more.
Yup, these ladies really live by Zendaya's We Day commitment to "love each other."
It's official: We Day Toronto has just blessed us with our new favourite squad.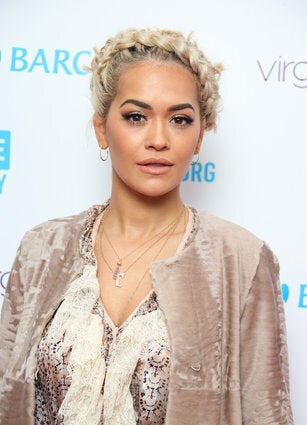 We Day 2016 Red Carpet Arrivals