Growing up, I was taught to think a certain way about what Israel meant to me as a Jewish person. To be Jewish meant to defend Israel, and to defend Israel meant to be Jewish. This was, and still is for many, an inherent part of Jewish identity and experience. High holiday sermons promote buying Israel bonds. Young Jews are recruited to go on all-expenses paid "birthright" trips to Israel. For your Bar Mitzvah or Bat Mitzvah gift, people will buy a tree in your name in Israel.
In the last several decades, Israel and its political ideology of Zionism have become central to Jewish life and Jewishness. When one starts to question it, the backlash can be overwhelming. Even as I write this, I fear for my reputation as well as the rapport I have with my friends and my community back home.
People who have expressed criticism or reservations about Israel have risked being fired from their jobs. Activists from countries including the United States are being criminalized for their opposition. Candidates have been dropped by their parties mid-election. Jewish friends have been ostracized from their families and communities just for speaking out. The instances of repression within and outside the Jewish community abound.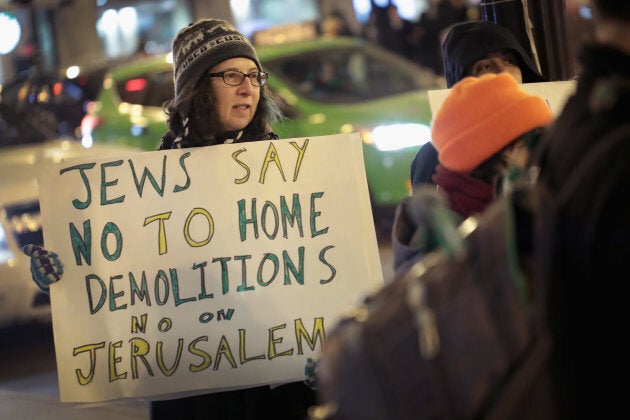 Some groups here in Canada characterize themselves as the sole legitimate voice of the Jewish community. In so doing, they try to dominate the conversation when it comes to Judaism and Israel. Even the most progressive politicians and public figures often fail to question this.
Take the Centre for Jewish and Israel Affairs (CIJA) as an example. Its mission statement, "to improve the quality of Jewish life in Canada by advancing the public policy interests of Canada's organized Jewish community" is disingenuous. There is not even a mention of Israel, because to CIJA, the connection between Judaism and Israel is inherent. If you do not support Israel, you are not part of their "organized Jewish community."
CIJA is often quoted as the "mainstream" group when it comes to Jewish voices, but its support for Donald Trump's plan to move the U.S. embassy to Jerusalem, and its opposition to government motion M-103 which condemned Islamophobia, has been anything but. In fact, CIJA often take stances in line with those of the Donald Trump administration, and almost always sides with the far-right regime of Israeli Prime Minister Benjamin Netanyahu, someone a lot of Canadian Jews adamantly oppose.
A recent article by Ottawa Citizen columnist Andrew Cohen illustrated the problem with CIJA well. Much of CIJA's eight to 10-million-dollar budget, which it refuses to discuss as Cohen's article explains, appears to go to pushing the Canadian government to adopt positions on the state of Israel that run counter to those held by many in the community. Despite this, politicians on all sides of the Canadian political spectrum forget that the Jewish community is more than just CIJA and end up conflating CIJA's view when it comes to Israel with that of the Jewish community as a whole.
The views and opinions of many in the Jewish community toward Israel are changing
As a Jewish person who has faced the backlash of organizations like CIJA, and those associated with them, the timidity of politicians when it comes to this issue is fully understandable. I have been told that I am "not Jewish enough" or that I am a self-hating Jew. I have been told that I don't understand what it means to be Jewish, that I'm a terrorist sympathizer, that supporting the cause for Palestinian human rights is always inherently anti-Semitic. Being called these things is insulting and hurtful, and taking a stand can be hard.
The fact of the matter is that the views and opinions of many in the Jewish community toward Israel are changing, and they're looking for political leaders that will stand with them.
Younger Jews are becoming increasingly aware and critical of the abuses and violations of the Israeli government. Data from the U.S. and beyond suggest we're finding it increasingly difficult to identify with Israel. Many prefer a state where the rights of all are protected, and there are signs that this movement is taking hold here too.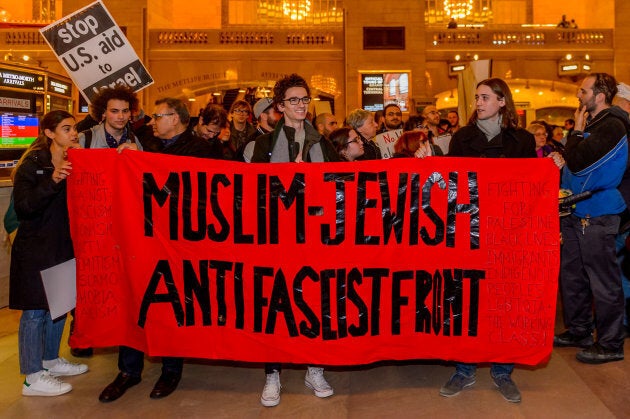 This does not make us less Jewish. In fact, since I have been involved with Palestine solidarity work, I have been more engaged with my Jewishness than I ever have before. Re-focusing Judaism on its core values rather than on the state of Israel has allowed me to see it in a new light. Culturally rich, diverse diasporic Jewish communities have always existed independently of Israel, and they continue to thrive today.
This does not mean that anti-Semitism is no longer a problem. Anti-Semitism is a menace that still plagues our society and must be fought and denounced in the strongest possible terms. We must call out the Trump administration, in which some staff and supporters are openly and proudly anti-Semitic. We must condemn instances in Canada too, when swastikas are spray-painted onto synagogues or Jewish cemeteries are ruined and defaced. We must also, for example, stand in solidarity with the Hasidic community in the Montreal borough of Outremont, who have faced many instances of anti-Semitism. We must fight against injustice whenever possible.
More from HuffPost Canada:

Don't Conflate McGill Student Politics With Anti-Semitism

It's Time For Our Prime Minister To Commemorate Nakba Day

Dear Justin Trudeau: Don't Buy Into Israeli Exceptionalism
But we also must be consistent. Justice must extend to everyone, Palestinians included. All politicians must begin to look to the broader Jewish population where opinions are anything but homogeneous.
To other Jews who, like me, are beginning to question the actions of the Israeli state or have been questioning them for a very long time: you're not alone. It doesn't make you any less Jewish to fight for justice and peace in the face of adversity. Rather, it's a core Jewish value. That's something we seem to have forgotten somewhere down the line.