Lenny Kravitz and Lisa Bonet's little girl is all grown up and a star in her own right.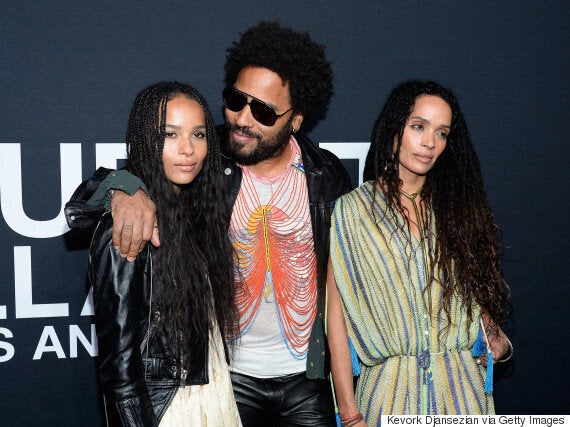 Musician Lenny Kravitz and actresses Zoe Kravitz and Lisa Bonet attend the Saint Laurent show at The Hollywood Palladium on February 10, 2016 in Los Angeles, California.
"I am definitely mixed. Both my parents are mixed. I have white family on both sides," Kravitz reveals.
Zoe's father, rock star and actor Lenny Kravitz, was born to a Jewish father and African-American mother, while her mother, actress Lisa Bonet, was born to a Jewish mother and African-American father.
"The older I get, the more I experience life, I am identifying more and more with being black, and what that means — being more and more proud of that and feeling connected to my roots and my history," she says.
Kravitz went on to reveal that she struggled to accept her black heritage while growing up in part because she was constantly surrounded by white kids. "I went to private schools full of white kids. I think a lot of that made me want to blend in or not be looked at as black," she notes.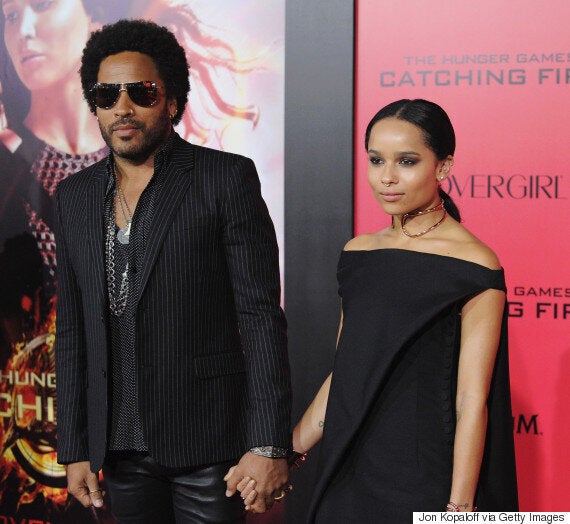 Lenny Kravitz and Zoe Kravitz arrive at the Los Angeles Premiere of 'The Hunger Games: Catching Fire' at Nokia Theatre L.A. Live on November 18, 2013 in Los Angeles, California.
As she's gotten older, Kravitz says those days are long behind her — all thanks to her dad. "I'm so in love with my culture and so proud to be black ... My dad especially has always been very connected to his history, and it's important to him that I understand where I come from."
The "American Woman" singer had his own struggles with his identity growing up. In a 2013 interview with Oprah, Kravitz recalled feeling stumped when he had to fill out the race section on school forms. "My great-grandmother's Cherokee Indian. My father's a Russian Jew. My mom's Bahamian," he said. "[I thought], 'What the hell do I put on this thing?'"
Despite being told to put down "black," Kravitz refused to be diminished to one thing. "So many parts of your heritage are just squashed. 'That's it. You're that.' I didn't like that," he said.
Like her father, Ms. Kravitz has been labelled as black without recognition of her mixed-race heritiage. She previously revealed to Allure she's been turned down for many roles because of her race, but she refuses to let it get her down.
"I don't feel bad about it. It makes me angry, and it makes me work harder, she said. "It doesn't make me not want to be the colour that I am, but when people think, OK, you should play this kind of role because of the colour of your skin, it's crazy."
And don't even get her started on films set in a future where everyone's white. "Everyone's gonna be mixed in the future," she says. "What's wrong with you people?"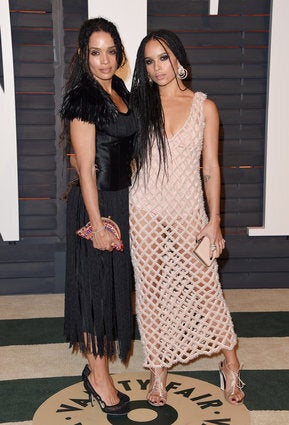 Reasons To Love Zoe Kravitz