Wearing a forgettable striped Tommy Hilfiger dress, the 33-year-old cutie looked unrecognizable with her brunette bangs swept to the side revealing a completely unfamiliar face.
The folks at Buzzfeed were shocked at how different the actress looked, saying "THIS is just freaking us out a little bit."
We are freaked out too! So, inspired by Buzzfeed (and to make ourselves a little bit more comfortable), we decided to Photoshop Zooey's bangs back on her forehead.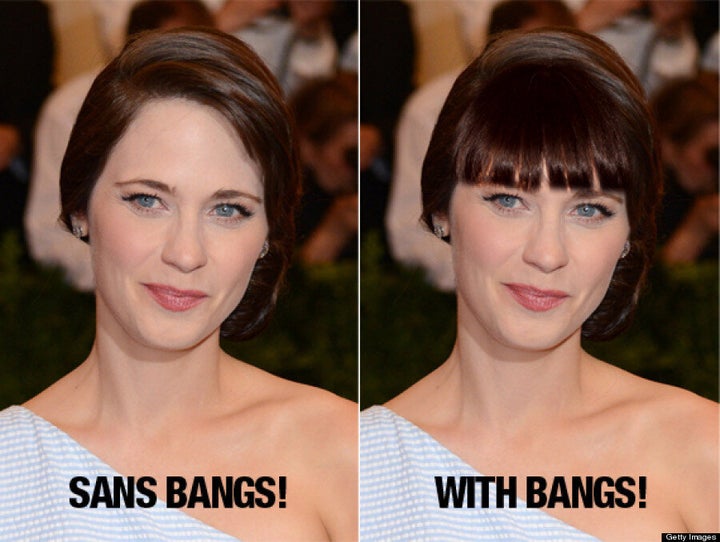 Deschanel's makeover-gone-wrong has us worried. Is Zooey growing out her bangs? Is she preparing to cut them all of? How will we spot Zooey on TV or on the red carpet? This is turning our lives upside down!
But what do you think? Does Zooey look better with or without bangs?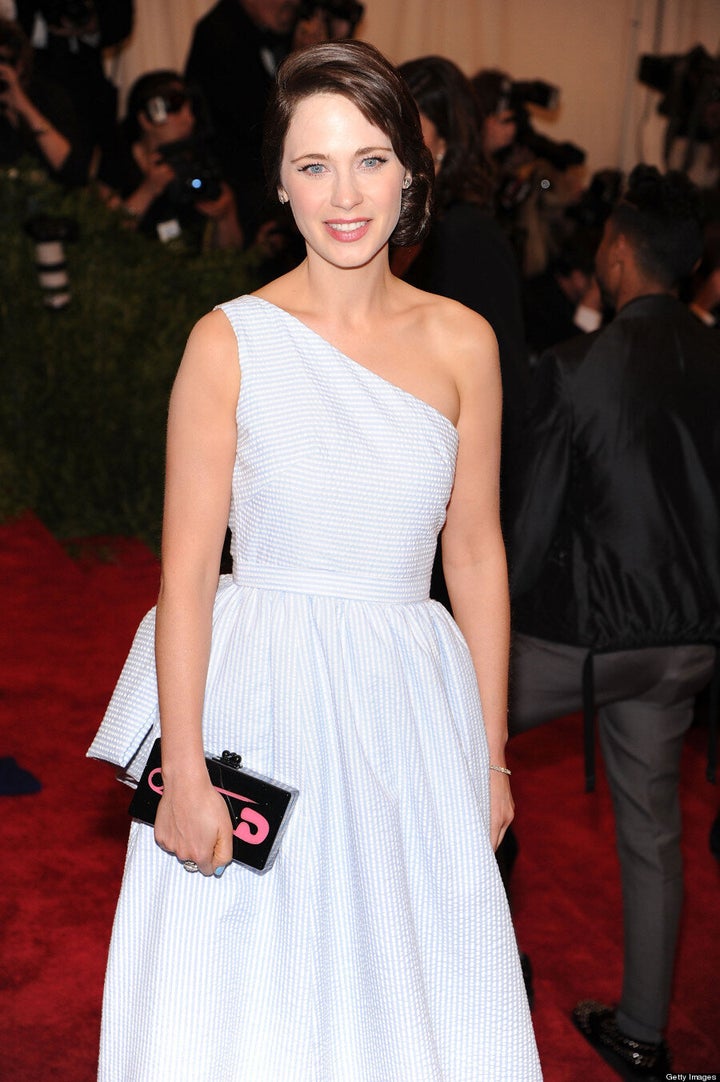 Zooey and all her bangs glory: