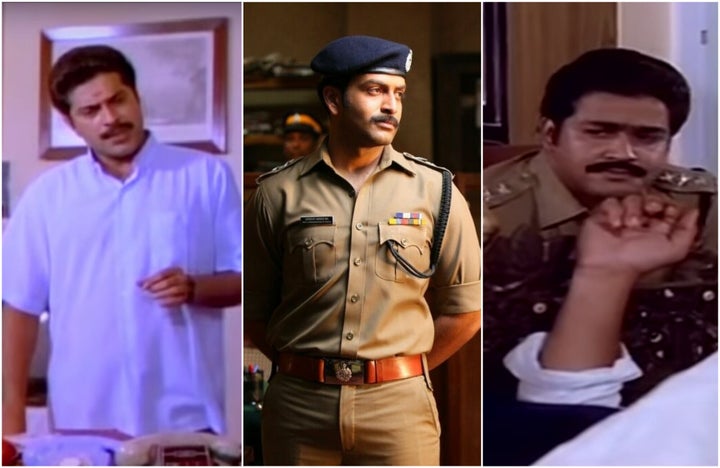 You know that thrill of encountering a crime scene, narrowing down suspects, fighting off goons and suddenly, at the last minute, realising that the real killer was hidden in plain sight? It's a feeling I regularly seek out, but from the comfort and safety of my home. If you do the same, but find you're running out of great mysteries online, here's a list of great Malayalam films, starting right from the '80s, that will satisfy the armchair detective in you. We've added where you can watch them online wherever available. If we have a complaint, it is that all the sleuths on this list are men (mostly Mammootty!), and the women rarely have interesting roles to play in these movies.
1. Oru CBI Diary Kurippu
(1988)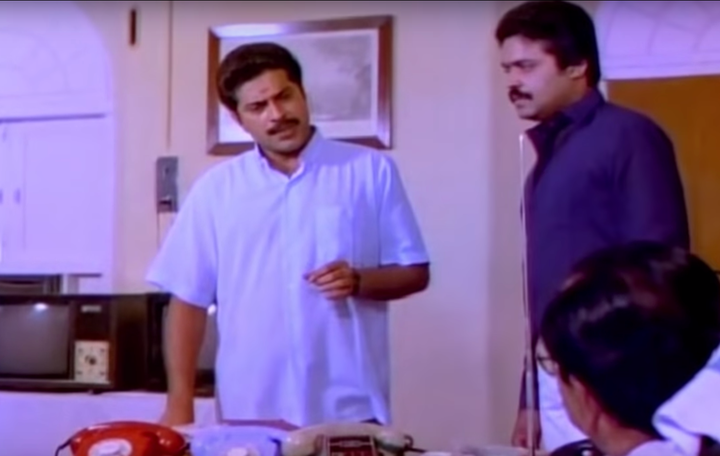 Loosely inspired by a sensational murder in Kerala, the film, written by S.N. Swamy and directed by K. Madhu, begins with the death of Omana, the daughter-in-law of an influential businessman. When the state police is accused of bias, her family requests the CBI to investigate the case. Enter CBI officer Sethurama Iyer (Mammootty), who clinically unravels the mystery. Along with being a deftly paced, edgy, no-song narrative, the characterisation of Sethurama, a subversion of the flamboyant celluloid cop, also adds to the movie's charm. He is almost Gandhian in his attitude—when his subordinate loses his calm, it's he who calms him down— and is exceptionally generous and gracious with his colleagues, encouraging them to chip in with their own suggestions, even if it means contradicting him. Despite appearing sombre and unnaturally calm on the outside, his eagerness to solve the case shines through. The film also has some superb confrontation scenes between Sethurama and his opponent Devadas (Sukumaran) from the Kerala Police (which the former wins hands down). The film also has some catch-phrases that most Malayalis will instantly recognise (Dummy 1 to Dummy 2, anyone?)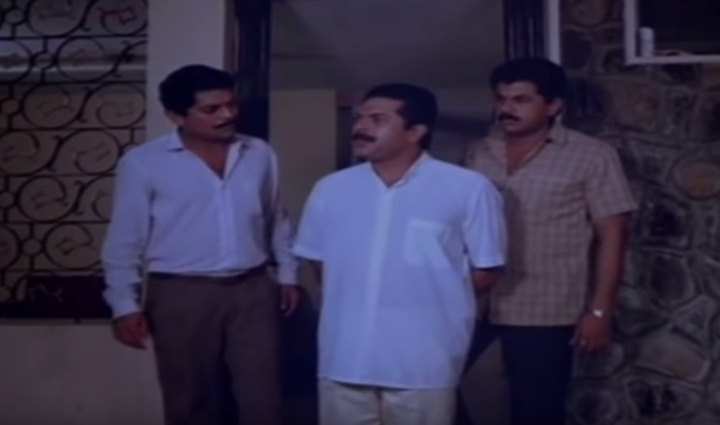 The sequel to Oru CBI Diary Kurippu and widely regarded as the best in the CBI franchise (two more films were released post Jagratha, but they lacked the magic of the first two), the film begins when a popular young actress is found hanging in a hotel room. Like in the first instalment, after the initial police investigation ends with Devadas hobnobbing with some of the prime suspects, Sethurama and his team take over and make short work of the investigation. With its well-written characters and suspenseful scenes, Jagratha will keep you guessing until the brilliant climactic twist.
3. Drishyam (2015)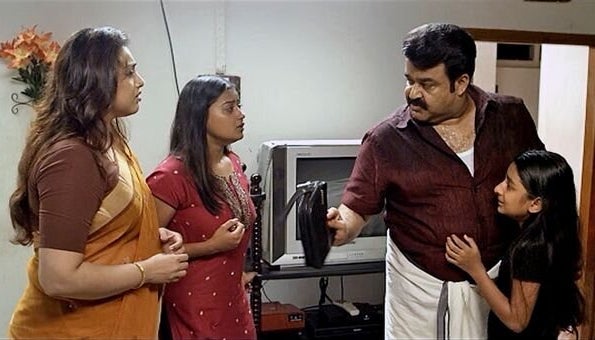 When a young girl from an orthodox middle-class Christian family accidentally kills a man who blackmails her, her father Georgekutty (Mohanlal), takes it upon himself to protect his family from the police. The school dropout takes his cues to wipe away all evidence leading to them from the many movies he has watched. The film, directed by Jeethu Joseph, is a slow burner, drawing us into the family's world and their little joys and sorrows, before shifting into a suspenseful thriller. The film, which had subtle performances from Mohanlal and Meena, was a resounding success at the box office and was remade into both Tamil and Hindi.
4. Mukham (1990)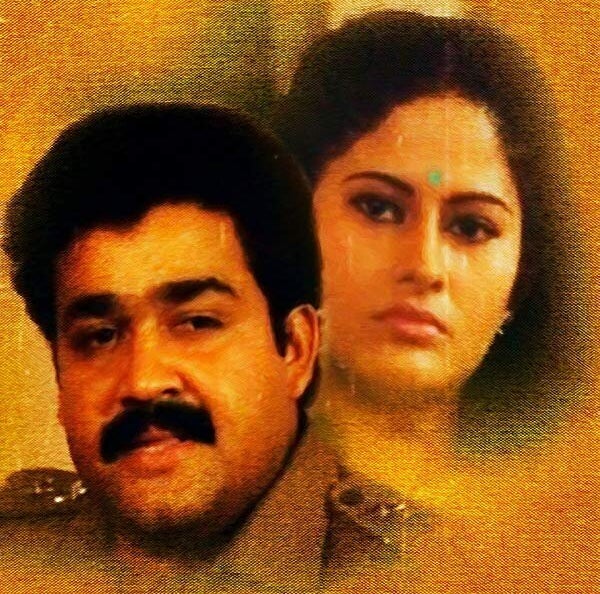 A serial killer who targets women is on the loose. Enter ACP Hariprasad (Mohanlal), an unassuming cop with a reputation for cracking his cases. But this killer might just be too smart for him. What sets this Mohan-directed thriller apart is the unfussy narration that doesn't take away the intrigue, well-etched characters and an antagonist who maintain his calm amidst the chaos.
5. Ee Thanutha Veluppankalathu
(1990)
Written by Padmarajan and directed by Joshiy, this film begins at night, where an elderly man is strangled to death. The assailant stuffs coconut husks in his mouth before leaving the scene. When Police Superintendent Haridas (Mammootty) is given the case, a bit of digging around reveals a similar murder two years ago. Not structured as a typical cat-and-mouse game, the narrative keeps us guessing, leading to a climax that catches you off guard. With intriguing characters, a narrative that's filled with emotions and suspense, this Joshiy murder mystery has also aged well.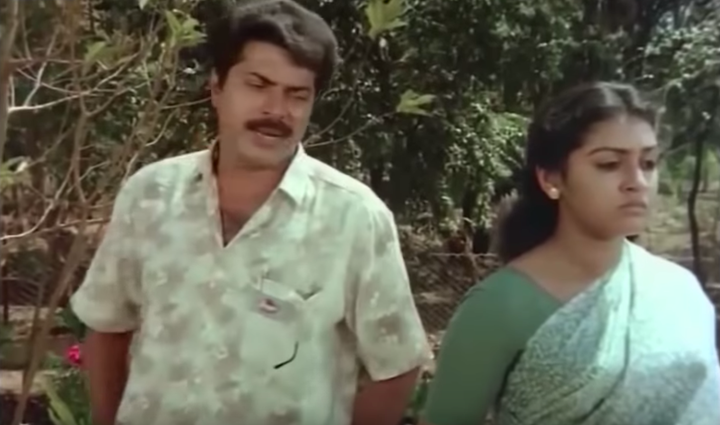 Loosely based on Daphne Du Maurier's short story No Motive, M.T. Vasudevan Nair places his characters in the backdrop of a picturesque rubber plantation in Kerala where the inmates of a bungalow are stunned by the sound of a gunshot. Selena (Suparna), a well-known poet has just killed herself and her distressed husband (Sukumaran) is unable to understand the reason as they seemed to have had a happy marriage. To avoid any outside intrusion into their lives, he seeks the help of his best friend Balu (Mammootty), a journalist. Directed by VK Pavithran, the film doesn't employ the usual pattern of mystery movies—there are no cops or detectives in the picture, just a friend who pieces the mystery by going back and forth through Selena's life, with the help of her friends and family. It leads us to the heartbreaking picture of a teenage girl who is victimised, and people finding the closure they were seeking. Utharam, as its title suggests, fittingly arrives at all the answers.
7. Kariyilakkattu Pole (1986)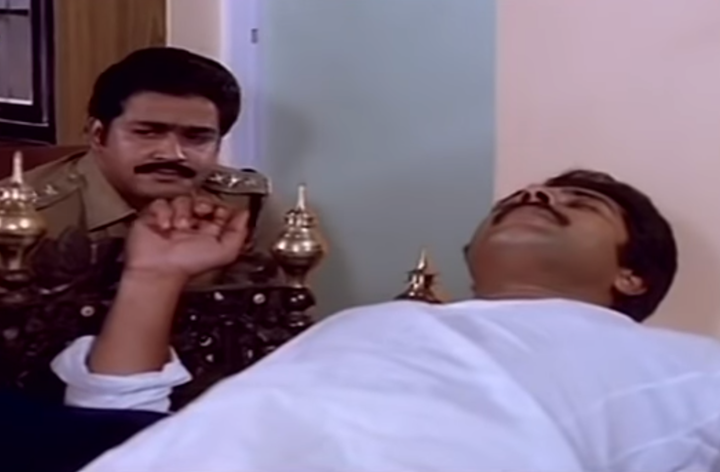 Harikrishnan (Mammootty) a well-known filmmaker, is found dead in his house one fine morning. Inspector Achuthan Kutty (Mohanlal), who spearheads the investigation, begins with his past, probes into his tumultuous life, relationships and career and discovers the many layers of the man touted to be a genius. The writing (Padmarajan wrote and directed the movie) is brilliant as the characters are surprisingly intense, keeping the suspense and drama intact. A well-directed, performed and written thriller.
Watch on: Hotstar and YouTube
8. Mumbai Police (2013)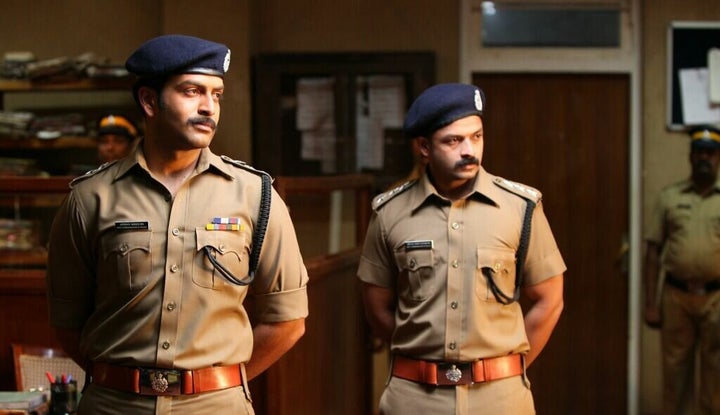 Directed by Rosshan Andrrews and penned by Bobby-Sanjay, the film begins with its hero ACP Antony Moses (Prithviraj Sukumaran) on his way to meet his boss after finding out his friend's (Jayasurya) killer. The car crashes, and Moses ends up losing his memory. His brother-in-law and Police Commissioner Farhan Aman (Rahman) reassigns the case back to Moses anyway, trying to help him jog his memory. As Moses gets on with the investigation, he struggles to recall the major events in his life, his friends, his tryst with lawmakers, leading to a climax that was never seen in Malayalam films before. The film has a few Great performances, a lilting BGM and interesting dialogues that add to and ease the tension in the air, makes Mumbai Police a compelling watch.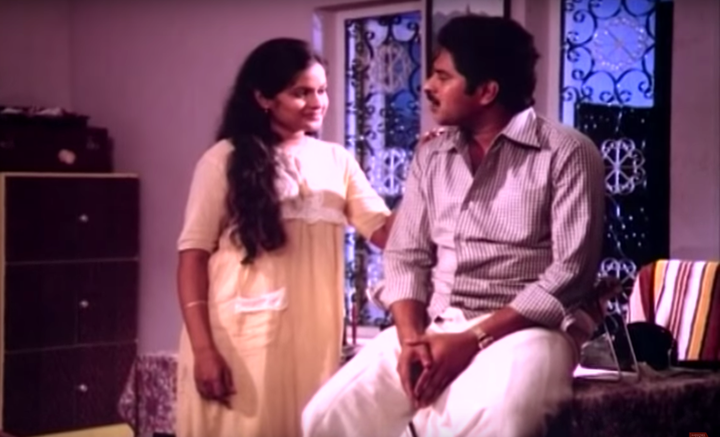 Written by S.L. Puram Sadanandan and K.G. George, Yavanika still holds up as one of the best mysteries made in Malayalam cinema. Set in the background of a travelling drama troupe, the mystery deals with the disappearance of its key tabla player, Ayyappan (a brilliant Bharath Gopy). Soon, an enquiry led by CI Jacob Iraali (Mammootty) opens the backroom drama of the theatre company and unravels the diabolic Ayyappan and his relationships with his colleagues, especially the women. George brings a starkness to the proceedings, diving deeper into the human psyche and brilliantly keeps the anxiety and suspense going till the climax.
Watch on: Hotstar and Youtube
10. Ee Kanni Koodi
(1990)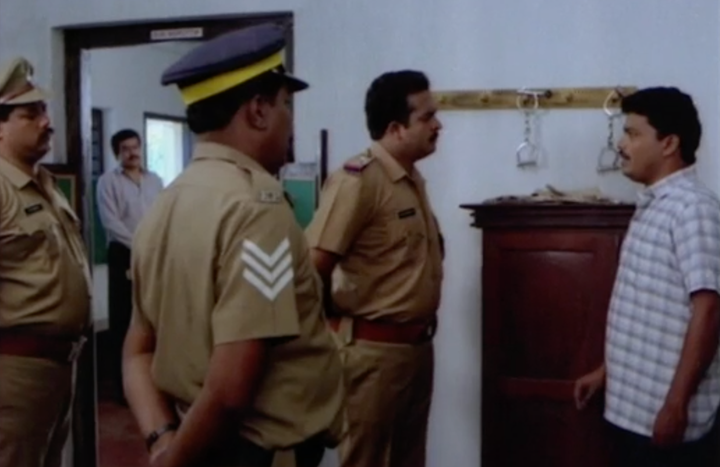 The murder of a woman (Aswini) stirs up an investigation that results in startling revelations about her life. Written and directed by K.G. George, what makes this mystery stand apart is how he steers the narrative towards a single woman's struggle to survive in a world where men call the shots. Her arc is brilliantly explored—from a naïve young bride to a sex worker—and then the director turns the thriller on its head towards the end. This is definitely one of the most underrated mysteries of Malayalam cinema.
Watch on: Hotstar and YouTube