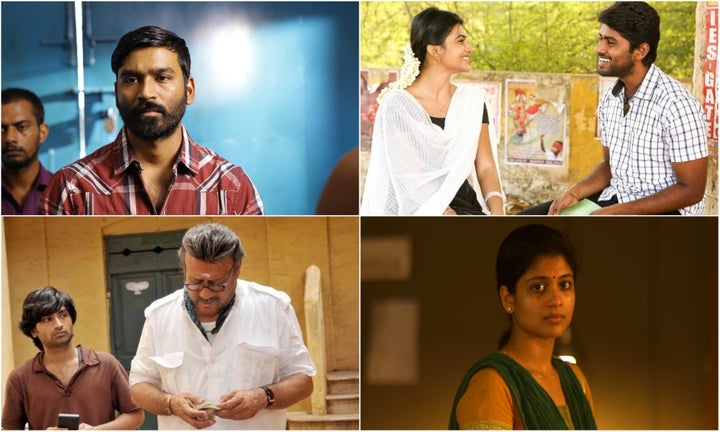 The rise of online streaming sites has redefined entertainment options available to many Indians. Significantly, this means that in a country like ours, it is now much easier to watch great movies being made in several regional languages. Like Kerala, which is producing some excellent movies, the Tamil film industry is also sprinting ahead in making a variety of films, many of them balancing entertainment and politics smartly. If you missed these movies when they were in theatres, here's your chance to catch up, thanks to Netflix, Hotstar and Amazon Prime Video:
1. Theeran Adhigaaram Ondru (2017): Theeran Adhigaaram Ondru is based on Operation Bawaria undertaken by the Tamil Nadu police through the 1990s and 2000s. Actor Karthi gives up his usual smirks and punchy dialogues to star as an upright police officer in this action thriller. The film stands apart in its depiction of police officials, who in Tamil films are often shown as either villains or jokers. H Vinoth's screenplay initially alternates between the main plotline and a needless romantic track, but it soon settles into a groove, making you root for the cops working to bring down a gang of dacoits.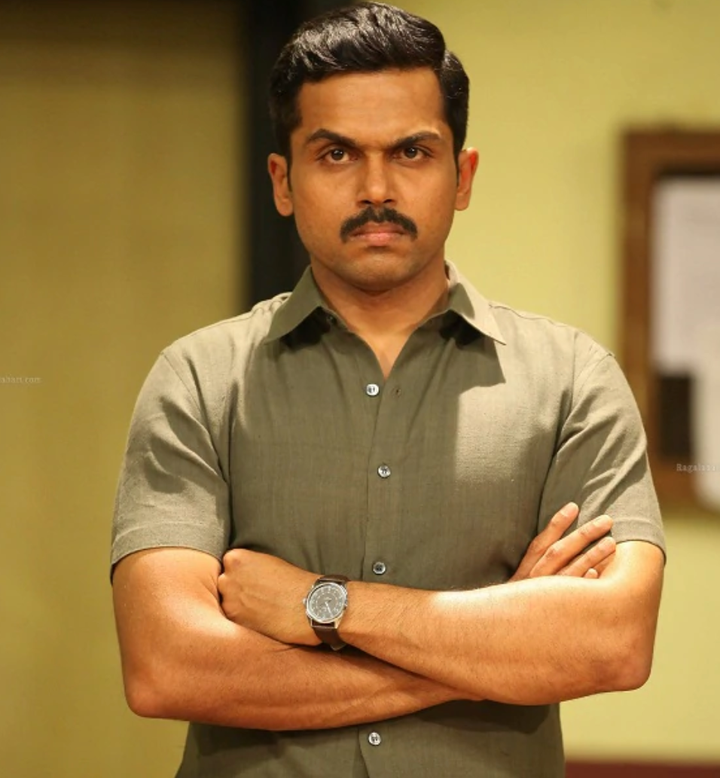 2. Pariyerum Perumal (2018): Since Pa. Ranjith has started making films, Tamil cinema has witnessed a rebirth of Dalit narratives. Pariyerum Perumal, produced by Ranjith and directed by Mari Selvaraj, puts a Dalit man at the center of the story, along with a group of people belonging to an intermediate caste. The practice of untouchability and caste-based discrimination is dealt with in a manner not seen before in Tamil films. Perumal's (Kathir) fight against those taunting him for belonging to a marginalised caste registers as a call for revolution.
Where to Watch: Amazon Prime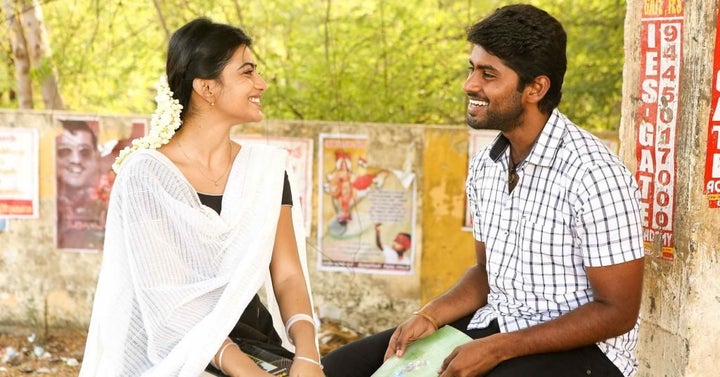 3. Vada Chennai (2018): How will fishermen make a living if you remove them from the shores? It's a question you chew on while watching Vetrimaaran's Vada Chennai. The film stars his favourite actor and frequent collaborator Dhanush. The two have worked together on some of the most exciting Tamil films of this decade (Aadukalam, Kaakka Muttai, Visaaranai). This gangster drama, the first of a trilogy, charts Anbu's (Dhanush) rise from a young carrom board player to a thug who forms a gang to save his neighbourhood from getting erased.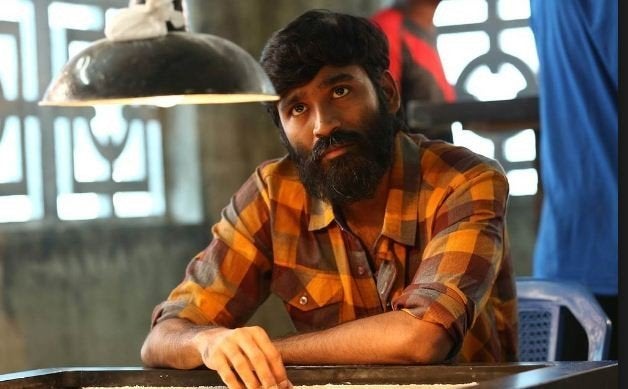 4. Sila Samayangalil (2018): Priyadarshan's Sila Samayangalil is a melancholic piece of cinema set in a hospital. As a group of people wait for their HIV test results, the film narrates their tales of love and longing even as the characters look at each other with a glint of suspicion. As Prakash Raj's character, a middle-aged man, quietly gazes at others in the room, you see how the filmmaker has centred his story on the stigma that's associated with the disease.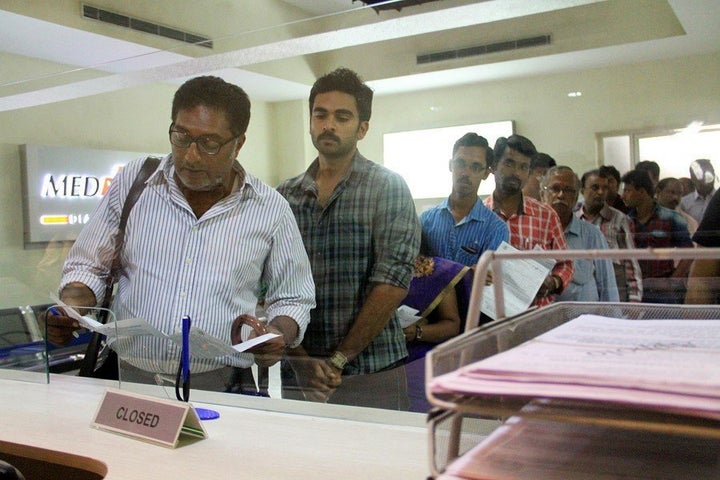 5. Metro (2016): Metro is a crime thriller that unfolds bit by bit. Set in Chennai, the film revolves around chain snatching in the city. While the film can't equal the best thrillers made in Tamil cinema, it has enough action to make your jaw drop. Writer-director Ananda Krishnan throws in the story of a family to establish a sentimental cord.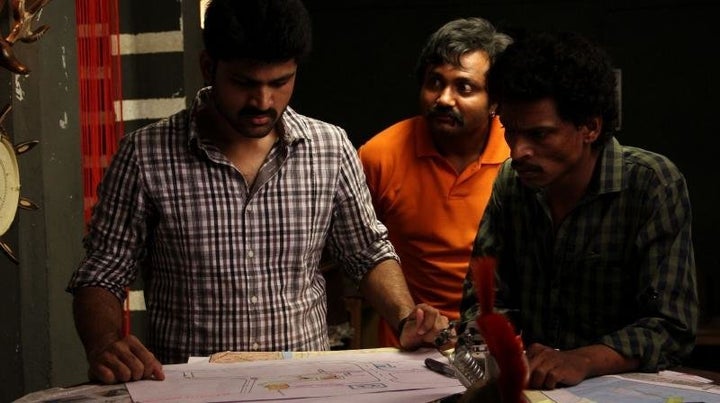 6. Aruvi (2017): Like Sila Samayangalil, Aruvi delves into the stigma associated with HIV. Filmmaker Arun Prabu Purushothaman uses non-linear storytelling to show how Aruvi (Aditi Balan) is shunned by her family after accidentally getting infected with the disease. At the time of its release in 2017, the film had quickly became one of the most talked of dramas in 2017. Aditi's towering performance earned her several accolades.
Where to Watch: Amazon Prime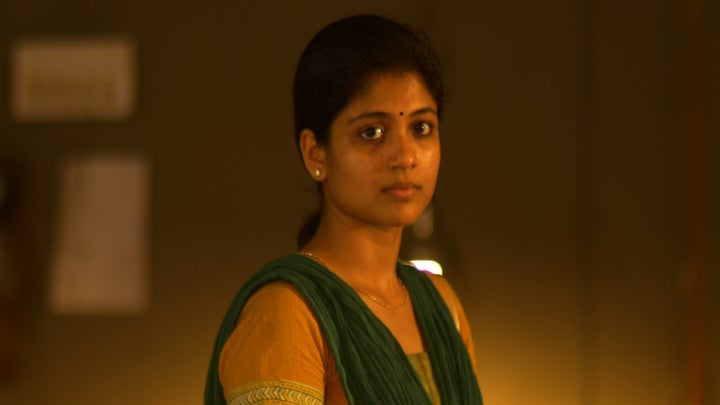 7. Chekka Chivantha Vaanam (2018): Mani Ratnam's return to the action genre is a treat for the visual and aural senses. He brings together Arvind Swami, Vijay Sethupathi, Jyothika, Aditi Rao Hydari, Aishwarya Rajesh, Prakash Raj, Arun Vijay, and Silambarasan with AR Rahman's music and Santosh Sivan's cinematography to hold your hand and walk you through the betrayals that are unleashed by a band of brothers in this action thriller. This Mani Ratnam film is an easy watch as it does not delve into bigger themes or reference mythology.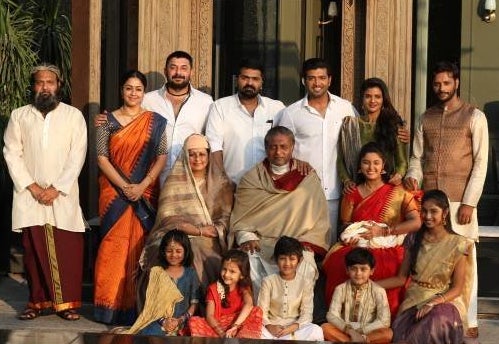 8. Merku Thodarchi Malai (2018): Set in the Western Ghats where workers carry spices on their backs from the top of the hills to the foothills, Merku Thodarchi Malai is a study on landless labourers of South India. The only well-known names in the film credits are Vijay Sethupathi and Ilaiyaraaja who serve as the producer and the composer respectively, but that shouldn't be a problem in a movie as powerful as this. Cinematographer Theni Eswar shot most of the film using natural light, allowing us to see the vivid browns and the greens of the hills in its pristine state.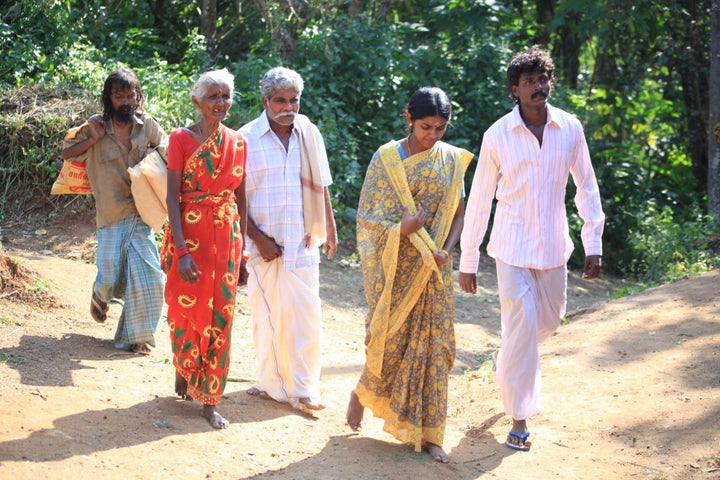 9. Adhe Kangal (2017): Kalaiyarasan, who's become the go-to everyman to star in Tamil thrillers, plays a blind chef in Adhe Kangal. The movie, however, doesn't use his character's disability to seek sympathy. Actress Sshivada, the true star of this romantic thriller, plays his romantic interest Deepa whose actual motives are revealed much later. Adhe Kangal was remade in other languages, but didn't hit the sweet spot the original did.
Where to Watch: Amazon Prime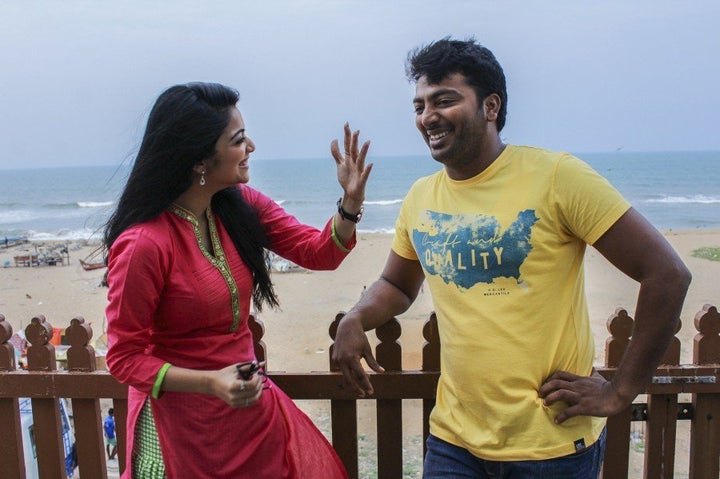 10. Aaranya Kaandam (2011): Thiagarajan Kumararaja's directorial debut Aaranya Kaandam used dark humour to tell the story of a gang of criminals. Jackie Shroff plays an ageing don who double-crosses his associate in this noir film. At the time of its release, Aaranya Kaandam ran into trouble with the Censor Board for its explicit language and content. The movie didn't fare too well at the box office but has been picked up fans over the years. Last year, makers of the film released a supercut of its censored scenes. As Thiagarajan's second film Super Deluxe readies for release, it's a good time to revisit his debut.