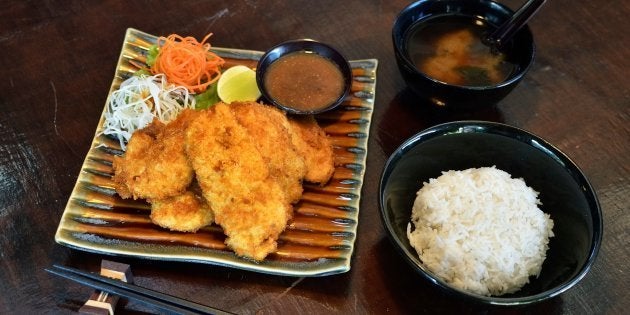 The best restaurants in Goa fall into two distinct categories: local food and fine dining. The great Goa food experience lies in mixing up the two for a taste of both the worlds. We've put together a list of both great local places for local food and the ones for world cuisine, so that you can eat your heart out in Goa.
1. Poi from the local baker
It's best eaten fresh so wake up early in the morning and hunt down a local bakery for the latest batch of poi, a soft, pao-like local bread that looks like pita but has a more doughy texture. It is slightly crusty on the outside and soft inside. You can make poi pockets by heating them up in the oven, then thrown in a sausage and enjoy them with your cup of morning caffeine.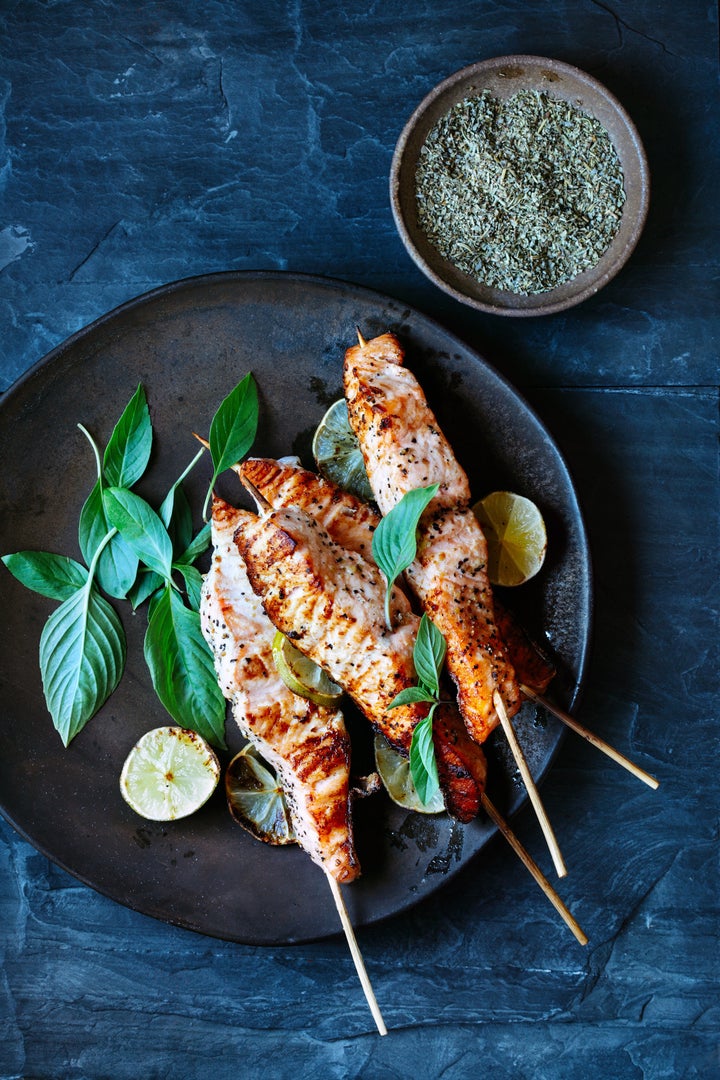 2. Fish thali at Starlight
Fish thali is a Goa staple and almost every dhaba will cook you one. The basics are the same everywhere: you get a piece of fried fish, fish curry, a vegetable curry or dal, rice, and pickle. Starlight in Arpora, a favourite with locals, is one of the best places to try it. The fish will be the fresh catch of the day (most common would be kingfish or sea perch) and this wholesome meal comes for about Rs. 200! Usually thalis are only available for lunch but do try your luck after a night of drinking out in town and this will be the most memorable meal you've had.
3. Rava fried prawn at Anand
No one does a rava fry better than Goans. Coated in crispy crumb, these giant, fresh prawns at Anand dhaba complete the bliss triangle with beer and sea. Spend an evening watching the sun go down on Goa at this popular "bar" in Siolim, eating plate after plate of their rava fried prawns with mug after mug of King's beer. You will definitely not be able to stop at one.
When you are in Morjim, stop for lunch at Laxmi 'family restaurant', among the best local food places you will find in Goa. Crab curry and grilled crab rubbed with local masala (tandoori crab) are their specialities, with tourists and locals queuing up to sample the fresh seafood here. Also, remember what you will get on your plate are huge, meaty crabs, not the miserable ones we find in other cities. Crab curry probably wins over the grilled version, as you mop up the spicy gravy with pao or rice.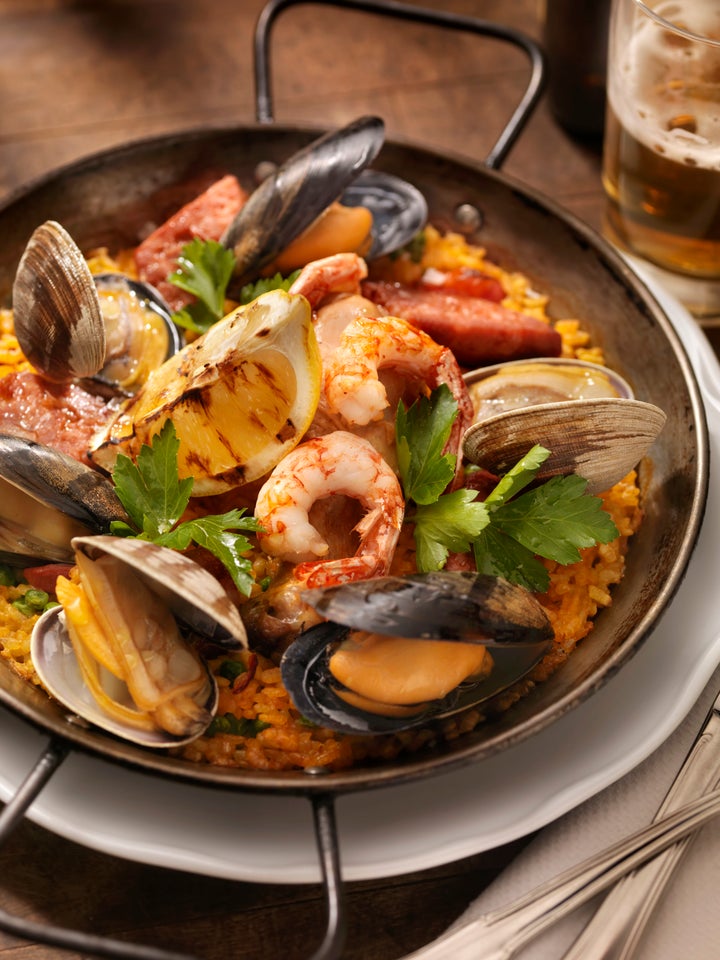 5. Anything at Bhatti Village
I cannot recommend any particular dish here, because there is no menu at Bhatti Village. You get to eat what they get to catch – pretty simple, eh? Patrick D'Souza and his wife Merciana run this restaurant out of their house in Nerul and the idea is to trust their local hand to turn the find of the day into a delicious local speciality. On the menu will definitely be some local fish, plus pork and probably prawns, all prepared to simple Goan curries and recipes.
6. Fish fry at Ritz Classic
If you manage to never step out of Panaji, poor you, fear not, there is yummy fried fish to be had right in the capital too. Stroll over to Ritz Classic, the one near National Theatre, for some bombil fry, local beer and to hide from the Goan sun. Ignore everything but the local fare on the menu (always a handy tip when travelling) of which rava fried Bombay duck and fish thali are two of the best things to pick. This is a busy place so don't expect to spend a languid afternoon with calming views here, just straight-up soul food and off you go exploring Goa.
Opening out to the beach in Morjim, this one continues to be a huge favourite with travellers and some Goans. Fine presentation and delicate flavours rule the menu at La Plage where your squid is thinly sliced, your prawn melts in the mouth, your filet is perfectly cooked and your terrine is just the right texture. Seafood, including kingfish, is probably your best bet here, though they do a mean chicken liver pate. Finish it up with their chocolate thali, world famous in Goa for the different types of yummy dessert in an Indian style thali.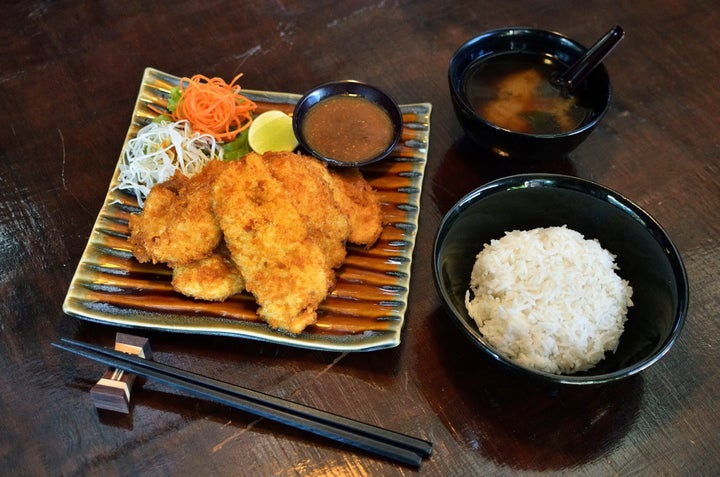 All about subtlety in décor and flavour, Sakana is where you go to have miso soup and rice and some great seafood on the side. Kingfish is a local favourite but their tuna teriyaki is also superb. Run by an Indian-Israeli couple, this cosy place in Anjuna serves the best sushi in Goa. You must try their home-brewed wasabi vodka too. For the less adventurous, there's sake on the menu.
It's so local that it's tough to think of Bomra's as not Goan food except for the fact that it's not. It's Burmese and we don't mean it's a khao suey joint - that being almost the only Burmese dish that Indians know. In fact, khao suey is not even on the menu. But wait till you dig into Chef Bawmra Jap's light and flavourful dishes including a super yummy tea leaf salad and squid ink pad thai. Follow it up with the tender coconut panacotta. Open for dinner only, this place is in Candolim. Oh and they do a khao suey once a week, so call and check.
Right next to the popular Greek restaurant Thalassa at Vagator is the newer Antares that offers the same sunset views and a wider menu. Get there by 5 pm (reserve a table up in the front for the best views) and order several espresso martinis because you are going to love both the drink and the view and want to linger. Run by Masterchef Australia 2014 contestant Sarah Todd, the menu here is seasonal but their lobster linguini and fried calamari are both super and almost always available.