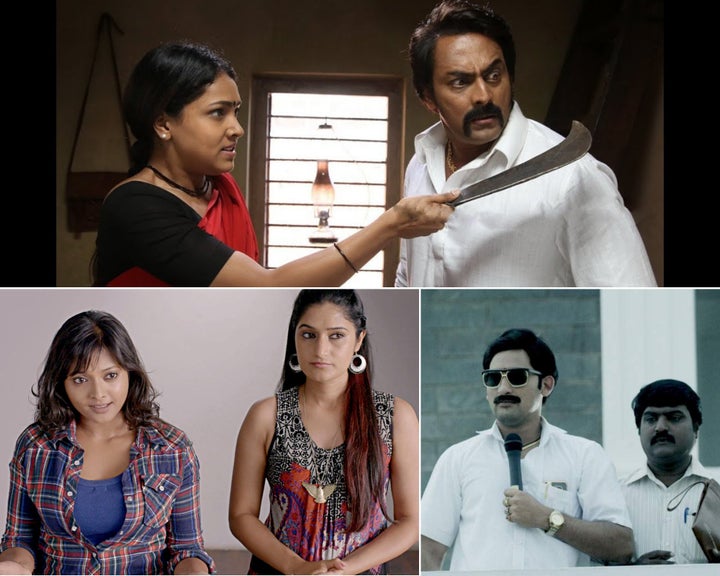 Kannada cinema has come a long way from making mythological dramas to larger-than-life masala movies. In this list, you will find the obvious choices along with a couple of indies that you may have missed while browsing through the streaming sites.
1. Ondu Motteya Kathe (2017): Raj B. Shetty's directorial debut, Ondu Motteya Kathe, has a bald man as its protagonist. Janardhan (played by Shetty himself) looks down upon himself and isn't comfortable approaching women. The film isn't a romantic comedy in the purest sense since the romantic adventures that the hero is looking for don't come easily to him.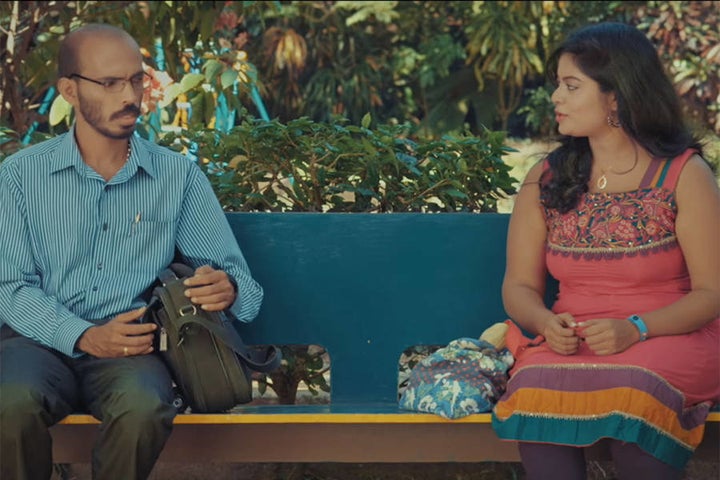 2. Humble Politician Nograj (2018): Directed by Saad Khan, Humble Politician Nograj is a political satire that stars Danish Sait as a politician. Sait has played Nograj on radio for years, making prank calls during his time as radio jockey. As the popularity of the radio show and his alter ego shot up, the character was brought to the screen with this feature-length film. The director and actor promoted their movie on social media channels in their popular avatars as an interviewer and an interviewee, respectively.
The satire focuses on the empty promises that politicians make and how they edge out politicians who genuinely work for people.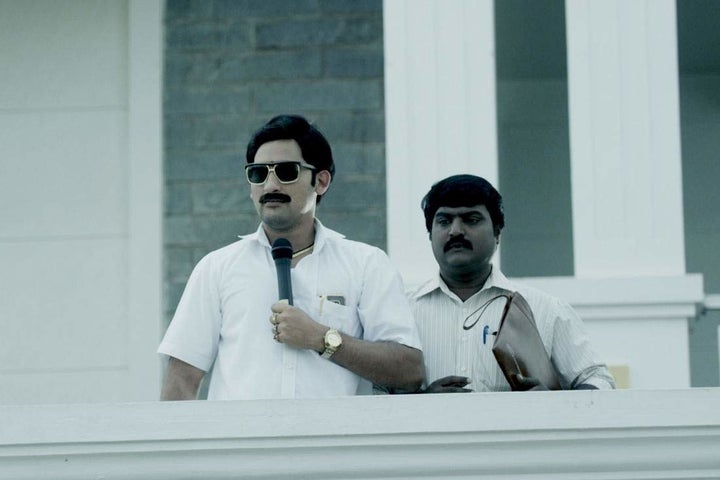 3. Rama Rama Re... (2016): An unlikely acquaintance develops between a hangman and an escaped convict. Rama Rama Re... is a thriller that has no predecessors. Director Satya Prakash doesn't milk emotional moments for tears. The film is also doesn't have scenes for shock value that have become a staple ingredient in stories that deal with prisoners.
There's also another sub-plot that involves a couple on the run. The situational comedy that appears via this thread neatly works in favour of the movie. It's also delightful to watch a bunch of newcomers — most of the cast and crew members make their debut with this film — shine bright together.
4. Aa Karaala Ratri (2018): In this thriller, a family of three – mother, father, and daughter – conspire to kill a wealthy man who comes to their house to rest for the night. The family members aren't hardcore criminals. They don't kill all and sundry either. They are people living a hand-to-mouth existence who stumble upon an opportunity to become rich.
How far will they go for money, to have something that is not theirs? The film does not directly answer these questions but it makes for a tense watch.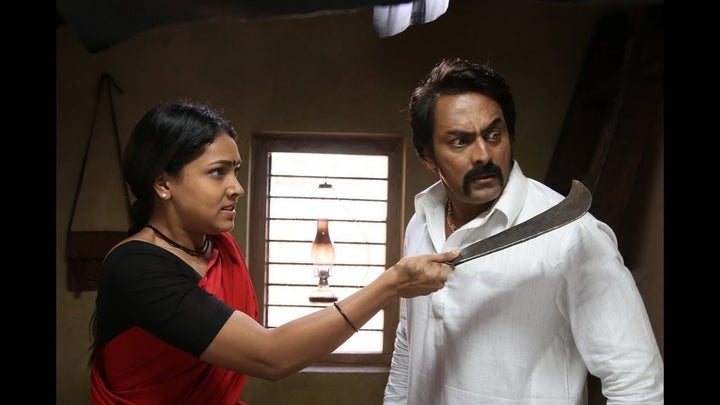 5. Katheyondu Shuruvagide (2018): This is a romantic drama starring actors Diganth and Pooja Devariya as lovesick people who go on short trips to discover their inner selves. The slice-of-life film also features two other couples of different age groups. The characters' desires differ from one another as they come from varied experiences and social strata. Director Senna Hegde mixes the mundane aches of the heart with other realisations perfectly.
It's a movie that grows on you as you watch it, unlike other love stories that hook you from the get-go.
Where to watch: Amazon Prime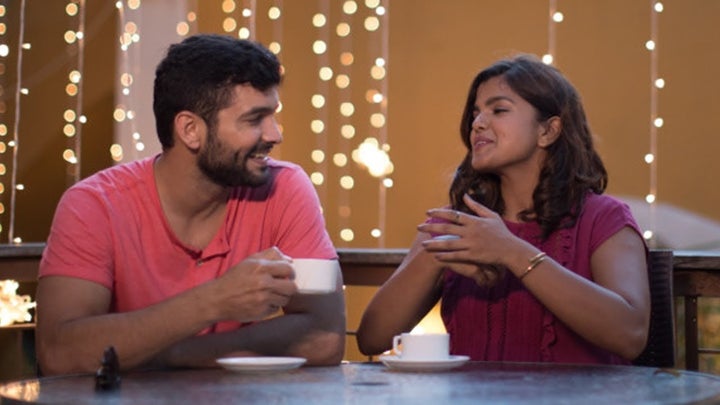 6. U Turn (2016): Is it okay to move some concrete blocks from the divider on a flyover to take a u-turn? Director Pawan Kumar's film is a thriller on road traffic safety.
Follow journalist Shraddha Srinath as she grapples with the mystery surrounding a particular u-turn. The answers will quench her thirst for information but also leave her in despair of its deadly effect.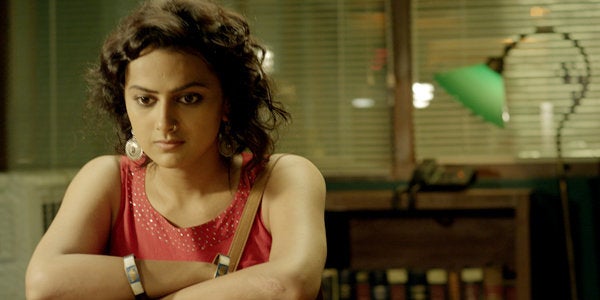 7. Mungaru Male (2006): This film had a big impact on Kannada film enthusiasts and single-handedly changed the perception of romance movies. Director Yogaraj Bhat, actors Ganesh and Pooja Gandhi, cinematographer Krishna, and composer Mano Murthy became overnight stars with this film.
The movie ran to packed houses for more than two years, a decade before Netflix, Amazon Prime, Hotstar, and the like came to India. It released at a time when watching romance films in theatres meant nursing wounded hearts in the dark.
8. Shuddhi (2017): Shuddhi is a crime drama inspired by many real-life incidents. But this isn't a documentary that aspires to capture those incidents to the last accurate detail. Writer-director Adarsh Eshwarappa fictionalises the bone-chilling stories of violence against women but respects survivors. He also takes on those who exploit situations in the name of saving Indian culture. Though, his methods aren't entirely agreeable, it's a step in the right direction.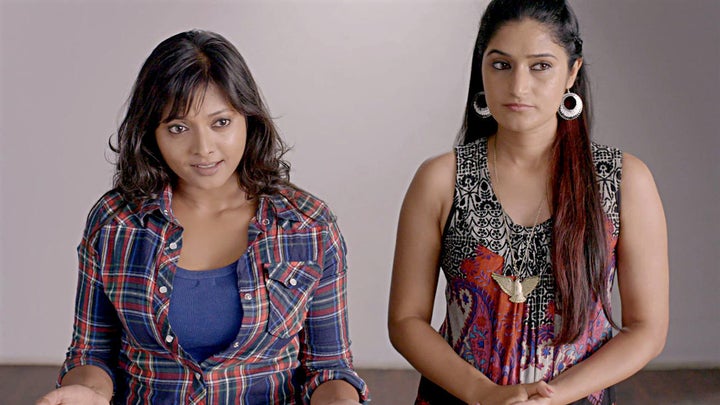 9. Nathicharami (2018): This isn't the boldest Kannada film released in recent times but it addresses an important subject with ease. Sruthi Hariharan plays a widow who thinks having another sexual partner would amount to cheating on her dead husband. The film carefully takes us through the doubts and questions women have about their desires.
Sanchari Vijay, as a husband who doesn't listen to his wife, ably complements Sruthi's performance. The film does a fine job of portraying the lives of women told to stick to the diktats of a patriarchal society.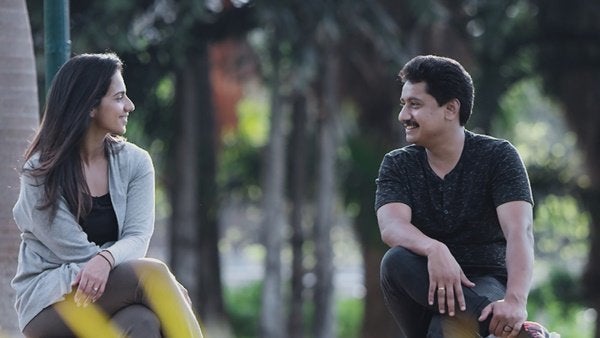 10. Pushpaka Vimana (1987): If you're wondering why a silent film like Pushpaka Vimana is on this list, I can explain. First, it was shot in Bangalore three decades ago. Second, this must be watched by movie buffs of all ages.
Singeetam Srinivasa Rao has directed many blockbusters in a career spanning over four decades, but Pushpaka Vimana tops the list. The film is a tribute to the makers of films in the early twentieth century. Though some attempts have been made in the last couple of years to make experimental films, none have come close to the genius of this Kamal Haasan-Amala-Tinnu Anand starrer.