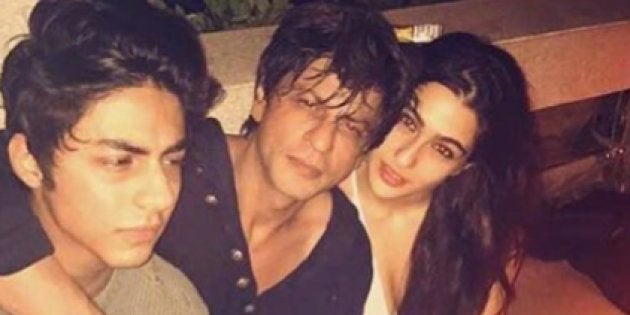 On May 25, Karan Johar turned 45.
Not that Bollywood's most flamboyant director needs a reason to celebrate, but for him, 45 was a milestone.
In an FB live hosted by Alia Bhatt earlier that day, Johar revealed that this year was special as he had turned father to his twins, Ruhi and Yash.
Predictably, there was a mega celebration to mark this momentous occasion. According to Johar, he invited about 128 guests for the party ("Some you invite out of sheer guilt") but Alia interrupted to say that the number could be around 180. Phew!
While Varun Dhawan walked in with girlfriend Natasha Dalal, Ranbir Kapoor arrived with his boy-gang and may have been in an awkward spot as both his exes, Deepika Padukone and Katrina Kaif were present at the party.
Here are some pictures from the bash.
1. Shah Rukh Khan partied with son Aryan and Saif Ali Khan's daughter, Sara Ali Khan.
2. KJO's close friend, Manish Malhotra, hung out with Aishwarya Rai and Anushka Sharma
3. Akshay Kumar and Twinkle Khanna at the party.
4.Alia Bhatt, Katrina Kaif, Karan Johar, and Siddharth Malhotra
6. Sanjay Dutt arrives with wife Manyata.
7. Shahid Kapoor walked in solo.
9. Karan Johar with Aayush Sharma, Varun Dhawan, and Katrina Kaif.
10. Jhanvi Kapoor at KJo's bash.