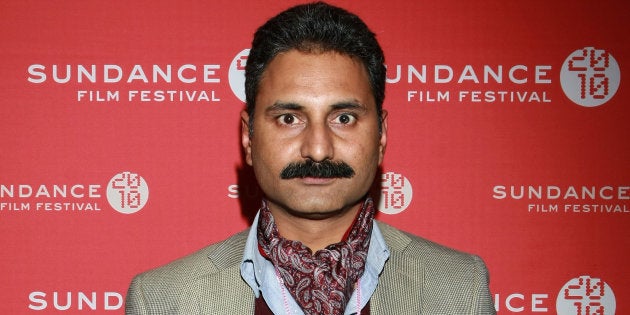 The 82-page Delhi High Court judgment acquitting Peepli Live co-director Mahmood Farooqui of rape appears to be at odds with the evolution of anti-rape laws in the country.
First, the judgment suggests, 'no' does not mean 'no' unless a woman is able to convince a man that she really does not want to have sex with him. Second, the woman must later be able to prove to a court that she did everything in her power to communicate her denial of consent.
Setting aside the trial court order against Farooqui on Monday, Justice Ashutosh Kumar said that that he was unconvinced about the version of events presented by a 30-year-old research scholar from the United States, who had alleged that the movie director forced her to perform oral sex at his residence in Delhi in March 2015.
A trial court had sentenced Farooqui to seven years in jail.
What is deeply troubling is Justice Kumar's observation that even if the incident had occurred, it was unclear if the American woman had withheld her consent because she had not been emphatic enough to dispel any confusion about the state of her mind.
Justice Kumar observed that consent is complicated and can be subject to erroneous interpretation especially when the man and woman in question have enjoyed some kind of physical intimacy in the past. In other words, a "feeble expression of disinclination" on her part isn't enough to communicate that she isn't interested in having sex with him.
"In an act of passion, actuated by libido, there could be myriad circumstances which can surround a consent and it may not necessarily always mean yes in case of yes or no in case of no," the judge wrote.
The judgment appears to hold the woman responsible for conveying her lack of consent until the man finally understands that she isn't interested. And anything less emphatic on her part would give him the "benefit of doubt" in a rape case.
Section 375 of the Indian Penal Code:

"Consent means an unequivocal voluntary agreement when a woman by words, gestures or any form of verbal or non-verbal communication, communicates willingness to participate in the specific sexual act: Provided that a woman who does not physically resist to the act of penetration shall not by the reason only of that fact, be regarded as consenting to the sexual activity."
Here are eleven deeply regressive points about consent from the judgment that acquitted Farooqui.
"Absence of any real resistance of any kind re-affirms the willingness. An expression of disinclination alone, that also a feeble one, may not be sufficient to constitute rape."
"At what point of time, during the act, did she not give the consent for the same, thus, remains unknown and it can safely be said that the appellant had no idea at all that the prosecutrix was unwilling."
"It is not unknown that during sexual acts, one of the partners may be a little less willing or, it can be said unwilling but when there is an assumed consent, it matters not if one of the partners to the act is a bit hesitant. Such feeble hesitation can never be understood as a positive negation of any advances by the other partner."
"A person who has been violated against her wishes would not be so understanding as to confront the appellant with such simple reproach. No communication on the next day between the prosecutrix and the appellant further buttresses the aforesaid argument. A day after the occurrence, the prosecutrix cannot be said to be under any fear of reprisal or reaction and her not approaching the issue with the appellant is rather surprising."
"The consent does not merely mean hesitation or reluctance or a "No" to any sexual advances but has to be an affirmative one in clear terms."
"The communication further reads that the appellant, on that night went too far. This obviously means that there were some earlier encounters which may not have been of such intensity or passion but physical contact in some measure was accepted. Under such circumstances, this Court is required to see as to what was communicated to the appellant."
"It is a matter of common knowledge that different persons have different inclinations for sexual activity and immediately preceding the act, there are different ways of people of responding to the advances, entreaties or request."
"Instances of woman behavior are not unknown that a feeble "no" may mean a "yes." If the parties are strangers, the same theory may not be applied....But same would not be the situation when parties are known to each other, are persons of letters and are intellectually/academically proficient, and if, in the past, there have been physical contacts. In such cases, it would be really difficult to decipher whether little or no resistance and a feeble "no", was actually a denial of consent."
"The traditional and the most accepted model would be an "affirmative model" meaning thereby that "yes" is "yes" and "no" is "no". There would be some difficulty in an universal acceptance of the aforesaid model of consent, as in certain cases, there can be an affirmative consent, or a positive denial, but it may remain underlying/dormant which could lead to confusion in the mind of the other."
"In an act of passion, actuated by libido, there could be myriad circumstances which can surround a consent and it may not necessarily always mean yes in case of yes or no in case of no."
"Consent cannot also be analyzed without taking into account the gender binary. There are differences between how men and women initiate and reciprocate sexual consent. The normal construct is that man is the initiator of sexual interaction. He performs the active part whereas a woman is, by and large, non-verbal. Thus gender relations also influence sexual consent because man and woman are socialized into gender roles which influence their perception of sexual relationship and expectation of their specific gender roles with respect to the relationship. However, in today's modern world with equality being the buzzword, such may not be the situation."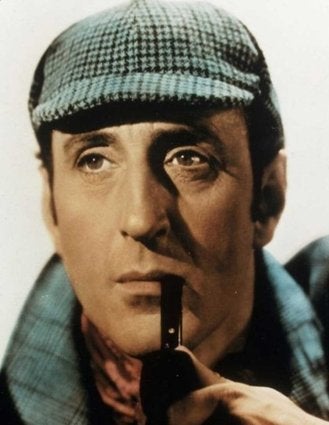 The Best Sherlock Holmes Of All Time
Popular in the Community