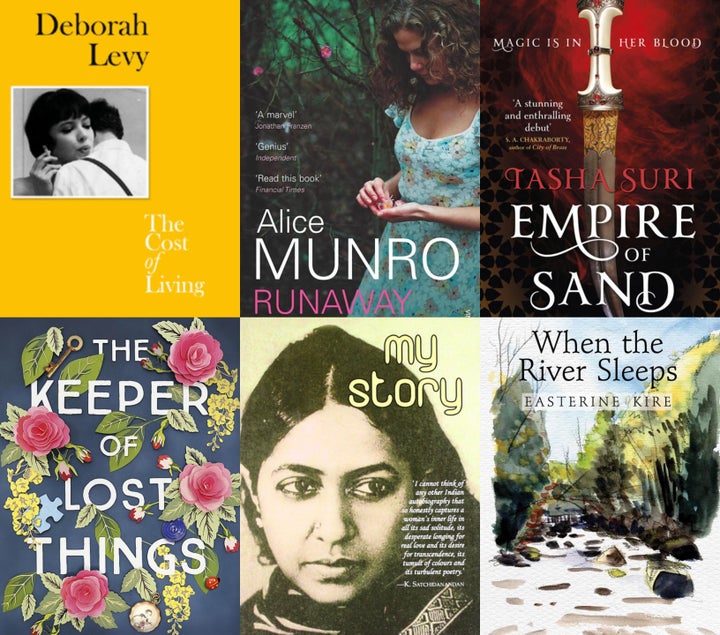 We asked 11 acclaimed Indian women writers to recommend their favourite books by women and non-binary writers and got a list that ranges across poetry, fantasy, historical fiction, non-fiction and more.
1. KR Meera
Mother Of 1084 by Mahasweta Devi, translated from Bengali by Samik Bandyopadhyay, is a must-read for Indians. When a mother remembers her son who had ended in the morgue as corpse numbered 1084, it can never be the story of just her son, but herself and the period of time in which they lived. The title of Mahasweta Devi's novel still brings to me the memory of the tremor I had while reading this long back. It is one book which prompted me to look beyond the visible world.
My Story by Kamala Surayya wiped out the paint, un-moulded the clay which shaped the mediocre world of our middle class in Kerala. The book changed my concept of womanhood and the institution of marriage. Another must-read for all Indians — man, woman and transgender persons.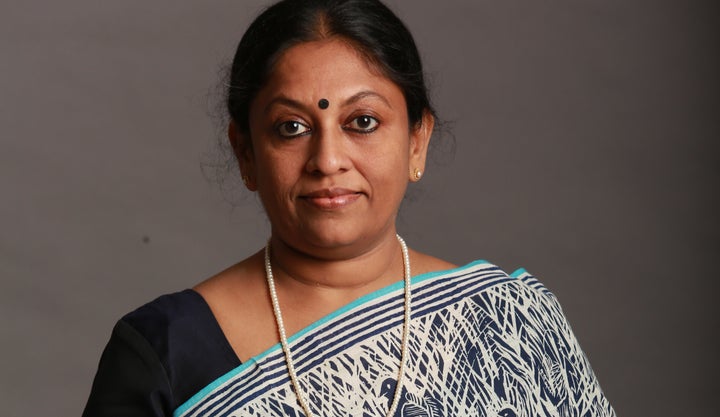 2. Easterine Kire
Gayathri Prabhu's memoir, If I had to Tell it Again, is so honest and so vulnerable that its vulnerability is its protection. Can you fault a writer for being honest? No bitterness, just a striving to understand, and perhaps, to help us, the readers, also understand. This book reaches in and touches you in your inmost parts.
When I want to give myself a treat, I read the poetry of Anjum Hasan. I have read Street on the Hill in the original English and in its Norwegian translation which was done rather well. Lovely, lovely.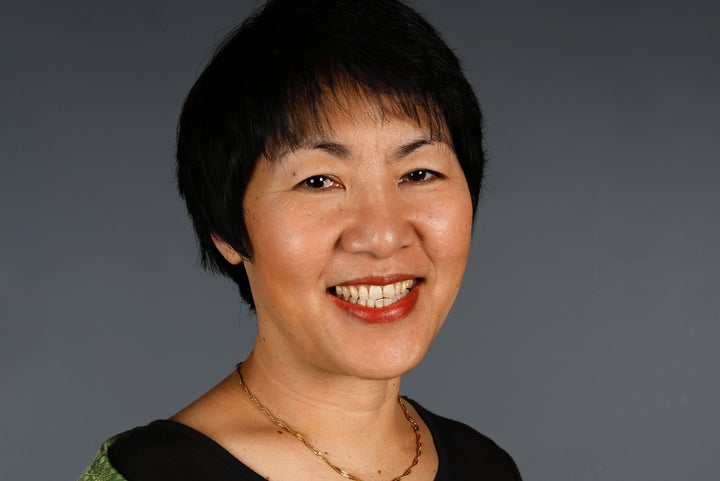 3. Mimi Mondal
The Broken Earth trilogy by NK Jemisin shatteringly upgraded my notion of what can be achieved in fantasy fiction. It's a vertiginously large-scale fantasy: civilisations rising, falling and disappearing in prehistory, while the protagonist is a forty-something woman searching for her lost daughter. No other work so effectively demolishes the stigma that stories from marginalised perspectives cannot encompass the general human experience.

Tasha Suri's Empire of Sand is the Indian epic fantasy I always wanted. It navigates subjects like patriarchy, caste, arranged marriage and religious extremism, while its young woman protagonist sets to save the world from destruction.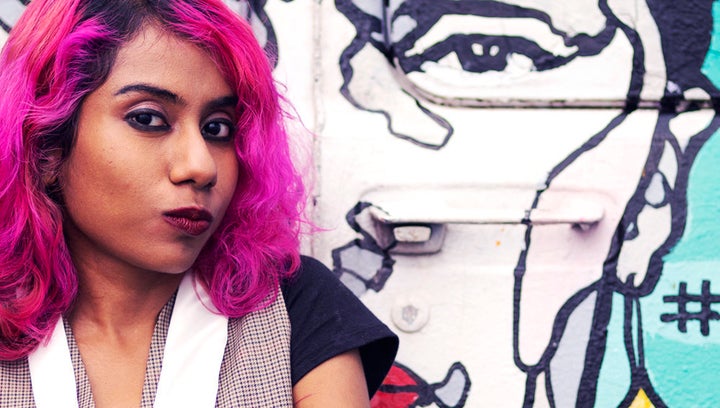 4. Sharanya Manivannan
I dip into Women with Big Eyes by Ángeles Mastretta, translated from Spanish by Amy Schildhouse Greenberg, a vignette at a time, and I am always enamoured. A collection of stories on various Mexican 'Aunts', each with a wonderful (and often wild) life and a spirited personality, each with her unique experience of love, desire and freedom — and all observed with such captivating turns of phrase.
Another book I have reread over several years is Archana Venkatesan's translation of The Secret Garland by Andal. I had multiple copies within reach when I was working on my novel The Queen of Jasmine Country, a fictionalisation of the life of the poet. Beauty and clarity in these lines of profound longing from the 9th century, translated with such attention by Archana Venkatesan.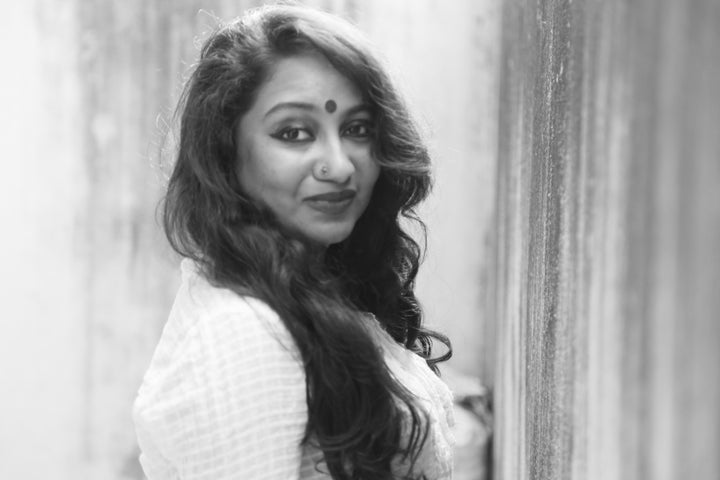 5. Anita Nair
While I have always loved historical fiction, it was with Mary Renault that I discovered how much it is possible to bend the genre — characters who leap off the page, a wealth of details, and a style that is hallmarked by lyricism with restraint and great insight into human behaviour. I began reading The Persian Boy not knowing what to expect even though it had come highly recommended.
By page 5, I was certain that this was a writer I was going to read more of. By the end of the book, I knew I was a devoted fan for life.
Alice Munro is a writer I stumbled on happenstance. While I had heard a great deal about her, I hadn't read her until I picked up a battered copy of Runaway someone had left behind in a BnB. This was a writer I fell in love with for the exquisite paring down of complex thought into sculpted prose without losing anything in the process. For me, Alice Munro is a writer who took the short story and gave it the heft and gravitas of a full length novel. A feat not so easily accomplished.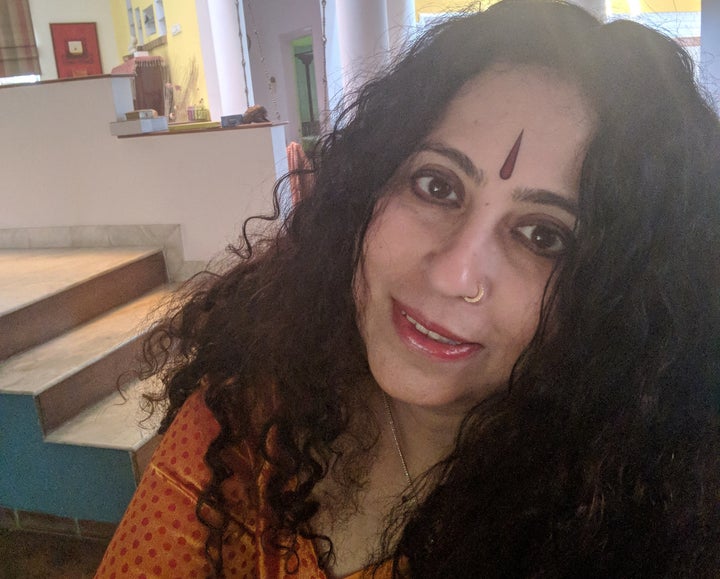 6. Meena Kandasamy
I recommend The Rise of Neoliberal Feminism by Catherine Rottenberg and Why Women Have Better Sex Under Socialism by Kristen Ghodsee. Both the books speak to each other in tangential ways—and I think they are great books to talk about and begin reading on International Working Women's Day. Though women (cis and trans) are one of the most oppressed categories of people who are standing up against capitalism in their everyday lives, our resistance is being appropriated and commodified by the same system we are standing up against; so, it becomes important to understand feminism under neoliberalism. Each day it becomes more and more urgent to link up the struggle against capitalism with the struggle against patriarchy: and both these books provide a compelling case.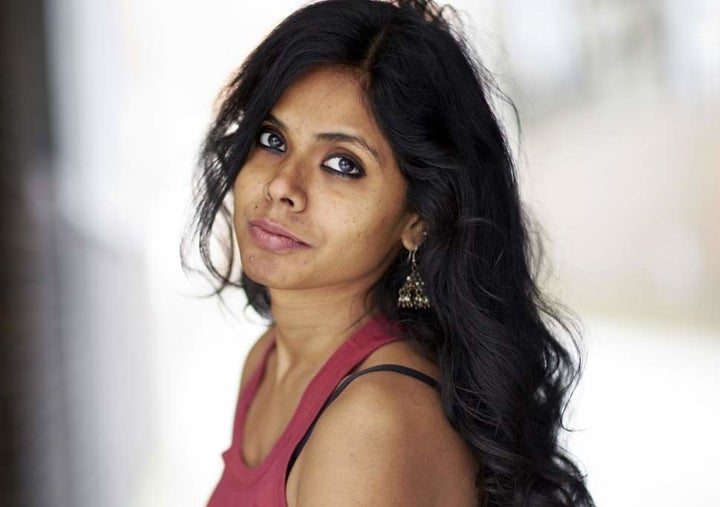 7. Janice Pariat
The second instalment in Deborah Levy's 'living autobiography' series confronts the urgent, essential questions around modern womanhood, and writing. Levy is scathing, terrifyingly insightful, and always witty. The Cost of Living is not so much a memoir as a manifesto for a 'new way of living'. It is bare and brave and utterly beautiful.

Diriye Osman is a Somali writer―gender fluid, and a proponent of 'literary androgyny'. He was awarded the Polaris First Book Prize in 2014, for his slim, masterful collection of short stories circling around issues of gender identity and sexual exploration. The characters in Fairytales for Lost Children are mostly young, on the cusp of self-realisation, and must navigate the thorny complexities of immigrant experience, family, and identity.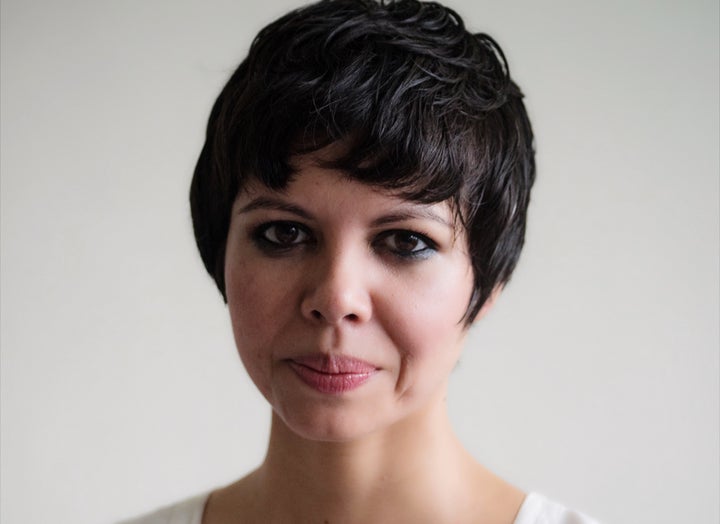 8. Chitra Banerjee Divakaruni
In We Need New Names by NoViolet Bulawayo, a girl named Darling learns what girlhood and womanhood means in two very different cultures. The novel-in-stories chronicles a girl's navigation of a violent, war-torn world, filled with hunger, child abuse and random killings. She escapes from Zimbabwe to America, only to find that the life of the immigrant has its own dark challenges. The writing is unflinching and energetic and filled with a dry humour that will keep you turning the pages and discovering amazing and unexpected life-truths.

Finding Radha, an anthology of poetry and prose, collected by the free-thinking women, Namita Gokhale and Malashri Lal, who earlier gave us In Search of Sita, paints a fascinating picture of Radha culled from different periods of Indian culture and literature. What emerges is a thought-provoking and very different image of Indian womanhood: a mysterious, alluring heroine who is at once lover and devotee, human and divine; who defies all conventional codes and yet is revered. A book that will make us re-think what it means to be an Indian woman.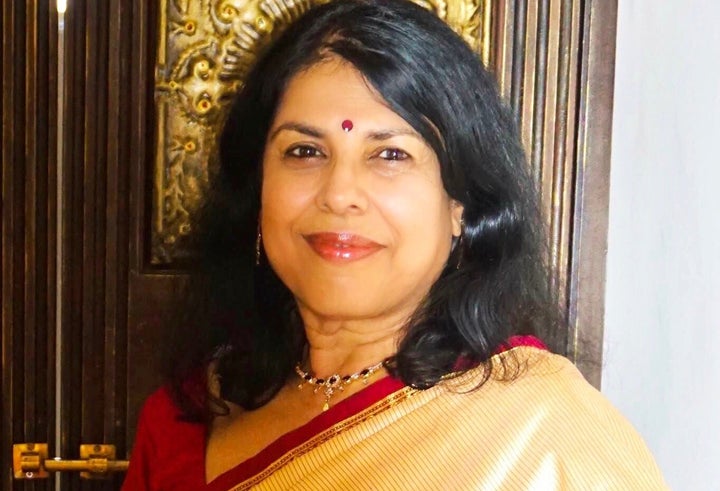 9. Preeti Shenoy
The Nightingale by Kristin Hannah is a deeply moving and poignant must-read novel about the Nazi occupation of France and what it meant for the women, their families and their loved ones. It demonstrates how it fractured the society and the bravery of women in different ways. Keep tissues ready for this one!
Ruth Hogan's The Keeper of Lost Things was simply 'delicious'. It is a tale set in London and Brighton, and comes with a cast of oddball characters. It is a cross between contemporary fiction, fantasy and mystery. Each of the objects in the book has a story.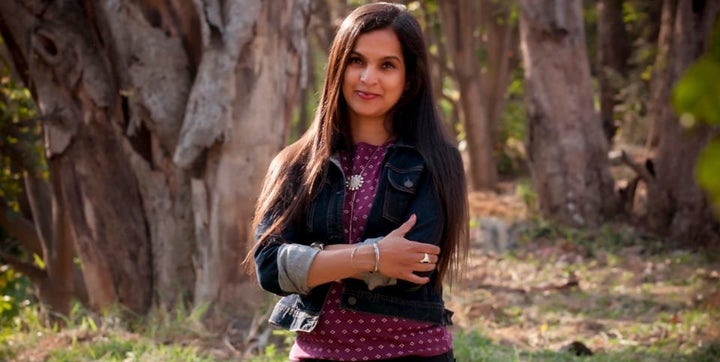 10. Ira Mukhoty
Mothering a Muslim by Nazia Erum is essential reading for all those who do not, or cannot, accept how hate is slowly filtering into the deepest reaches of Indian society. Into the safe, warm contours of the comfortable and affable.
In Milkman, Anna Burns plays with language and structure while telling us a riveting story about violence being normalized in Belfast during its 'Troubles' and the way in which women find ways to survive and resist. I loved the innovative use of language which contributed to the stark power of the story.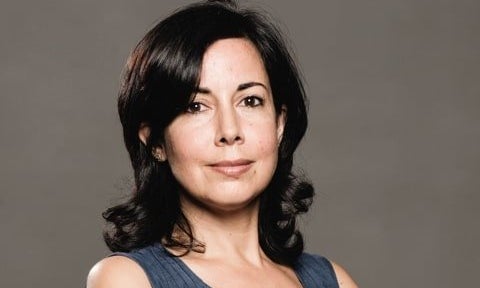 11. Shubhangi Swarup
The Man Booker International prize winning The Vegetarian, translated from the Korean by Deborah Smith, was my introduction to the Korean author, Han Kang. Until then, I hadn't come across a female writer who tackled such intense and dark themes, all perceived from a female prism. It begins, "Before my wife turned vegetarian, I'd always thought of her as completely unremarkable in every way." A simple shift such as this, leads to all kinds of violence, and I was affected by its many manifestations, unlike some books where you become immune to it. I was also taken in by the female relationships, especially that between the two sisters, which immediately resonated with me in a way other tragedies don't, and hit me below the belt. Among the three sections of this unsettling novel, the final one, told by the sister was the most devastating. It captured that inexpressible struggle I see within so many women, for whom even madness is a luxury, a domestic choice they cannot make.
Another author whose books I have loved, is Easterine Kire — if it takes you a Women's day or month to discover this contemporary writer, then be it. Read either When the River Sleeps, or Son of Thundercloud. Both the books inhabit a world as rooted in nature, regional traditions and worldviews as the modern craft of stories.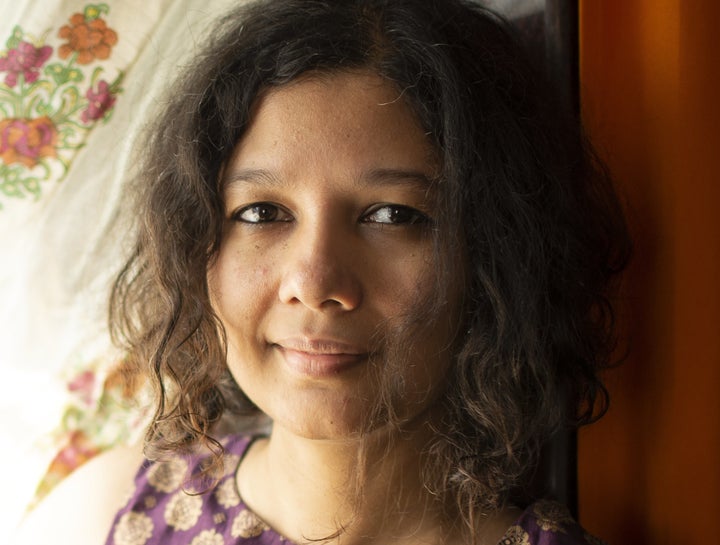 HuffPost's "Her Stories" newsletter brings you even more reporting from around the world on the important issues affecting women. Sign up here.