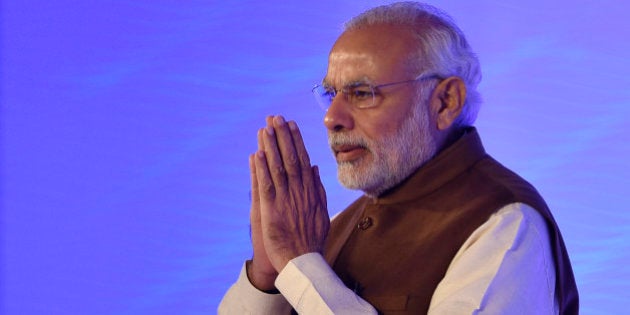 The Intelligence Bureau and the Delhi Police have allegedly unearthed a plan by the Pakistan-based terror group Lashkar-e-Taiba (LeT) to target Prime Minister Narendra Modi and other VVIPs in the national capital.
The Times of India reported that Indian sleuths are carrying out a joint operation to capture the LeT militants who have managed to sneak into Jammu and Kashmir from across the border.
According to the report, the militants were allegedly planning to launch suicide attacks or hurl a grenade at one of the PM's gatherings.
The conspiracy was unearthed when the Special Cell of Delhi Police received an intelligence input about two LeT suspects Dujana and Ukasha, who, according to PTI, had come illegally in the country through Pakistan-occupied Kashmir (PoK).
In fact, one of the four suspects -- the newly-appointed LeT commander Dujana -- wanted the strike to be as "spectacular" as possible.
"Dujana and Ukasha have been reported to be based in the Kashmir Valley for quite long and were allegedly conspiring to target high profile personalities in Delhi by carrying out fidayeen (suicide attacks) or grenade attacks either themselves or through their cadres," the police source told PTI.
"Shabbir was given Rs 47,000 and was asked to conduct a recce. He and others were then asked to carry out a Mumbai-like attack in Delhi or any other city. The plan to carry out an Udhampur type attack was also in the making," an officer told TOI.
One of the sources told TOI that a terrorist from this particular group was already arrested on 24 November during an operation conducted by the Intelligence Bureau. Identified as Shabir Ahmad Malik, the suspect was in Jammu since 20 November and was staying at the house of one Amir Alam Gujjar at Bathindi in south Kashmir. There were two others with him during the time of arrest. However, their role in the operation is not clear yet.
The FIR was registered at the Special Cell office in Lodhi Colony in Delhi under Section 120 B (criminal conspiracy) of IPC and relevant sections of the Unlawful Activities (Prevention) Act and doesn't name any suspects. It was submitted at the concerned anti-terror court.
Following the registration of the FIR, senior officials directed the Special Cell to deploy sources to collect information about LeT sympathisers, mount technical surveillance and take all possible measures to track down the threat as the earliest.
In July, the Special Cell had registered an FIR against unknown persons suspected to be associated with the ISIS and allegedly conspiring terror attacks in the national capital and other cities.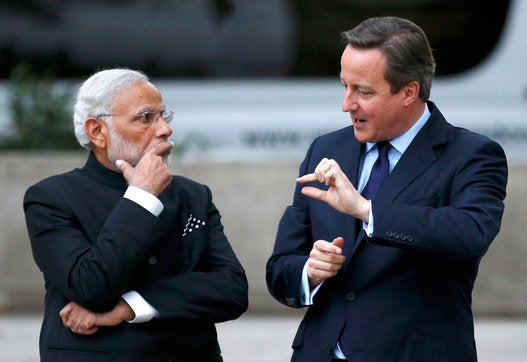 PHOTOS: Modi In UK
Popular in the Community