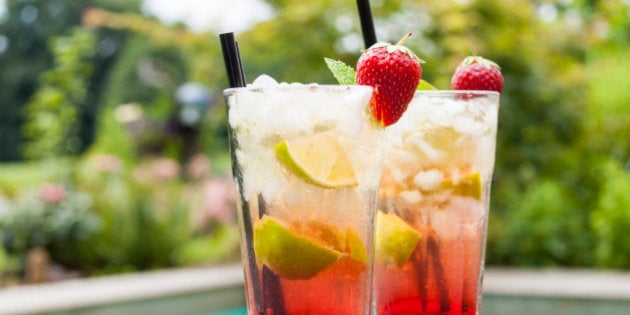 If you're looking to brace against the long and blistering Indian summer, here are 12 awesome recipes to quite literally lift your spirits. We reached out to some of India's best mixologists, and twelve of them, including bartending doyen Shatbhi Basu and Kolkata's mixing magician Irfan Khan, sent us some versatile recipes that will help anyone (who's over 25) brew these incredibly easy-to-make, but unbelievably delicious cocktails.
Don't forget, the right glass (mentioned with every recipe) makes the drink. Cheers, everyone!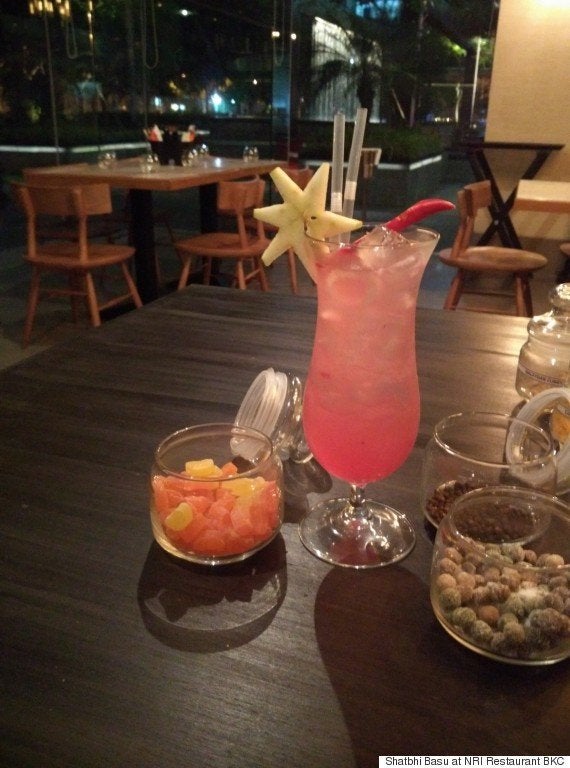 India's first woman mixologist and beverage consultant, Shatbhi Basu, prepared this recipe just a couple of days ago in anticipation of the summer at NRI restaurant in Mumbai. Her expert tips: "Don't cut on the ice. A lot of ice insulates you drink, keeps it at the right temperature and texture till you finish," she says.
Basu also claims that this yummy cocktail can be made in bulk in a pitcher, and has specially used Desmondji, a local producer of spirits to add even more authenticity to the drink.
The best part? "You can drink this with just about anything... from pakodas, chaat and samosas to kababs and pizza," says Basu.
Desmondji Pure cane rum--15ml
Desmondji 51% agave spirit--15ml
Desmondji Orange liquer--15ml
Green/Red chilli for garnish
Crush the pepper in the shaker can.
Add starfruit and muddle together.
Add kokum syrup and all spirits.
Squeeze both wedges of lime and drop in shaker.
Shake hard for 10 seconds and strain over hurricane (or any tall) glass filled with ice.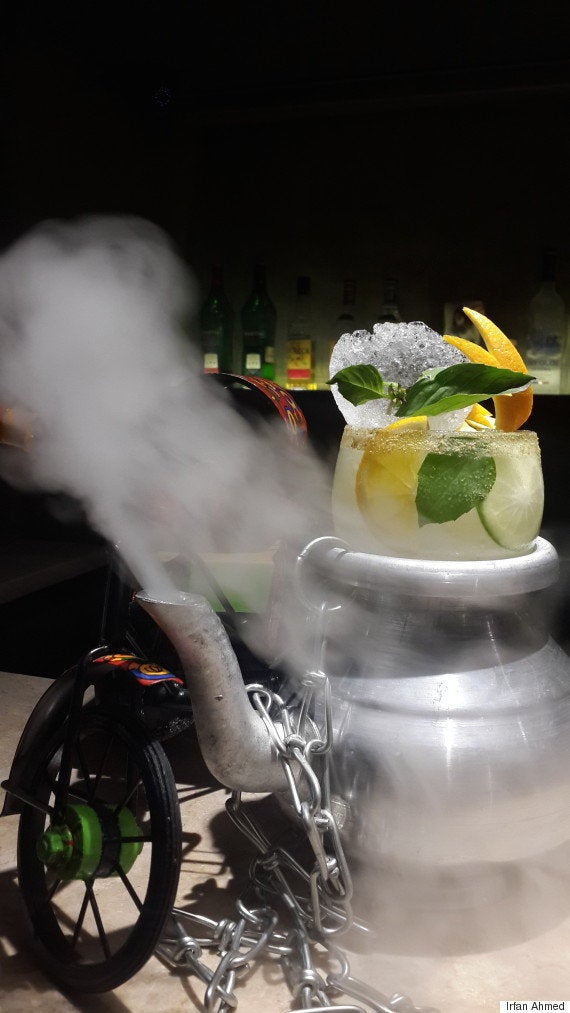 Kolkata's most famous bartender Irfan Ahmed who has completed 25 years in the industry of mixology, believes that every drink is a performance on a stage. A huge advocate of responsible usage of alcohol and fresh ingredients, his cocktail against the summer heat, the Mojito Cooch Behar is best enjoyed with pizzas and kebabs.
Ginger flavoured sugar syrup--20ml
Green lime--1 piece cut in chunks
Fresh mint leaves--12 pieces
Green chilly paste--1/3tsp
Muddle the above ingredients together.
Gently, add chilled soda water, and stir for 10-12 seconds.
Transfer the drink in a masala-rimmed glass.
Garnish with mint and lime and serve immediately.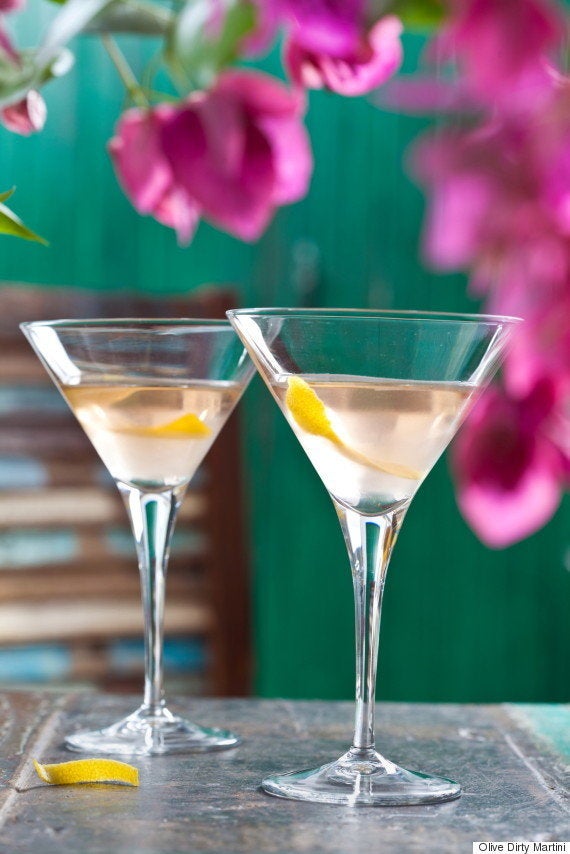 "Pair it with a smoked salmon, and make sure to chill your martini glass before you pour out the cocktail," says Chhimwal.
Dashes of Angostura bitter
Pour all ingredients in a shaker.
Fill the shaker with ice.
Fine strain into a chilled martini glass
Finally, garnish with lemon zest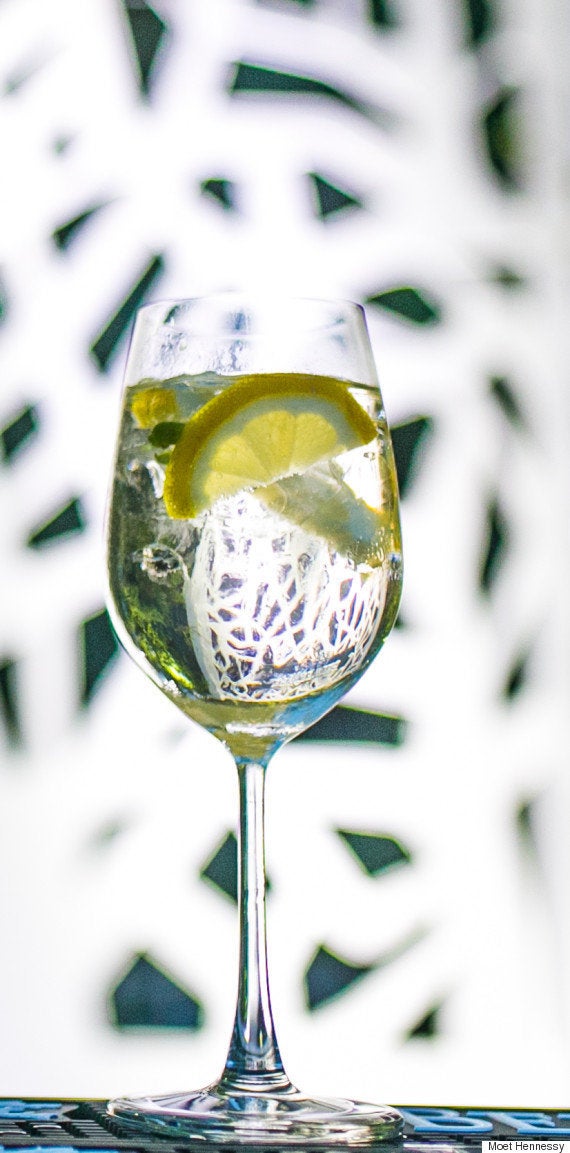 The bartender and brand ambassador at Moet Hennessy India, Rohan Jelkie adds a tinge of summery freshness to his cocktails with traditional herbs. His recommends drinking this Indian-flavoured spritz with kebabs, spaghetti bolognese or even some mild-flavoured cheeses (brie, camembert) atop rye bread.
Toss in all the ingredients into a chilled white wine glass ( do not muddle or crush the tulsi. Instead tap gently between the palm of your hands to release the aromas and flavour.
Always remember, herbs are meant to contribute aroma more than being able to taste them.
Fill with ice and top with sparkling water and tonic water.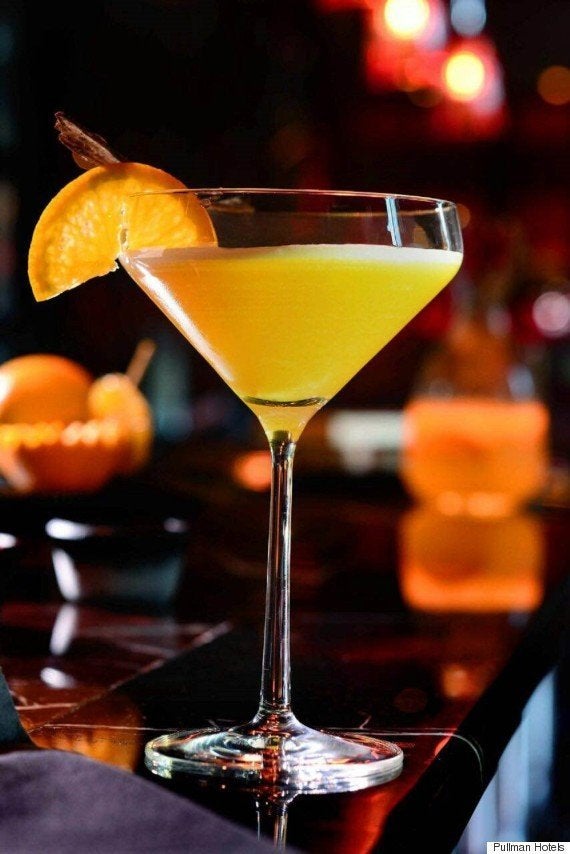 Inspired by the all-time Indian favourite, The Masala Chai, mixologist Topesh Chatterjee who hails from Pullman, New Delhi and has been mixing drinks since the age of 17, concocted this delicious brew to complement any Italian or Indian mid-day fares.
Bonus: It can also be savoured as a night cap!
Fuse all ingredients in a shaker, and simply shake it!
Serve the final result in a martini glass, and garnish with a slice of orange and a cinnamon stick for a yummy aroma.
Light and punchy, Novotel (Kolkata) Ritika Rai's Bengal Tiger is aptly named. The impulsive, creative and energetic mixologist loves her food as much as she loves (making) her drinks. She claims that this drink (that can be consumed at any time of the day) pairs best with a crisp leafy salad or some tandoori/ grilled fish or chicken.
Gondraj lemon--for flavour and garnish
In a shaker filled with ice pour the spirits, some sweet and sour mix, pour the juices and shake the mixture.
In a tall glass filled with ice pour the drink.
Garnish with a wedge of gondoraj lemon and twist a peel of the lemon over the drink and rub the peel on the glass for the freshness and aroma. Serve with a smile!
THE MANGO AND APRICOT SWIZZLE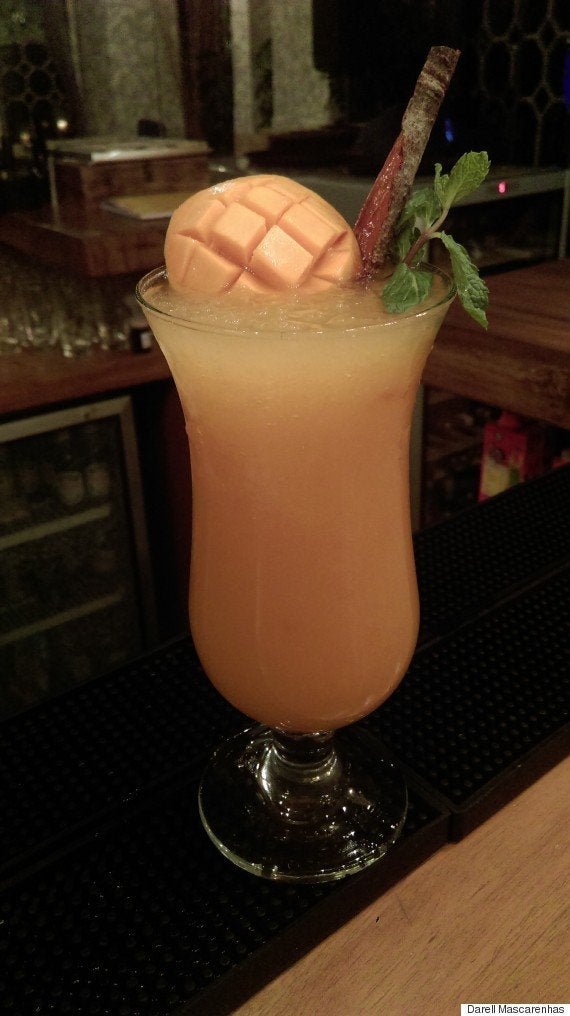 According to Mumbai-based Darell Mascarenhas, who manages the bar for The Korner House, the best way to whip up a successful drink requires a fun spirit (and he's not just talking about the alcohol here). A previous student of Shatbhi Basu's, Mascarenhas who borrows his life motto from Robert Frost ("I am not confused, I'm well mixed.") says this particular potion can be further sweetened by adding some alcohol to the apricot jam.
"Take Indian apricots, and soak in vanilla vodka for a day in an airtight container. Once they're nice and soft, blend together in a blender, and voila! Your alcoholic apricot jam is ready!"
Few drops of orange bitter (optional)
Add all the ingredients into a shaker, except the cinnamon stick.
Fill it with ice cubes and shake.
Strain in a tall glass, preferably a hurricane glass.
Fill the glass with crushed ice.
Take a long cinnamon stick, heat it with a lighter till you can smell the cinnamon oil.
Stir the drink with the cinnamon stick, then leave it in along with a slice of mango and a sprig of mint.
Bonus trick: If you don't have access to Orange Bitters just take the skin of an orange and spray the essential oil over the drink.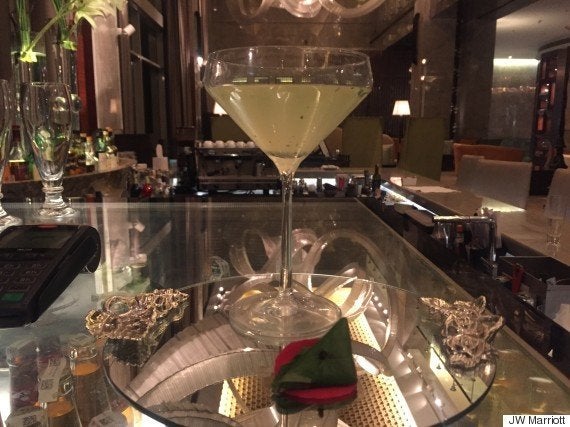 Ankur Chawla, a master sommelier who is also the director of beverages at Akira Back and the JW Lounge, offers this refreshing gin-based potion, best taken before a meal.
Dried betel leaves--2-3 pieces
Muddle pan leaves and mix along with lime juice.
Add gin, shake well with ice cubes & strain into a martini glass.
Bonus Trick Rub the betal leaf with the rim and the stem of the glass to get a bit of fragrance as well.
Note Do not double strain. No garnish required.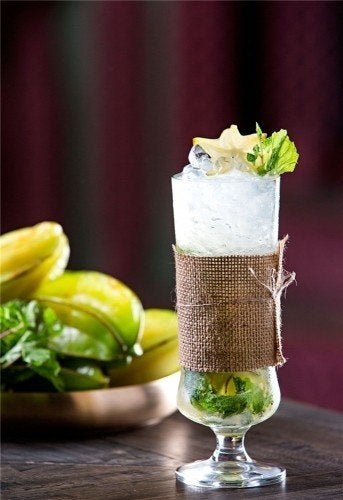 The head mixologist at Ek Bar, Nitin Tewari who has mixed potent concoctions at several joints including Ricks, and the Polo Lounge generally swears by a classic Daiquiri, but has changed favourites for the summer with this unique starfruit-laden cocktail that he insists pairs well with "tuna papdi chaat".
Shake together with crushed ice.
Fill into a hurricane glass.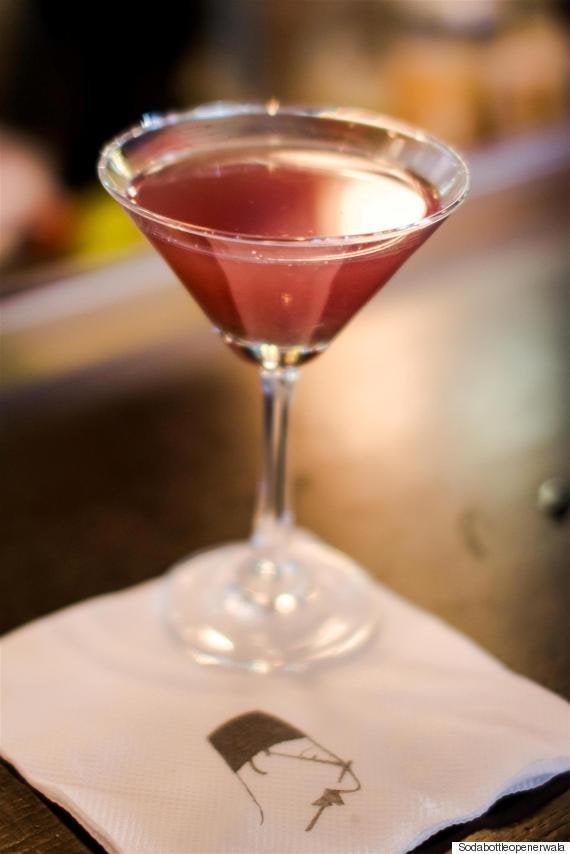 Mohit Balachandran, when not blogging furiously about street food under the name of ChowderSingh spends his time acting as cuisine director for all branches of SodaBottleOpenerWala (currently in five cities). This is his sure-fire way to beat the heat.
Bonus tricks: Adding a bit of lime juice to the sugar syrup after making it to avoid crystallisation of sugar. Don't confuse Kodumpuli for Kokum, even though they are of the same family. Use Kokum juice, which is bright red and has a fruity flavour.
Masala mix--1gm (1part Jaljeera powder, 1 part Amchoor, 1/2 part white pepper).
Infuse kokum in little hot water and extract juice.
Cool and add along with lime juice, sugar syrup, masala mix, vodka and ice cubes in a cocktail shaker and shake well.
Serve chilled in a martini glass.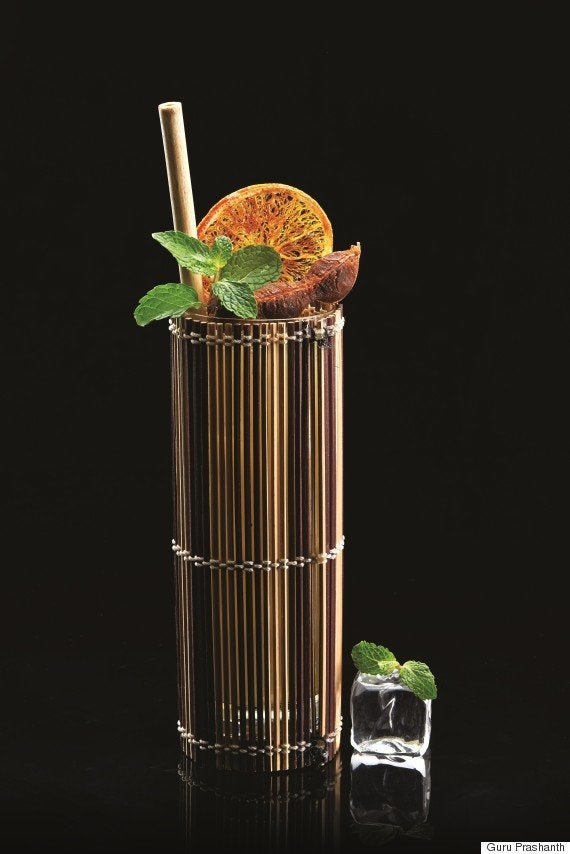 Bengaluru-based bartender Guru Prashanth is all about self-learning and experiments, but has a few rules he follows rigidly to create the perfect summer drink (like this one with pineapple juice). These include serving up heavy food with light (preferably citrus-based) cocktails, and vice versa. "Also cocktails with juices and syrups should be shakes, while ones with spirits have to be stirred - the exception being the classic Bond Martini," he says.
Lime juice (may vary according to the sourness/citric content of lime)--20ml
Monin passion fruit puree--15ml
Spice syrup (200gm of Indian spices with 500gm of sugar dissolved in 500ml water, bring it to boil and take it off)--10ml
Pour all the ingredients into a mixing glass.
Shake and fine strain the mix in a highball glass (roll it in a tatami mat for added effect.
Garnish with a few sprigs of mint, and serve with a bamboo straw.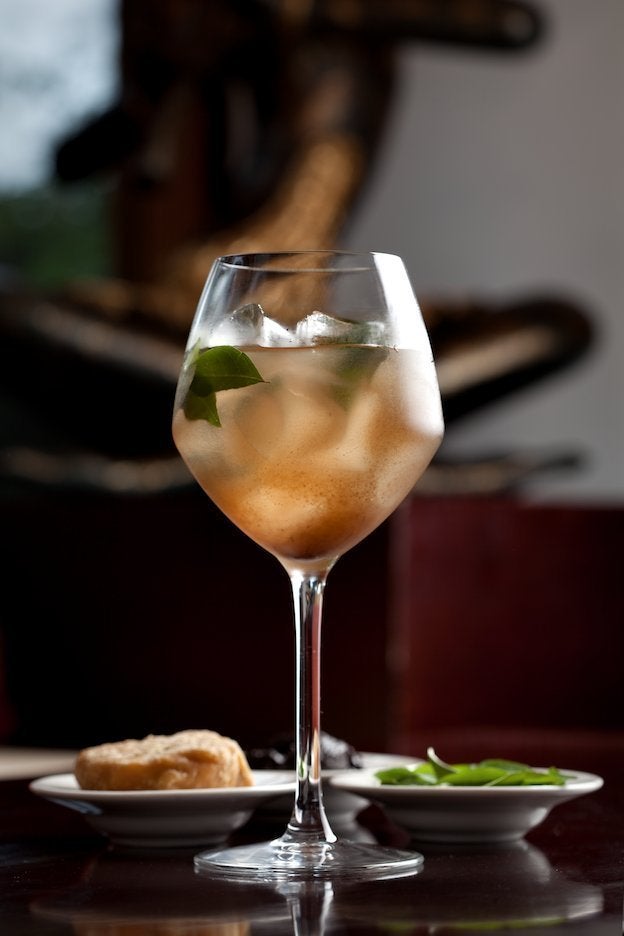 Originally from Darjeeling, mixologist and author of Cocktails & Dreams, Yangdup Lama has put a modern twist to the traditional drink of the Indo-Aryans (the recipe for the original, he says, is unfortunately lost). Lama insists this drinks pairs beautifully with chettinad chicken.
In a cocktail shaker add the jaggery and sweet lime juice and muddle to mix and infuse the two.
Add the rest of the ingredients and fill with ice. Shake well and pour along with ice into a stem goblet and serve.
Entertain effortlessly, savour a decadent night cap, and replace those unimaginative aerated drinks to add more flavour to your meals. Also check out these awesome summer salads by India's best chefs.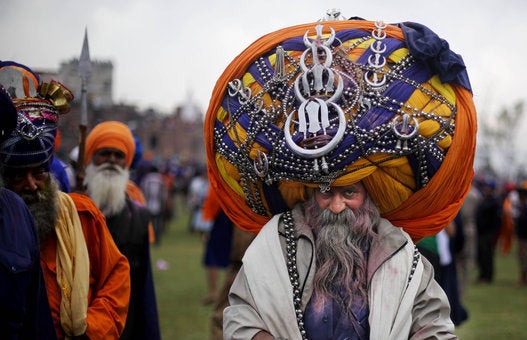 7 Places Holi-Playing Lovers Must Frequent