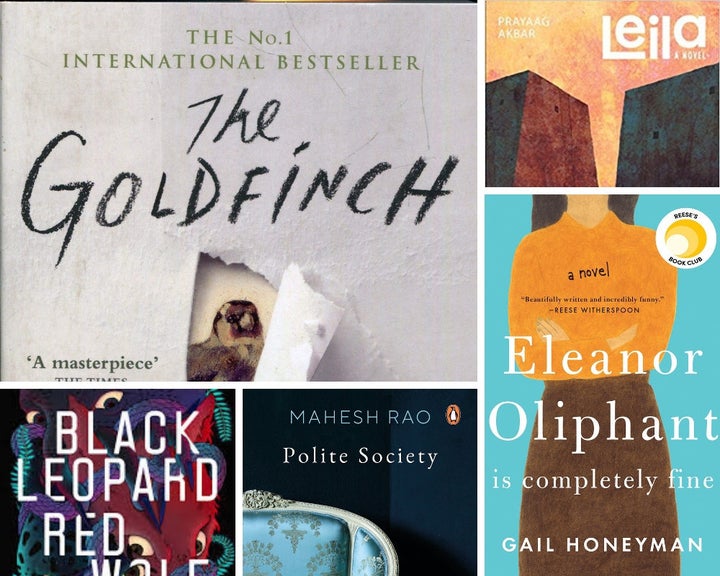 2018 saw a selection of much-loved, novel-to-screen adaptations—Elena Ferrante's My Brilliant Friend, Kevin Kwan's Crazy Rich Asians, Arvind Adiga's Selection Day, James Baldwin's If Beale Street Could Talk and Caroline Kepnes's You to name but a few. This trend also spilled over to the latest award season territory with adaptations of Meg Wolitzer's The Wife and Ron Stallworth's Black Klansman, proving popular among critics.
While sequels to André Aciman's Call Me By Your Name and Jenny Han's To All the Boys I've Loved Before are in the pipeline, HuffPost India recommends 16 books to read (or-read) ahead of their film and TV adaptations.
1. One Hundred Years of Solitude by Gabriel García Márquez
While this won't be the only Márquez to be adapted for the screen—on-screen versions of Love in the Time of Cholera and Chronicle of a Death Foretold exist—it's certainly the first-ever adaptation of the Nobel Prize-winning writer's 1967 magical realist masterpiece. Set to be a family affair, seeing as Márquez's sons, Rodrigo García and Gonzalo García Barcha, will be serving as executive producers, the Spanish-language Netflix series will be filmed largely in Colombia. Release date: TBC.
2. The Goldfinch by Donna Tartt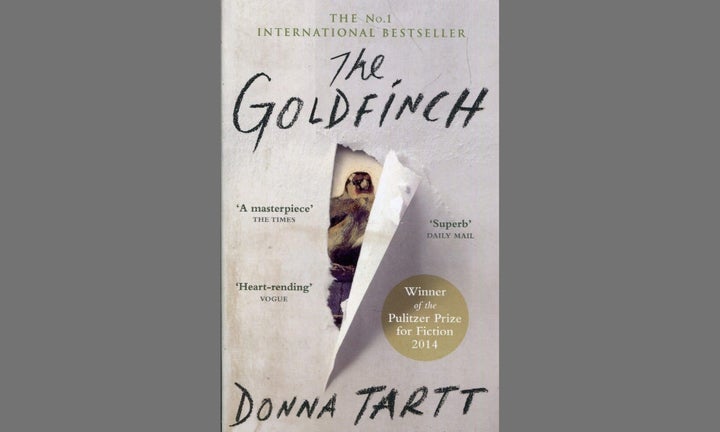 This Pulitzer Prize-winning, coming-of-age story will be seen on the big screen with Ansel Elgort playing the teenage protagonist Theo. Theo's mother dies in an explosion at the MET and he rescues the eponymous Rembrandt painting the from the rubbles. Directed by John Crowley, who also directed Colm Tóibín's novel Brooklyn, other cast members of the film include Sarah Paulson, Luke Wilson and Nicole Kidman. Release date: October 19, 2019.
3. We That Are Young by Preti Taneja
Taneja's 2018 Desmond Elliot winning-debut novel—think Shakespeare's King Lear meets a contemporary Indian business family and first published by Galley Beggar Press—is all set to be adapted. Word is that series will be co-produced by studio Gaumont (famous for Narcos) and will be shot in India. Dina Dattani acquired television rights to We That Are Young, and Gene Stein, president of Gaumont, said, "We intend to shoot this series on location in India with the highest degree of authenticity while creating an elevated dramatic storyline with true global appeal." Release date: TBC
4. Polite Society by Mahesh Rao
Mahesh Rao's novel— set in modern-day Delhi with high-society life, a sprinkle of social commentary and gossip galore— is where Jane Austen's Emma meets Crazy Rich Asians. Rao's novel, set to be adapted for television by Tomorrow Studios, will mark the "first mixed-language series for the production company, as well as their first project set in India." Release date: TBC.
5. Good Omens by Neil Gaiman and Terry Pratchett
Good Omens—from the literary dream team and starring David Tennant and Michael Sheen in the lead roles—is finally arriving as a six-episode series. This is after years of teasing from Gaiman on Twitter and years of waiting for fans. Check Gaiman's Twitter for live updates—we won't say any more. Release date: May 31, 2019.
6. Where'd You Go, Bernadette? by Marie Semple
Semple's 2012 novel has a Women's Prize for Fiction shortlisting and the praise "it's funnier than a season of Modern Family" to its name. Richard Linklater directs this adaptation, featuring the inimitable Cate Blanchett as the disappearing Bernadette. Release date: March 22, 2019.
7. Leila by Prayaag Akbar
Announced late last year, Deepa Mehta has decided to direct Akbar's dystopian debut. Shortlisted for The Hindu Literary Prize, Leila will be adapted into a six-episode drama web series for Netflix India—starring Huma Qureshi and Siddharth Suryanarayan and produced by Urvi Juvekar. Release date: 14 June, 2019.
8. Little Women by Louisa May Alcott
Hot on the heels of her success with Ladybird, Greta Gerwig returns with her dream team—Saoirse Ronan and Timothée Chalamet, as well as Emma Watson, Meryl Steep, Laura Dern, among others, to bring this adaption (focusing on the characters' young adult lives) of Louisa May Alcott's classic about the March sisters to life. Merry Christmas! Release date: December 25, 2019.
9. Pet Sematary by Stephen King
If you're a King fan and you're waiting for It: Chapter Two, which is slated for a September release, why not indulge in an adaptation of another one of his stories in the meantime? Did someone say horror movie marathon? We'll bring the popcorn. Release date: April 5, 2019.
10. The Zoya Factor by Anuja Chauhan
Based on Anuja Chauhan's bestselling novel about love and cricket, this film, which has been delayed for several reasons for some time now, will definitely hit cinemas soon. It stars Sonam Kapoor and Dulquer Salmaan. Release date: April 2019.
11. Eleanor Oliphant is Completely Fine by Gail Honeyman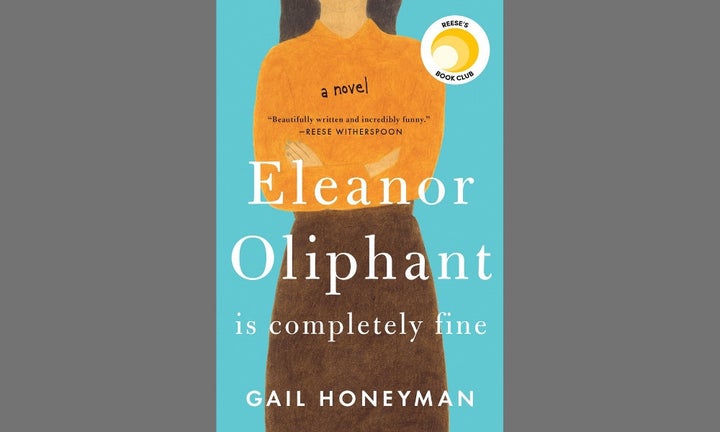 The biggest selling hardback debut of 2017 and the winner of the Costa Debut Novel Award in 2018, Eleanor Oliphant is Completely Fine (the film) will be produced by Reese Witherspoon's media company Hello Sunshine. In addition to this, Witherspoon will also co-produce (with Amazon Studios) Taylor Jenkins Reid's new novel Daisy Jones & the Six and Celeste Ng's bestseller Little Fires Everywhere (Hulu), starring Kerry Washington. Release date: TBC.
12. Black Leopard, Red Wolf by Marlon James
Dubbed the "African Game of Thrones", this epic from the Man Booker Prize-winning author of A Brief History of Seven Killings (also currently being adapted into a limited series) is the first in James's Dark Star trilogy—and is already all-set to be adapted for the big-screen. Michael B. Jordan has snapped up the rights to Black Leopard, Red Wolf and will produce it with his company Outlier Society. Release date: TBC.
13. Good Talk by Mira Jacob
Jacob's graphic memoir, about American identity and interracial families, hasn't even released internationally just yet, and it's already in the works as a half-hour comedy series! The author herself will write the screenplay and Eddie Huang (Fresh Off the Boat) will be the executive producer. Release date: TBC.
14. The Sun is Also a Star by Nicola Yoon
The story of this 2016 YA novel orbits around a pair of teens, Daniel (Charles Melton) and Natasha (Yara Shahidi), who meet in New York City and fall in love. But this is not your regular love story, this is love in the time of Trump: Daniel is the son of Korean shopkeepers and Natasha is trying to prevent her family's deportation to Jamaica. Release date: May 19, 2019.
15. Fever Dream by Samanta Schweblin
Schweblin's Man Booker International Prize shortlisted nightmarish novella is being adapted for the screen and directed by Claudia Llosa. Of the news, Schweblin said early this year, "They're about to start filming… I'd gotten several offers for the adaptation, but I was very picky. The offers made me nervous because Fever Dream is such a delicate text." Schweblin co-wrote the script with Llosa. Release date: 2019.
16. Moxie by Jennifer Mathieu
This just in: Amy Poehler (Paper Kite) is to sit in the director's chair for the second time for the adaptation of Mathieu's novel for Netflix. Adapted for the screen by Tamara Chestna, it follows a 16-year-old girl "who is inspired by her mother's past as part of the underground punk movement Riot Grrrl, and uses it as the catalyst to start a feminist revolution at her high school." Release date: TBC.