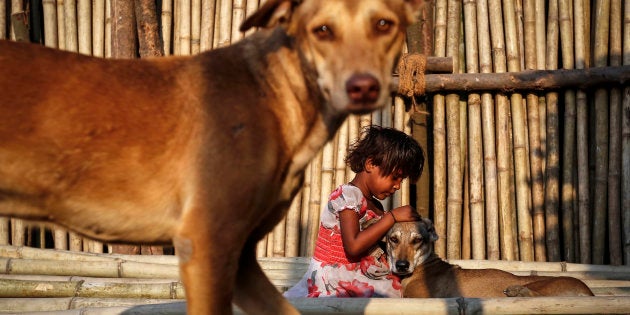 Almost everyday, India wakes up to horrific stories of attacks on stray dogs. In Kerala's Ernakulam district, 24 strays, which includes puppies, have been reportedly killed by the local panchayat on Sunday. A couple of days back, the youth wing of the Kerala Congress killed eight stray dogs, tied four of them to a pole and paraded the carcasses in Kottayam town.
This was an ugly protest against the stray menace in Kerala.
Last month, after considering the stray dog menace in Kerala, the Supreme Court observed that compassion for stray dogs cannot hold a society to ransom.
"Compassion should be shown towards stray dogs but ... these animals cannot be allowed to become a menace to society. A balance needs to be created for dealing with such situation," a Bench of Justices Dipak Misra and U.U. Lalit observed.
Meanwhile People for Ethical Treatment of Animals (PETA) has urged the politicians to undergo psychiatric counselling and evaluation after they decided to kill the strays. To solve the Kerala stray dogs problem now, the district panchayat wants to build more Animal Birth Control (ABC) centres and is looking for professional help.
As Kerala fights to solve the menace, it is important to know the rights of our four-legged friends.
To celebrate World Animal Day, Humane Society International--India shared a post on the 15 rights of animals. Take a look:
1. It is the fundamental duty of every citizen of India to have compassion for all living creatures
2.To kill or maim any animal, including stray animals, is a punishable offence.
3. Abandoning any animal for any reason can land you in prison for up to three months.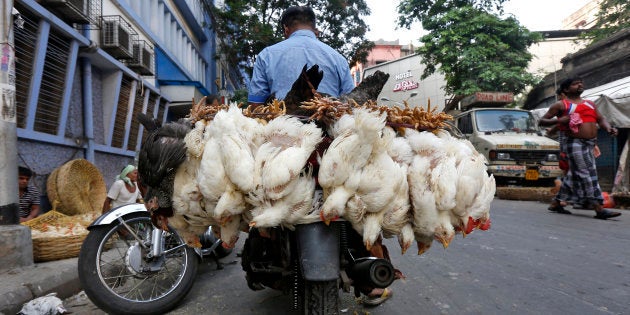 4. No animal (including chickens) can be slaughtered in any place other than a slaughterhouse. Sick or pregnant animals shall not be slaughtered.
5. Stray dogs that have been operated for birth control cannot be captured or relocated by anybody including any authority.
6. Neglecting an animal by denying her sufficient food, water, shelter and exercise or by keeping him chained/confined for long hours is punishable by a fine or imprisonment of up to 3 months or both.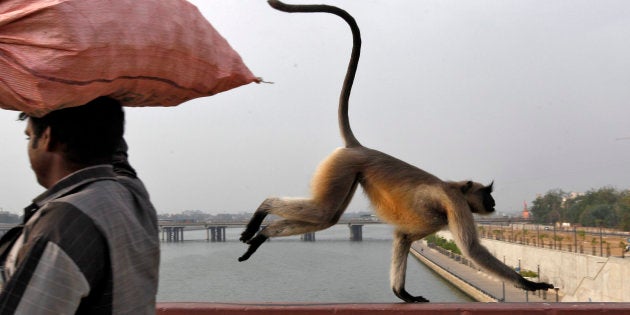 7. Monkeys are protected under the Wildlife (Protection)Act, 1972 and cannot be displayed or owned.
8. Bears, monkeys, tigers, panthers, lions and bulls are prohibited from being trained and used for entertainment purposes, either in circuses or streets.
9. Animal sacrifice is illegal in every part of the country.
10. Organizing of or participating in or inciting any animal fight is a cognizable offence.
11. Cosmetics tested on animals and the import of cosmetics tested on animals is banned.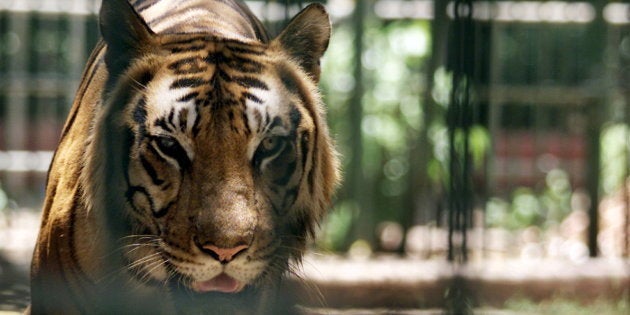 12. Teasing, feeding or disturbing the animals in a zoo and littering the zoo premises is an offence punishable by a fine of Rs. 25000 or imprisonment of up to three years or both.
13. Capturing, trapping, poisoning or baiting of any wild animal or even attempting to do so is punishable by law, with a fine of up to Rs. 25,000 or imprisonment of up to seven years or both.
14. Disturbing or destroying eggs or nests of birds and reptiles or chopping a tree having nests of such birds and reptiles or even attempting to do so constitutes to hunting and attracts a punishment of a fine of up to Rs. 25000, or imprisonment of up to seven years or both.
15. Conveying or carrying animals whether in or upon any vehicle, in any manner or position which causes discomfort, pain or suffering is a punishable offence under two Central Acts.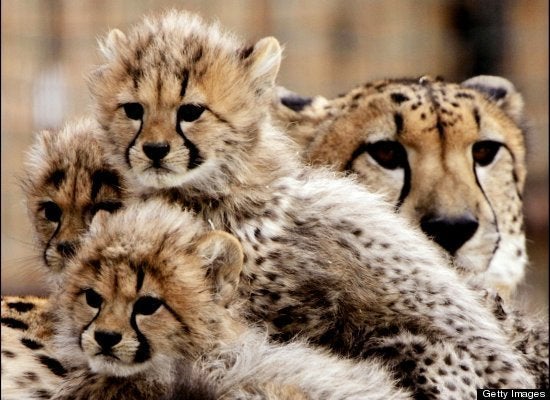 Endangered Animals