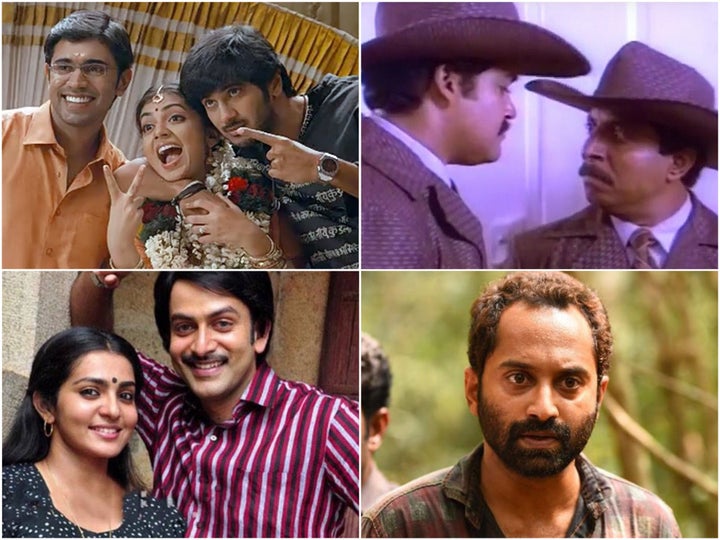 Kerala's film industry now has a number of fans from across the country for its crop of talented, risk-taking youngsters and innovative, realistic films. If you've been wondering what the fuss is all about, worry not. You can find many old and new Malayalam movies on streaming services like Hotstar, often with subtitles. So whether you adore Nivin Pauly, Fahadh Faasil, Dulquer Salmaan, Nazriya Nazim or Parvathy, settle down and work your way through this great list.
1. Take Off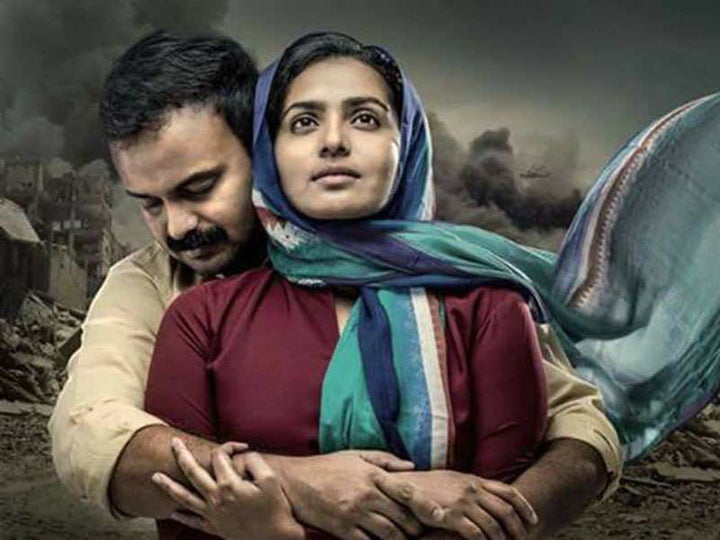 This award-winning film, inspired by real events, traces the rescue efforts involved in bringing back a group of 19 Malayali nurses held hostage in Iraq's Tikrit by the ISIS. The film is a treat for fans of actress Parvathy, who won her second Kerala State Film Award for this film. Take Off is also a more realistic alternative to the hyper-drama of Tiger Zinda Hai. (Pro-tip: Don't watch the trailer. It ruins everything.)
2. Kammattipadam
This film delves into how Kochi became the glossy-on-the-surface city it is now, on the back of land snatched from the Dalit community in the marshy lands of Kammattipadam. While the story is told from the viewpoint of Dulquer Salmaan's character, the standout performances are by Vinayakan and Manikandan R Achari. Director Rajeev Ravi shows you Kochi as you have never seen it before.
3. Ustad Hotel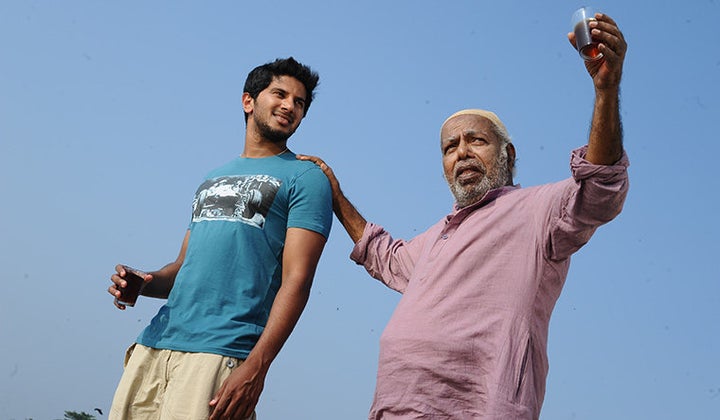 Sit down with a cup of suleimani and watch the film that turned baby-faced Dulquer Salmaan into a hero, with the added bonus of drooling over some Malabari cuisine. The feel-good film is a must watch for Dulquer fans and for those who couldn't get enough of him with Nithya Menen in OK Kanmani. Also, move over 'Rowdy Baby', 'Appangalembadum' will be your earworm after this.
4. Premam
The "new generation" filmmakers of Malayalam cinema grew up in the '90s and 2000s, and love taking their viewers back to those times. With its frizzy-haired heroines, boys discovering love and masculinity, Onam celebrations in colleges, and young people's slang, Premam is a nostalgia fest for that generation, one that runs on Nivin Pauly's charm (and the wonderfully natural Sai Pallavi). Thattathin Marayathu may have turned Pauly into a hero, but Premam established him as a bankable star.
5. Bangalore Days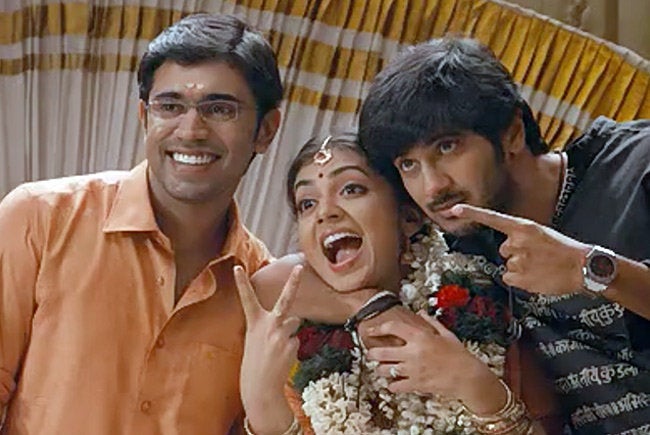 A coming-of-age film about three cousins who move to that big city adored by Malayalis for work, love and rebellion. Director Anjali Menon's story of urban Malayali youth is more complex and less judgemental than earlier movies in the same vein. It has good performances by Nazriya Nazim, Nivin Pauly and Dulquer Salmaan, who share great chemistry. Bangalore Days was so popular it was remade in Tamil.
6. Thondimuthalum Driksakshiyum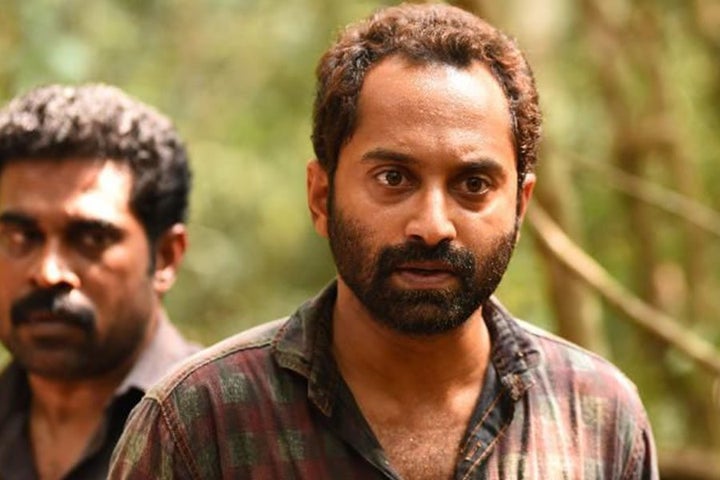 A cash-strapped married couple is determined to retrieve a gold chain snatched from them while travelling on a bus. The problem is, the culprit seems to have swallowed it. With the help of their co-passengers, they catch the suspect and take him to the police station. After Maheshinte Prathikaram, Director Dileesh Pothan delivers yet again with this comedy drama starring frequent collaborator Fahadh Faasil (who is superb as the slippery thief who forces our loyalties to shift over and over again), Suraj Venjaramoodu and Nimisha Sajayan.
7. Koode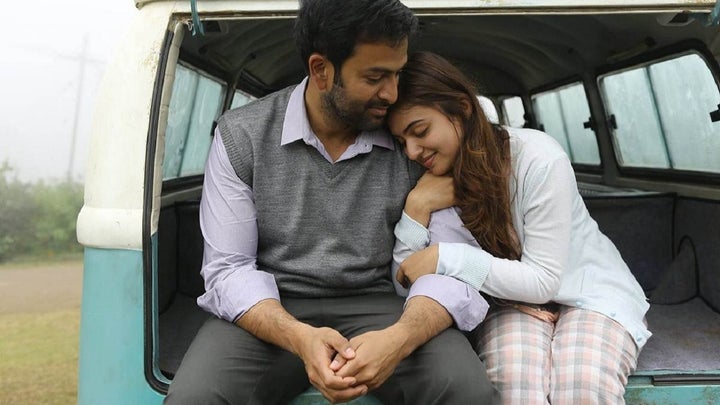 Joshua (Prithivaraj) returns to his home in Kodaikanal after several years to deal with a family tragedy. As he rebuilds his relationships with sister Jenny (Nazriya) and childhood friend Sophie (Parvathy), they discover painful, yet rewarding ways to heal wounds from their past. Anjali Menon's film focuses on the emotional journey of the vulnerable male character, a far cry from the hyper-masculinity that has been made the norm by Malayalam superstars like Mohanlal and Mammootty.
8. Sandesham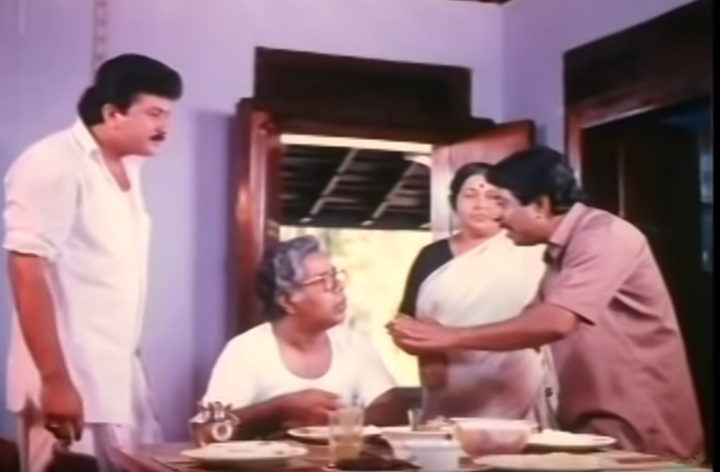 "Polandine patti nee oru aksharam mindaruthu." Say this iconic dialogue out loud and you could pick a Malayali out of any crowd. This political comedy drama is a great introduction to Sreenivasan's particular brand of dry wit and humour. Sandesham is about two politician brothers on opposite sides of the ideological spectrum whose ambitions and petty fights drive a wedge through their family. In typical Sathyan Anthikkad style, there is a moral lesson at the end. The film is a great example of Malayalam satire at its best.
9. Ohm Shanthi Oshana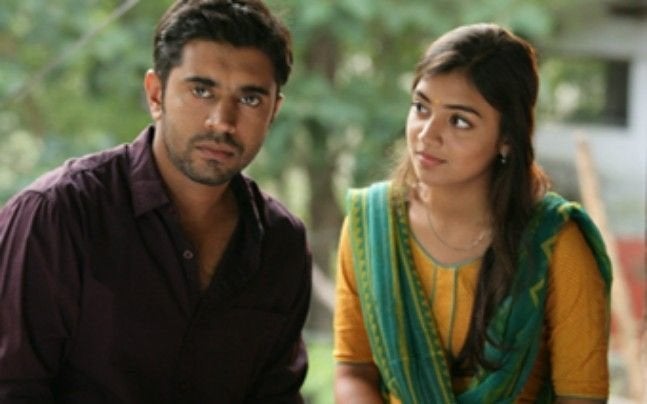 Nazriya Nazim's Pooja is a young girl determined that she will decide who she marries. But when she falls in love with a serious, socially active young man (a dishy Nivin Pauly), she finds that there are many hurdles before the happy ending. This funny rom-com is worth watching and rewatching.
10. Kilukkam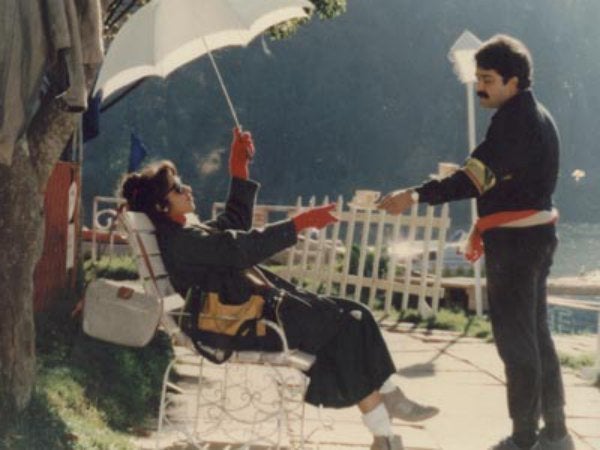 Kilukkam is a cult comedy classic that you just shouldn't miss. The film has great performances by Revathy, an eccentric tourist with a secret agenda, and the comedic pair of Mohanlal and Jagathy Sreekumar. The scenes with Thilakan and Innocent are some of the funniest in Malayalam cinema.
11. Classmates
This is a thriller in the guise of a college romance. Secrets and past resentments are picked apart when a group of people who studied together attend a reunion in memory of their deceased classmate.

12. Manichithrathazhu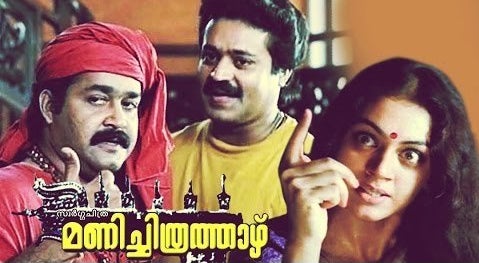 More than 25 years since its release, Manichithrathazhu remains a well-made, entertaining thriller. A young couple sets up temporary home in a mansion believed to be haunted by the spirit of a dancer murdered by a powerful man who lusted after her. Shobhana won a National Award for her performance as a woman possessed by the bloodthirsty danseuse's spirit. The film also stars Mohanlal and Suresh Gopi in lead roles.
13. Oru CBI Diary Kuruppu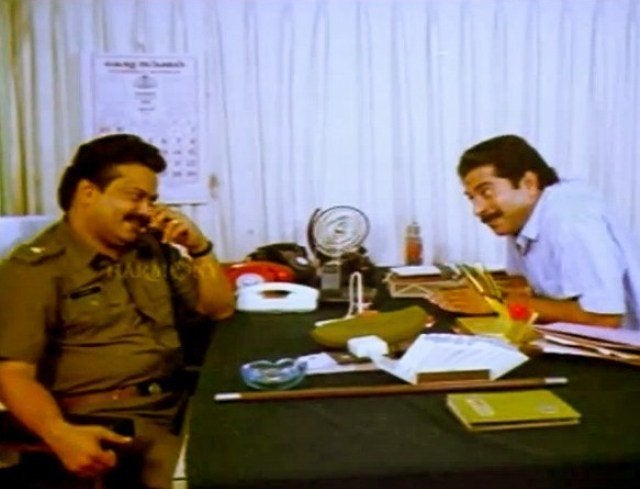 This movie began the Malayali fascination with the CBI. Mammootty plays Sethurama Iyer, an upright CBI officer who is called in to investigate a murder that has some powerful people very interested. This is the first in a series of popular murder mystery films.
The following films have no subtitles but are definitely worth the watch, if you understand Malayalam or can get a Malayali friend to translate as you watch.
14. Akkare Akkare Akkare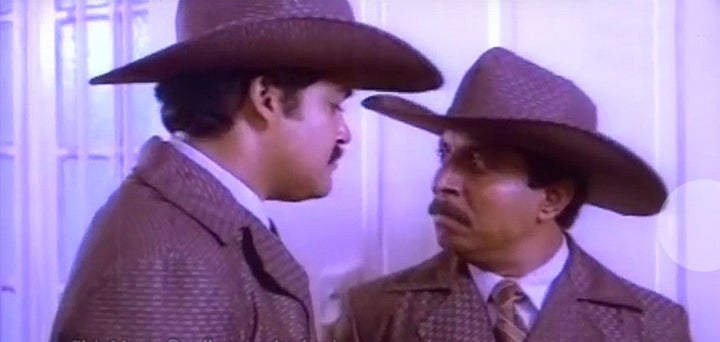 Meet Dasan and Vijayan, two bickering friends caught in a comedy of errors while trying to do their jobs as CID officers. Mohanlal-Sreenivasan films are a genre in themselves and the 80s and early 90s were replete with these social comedies. Akkare Akkare Akkare is good introduction to their comedic collaborations. The film has a prequel in Nadodikaatu and a sequel, Pattana Praveshnam.
15. Njandukalude Naattil Oridavela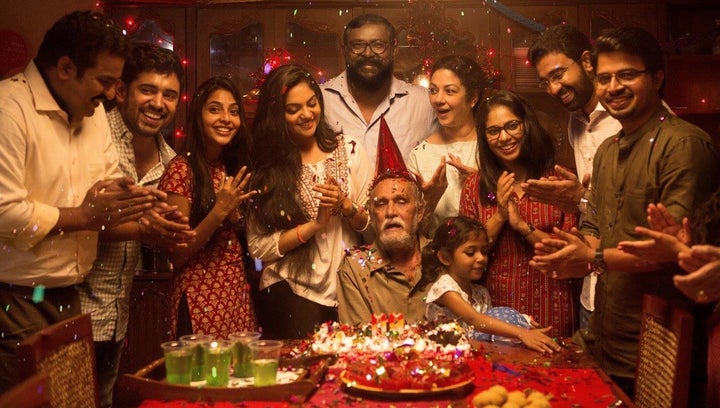 In this comedy drama, a middle-aged couple struggles to break the news of the mother's cancer diagnosis to their family. As the treatment progresses, the family must deal with the effects of the disease, unwanted advice from friends and relatives, and their own idiosyncrasies. Surprisingly, for a film about cancer, it'll make you laugh more than cry. This feel-good movie about a dysfunctional family has a great ensemble cast led by Lal and Shanthi Krishna.
16. Yodha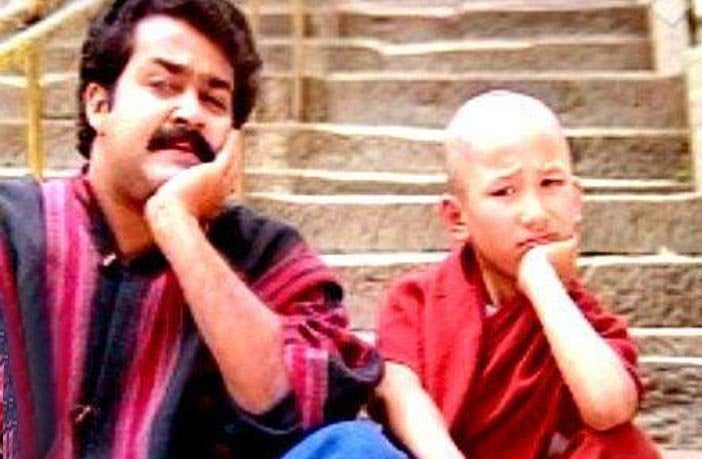 This is the endearing tale of "Unnikuttan" and "Akkusotu". Ashokan (Mohanlal), a young man in Kerala, finds that his destiny is linked to the young Lama of a Buddhist monastery in Nepal. A palm reader's prophecy lands Ashokan on the streets of Kathmandu with the child monk who is on the run from a group trying to kill him. Throw in some kung fu, dark magic, family drama and Jagathy Sreekumar's antics – and you have a fun entertainer on your hands.
17. Ennu Ninte Moideen
This is a tragic love story based on the lives of Moideen and Kanchanamala, a Muslim man and Hindu woman who fell in love in the '60s in Kozhikode's Mukkam village. The two fight family and social taboos to try and be with each other. The film takes you back decades with stellar performances by the cast, notably Parvathy.