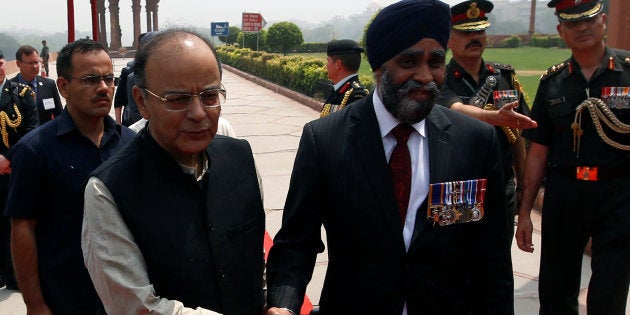 India has objected to Ontario State Assembly labelling the 1984 Anti-Sikh riots as "genocide".
Defence Minister Arun Jaitley told his Canadian counterpart Harjit Singh Sajjan on Tuesday that the resolution was "unreal" and "exaggerated," top defence ministry sources told HuffPost India.
A former solider with the Canadian Armed Forces, Sajjan is on a seven day visit to India and is set to see his village in Hoshiarpur, Punjab.
Earlier, this month the Ontario Assembly had passed a resolution terming the 1984-Anti-Sikh riots as genocide. Over 3,000 Sikhs were butchered across the country after the then Prime Minister of India Indira Gandhi was assassinated by her Sikh bodyguards. The assassination was a fall-out of "Operation Blue Star", where Indian troops entered the Amritsar based Golden Temple — the holiest shrine in Sikh religion — to dislodge terrorists holed-up inside the temple.
The resolution terming the 1984-Anti-Sikh riot as genocide was passed after Harinder Malhi, a member provincial assembly, moved a private member's resolution terming the riots as genocide. Malhi belongs to the Liberal Party, which is led by the Canadian Prime Minister Justin Trudeau.
Jaitely also conveyed India's concern over the resolution to Sajjan. Earlier. The Ministry External Affairs had protested to Ottawa after the Ontario assembly passed the resolution terming the riots as "genocide."
Sajjan is understood to have distanced the Canadian federal government from the resolution. Sources said that Sajjan clarified that the resolution of the Ontario assembly did not reflect the official stand of Canada.
Jaitley and Sajjan also held delegation-level talks, where both sides discussed avenues to increase defence co-operation between the two countries. Canada doesn't produce weapons platforms but critical sub-systems and components which are used in weapon platforms manufactured in the US and Europe.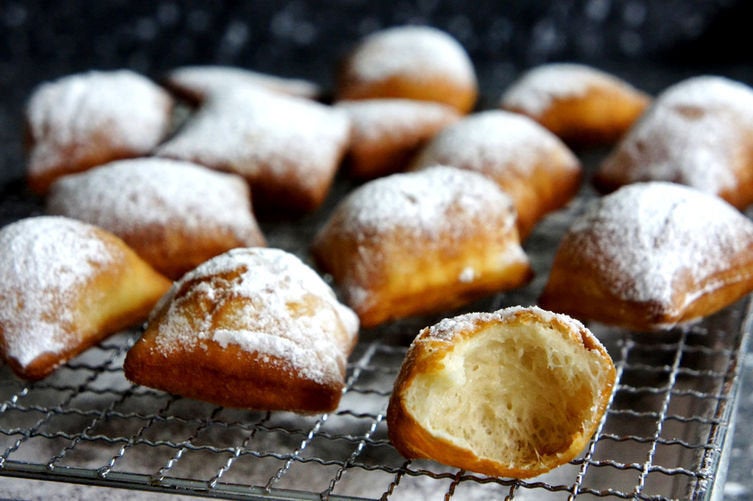 17 Fatty Foods To Eat On Fat Tuesday
Popular in the Community