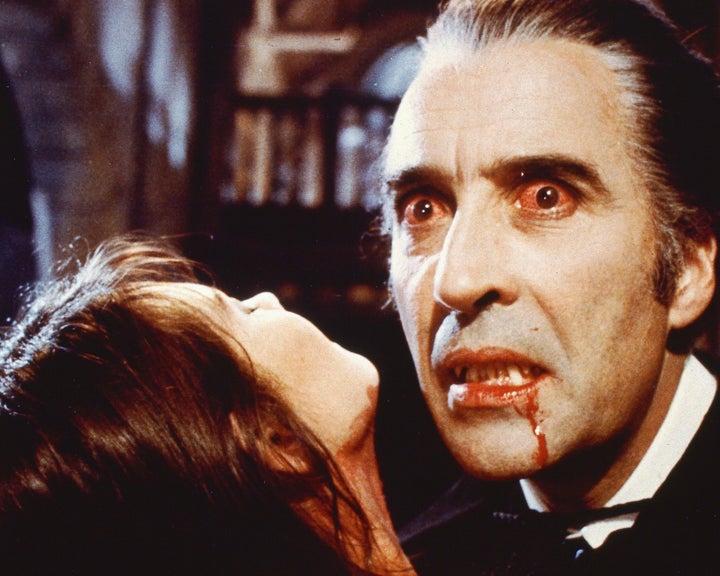 Here's a fact that comes with an unintended pun: vampire literature refuses to die. This is pertinent, given that 2019 marks exactly 200 years since the now familiar blood-sucking character first appeared in a short work of fiction by English writer John Polidori. There will come a time when Polidori's own colourful story gets more attention, but even the bare bones of how his undead creation came into being are fascinating.
Apparently, Polidori was Lord Byron's personal physician at the time the novel was written. He was 19, and employed by Byron to accompany him around Europe, after the poet fled London to avoid debts and scandal. Polidori was allegedly being paid by Byron's publisher to keep an account of what his employer was doing, and the two men were joined by Mary and Percy Bysshe Shelley at a mansion called Villa Diodati, near Lake Geneva in Switzerland. The wet and cold days encouraged the group to amuse themselves by devising fantastical stories, an exercise that spawned Frankenstein and The Vampyre. Among other interesting things to consider are the similarities between Polidori's villain Lord Ruthven and Byron, hints of plagiarism that followed the publication of his book, and rumours of suicide after Polidari passed away at the age of 25. There's a great screenplay here, waiting to be written.
Putting aside Polidori's story, though, his vampire was followed by writers who had more success, although 78 years would pass before Bram Stoker introduced Count Dracula, inspiring generations of writers, artists, playwrights and filmmakers in the process.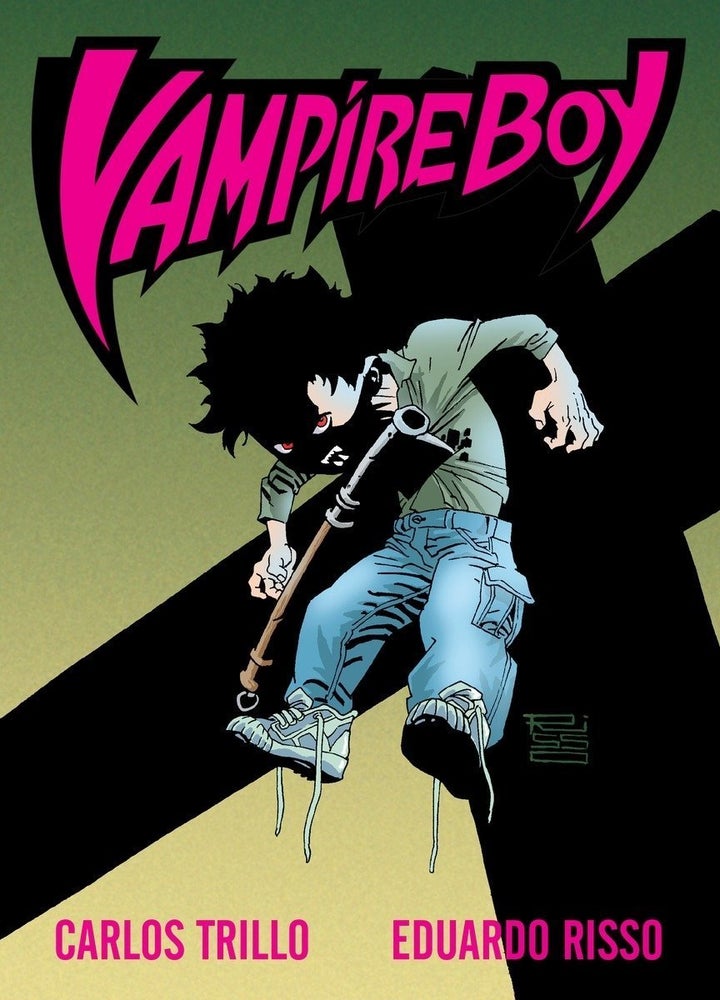 The vampire has been a particularly pervasive figure in comics, which is understandable given how well the medium lends itself to gore, images of half-open coffins and the contrast between white fangs and red blood. Unfortunately, much of what appears in this format—be it comic strips, books, graphic novels or manga—is tiresome, an endless and derivative mass of pulp with titles that include variations of the words Crypt, Dracula or Nosferatu.
There have been decent efforts in our time, from The New Deadwardians by Dan Abnett and I.N.J. Culbard (2012) and Scott Snyder and Rafael Albuquerque's American Vampire (2013-2016) to Howard Chaykin and David Tischman's Bite Club Series (2004-2006) and Carlos Trillo and Eduardo Risso's Vampire Boy (2003). There was even a surprisingly successful Batman & Dracula trilogy published by DC Comics in the 1990s, but genuinely great additions to the genre have been few and far between.
A few recently published titles do better. The first one that caught my eye was Mammon by Michael Hague, inspired by Stoker's novel but driven to distraction by an undeniably talented artist who isn't sure about what he wants to accomplish. Set in London in the 1920s, it features a writer named Jonathan Meeks who seeks immortality and the truth about vampires because the story of Dracula plays heavily on his mind. When he receives a letter from someone called Mammon—an interesting name that has historically personified many things from greed and wealth to Satan and an assortment of Gods—promising answers as well as immortality, he submits and is taken down a path that spans history, geography and time. Things do not end well for him.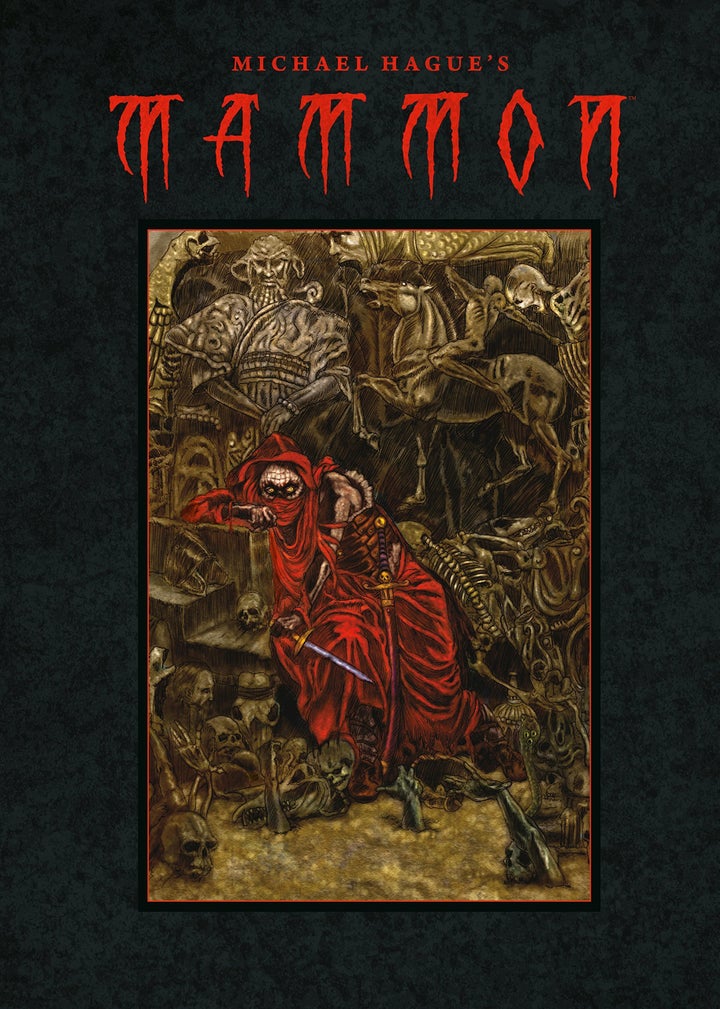 This is a book where the means outshine the end, dripping with gorgeously detailed panels of lush colour and intricate art. It does leave a reader with more questions than answers, with some characters missing backstories and other developments that don't really fit seamlessly into the overall narrative. What Hague does rather well is rewrite vampire lore while channeling influences from Dante, Lovecraft and Stoker to create something unique. It's not the writing that saves it, but the visuals, starting with familiar Carpathian haunts and ending in a horrific world outside our own.
Mammon represents a significant departure for Hague, who has long been lauded for his illustrated classics such as The Hobbit, The Wizard of Oz and The Wind in the Willows. That love of storytelling informs his horror debut, where the art more fully embraces his professed influences like Japanese printmakers Hiroshige and Hokusai and English illustrator Arthur Rackham. It doesn't always fit into our expectations of how a tale about vampires should work, but that is what makes it an intriguing addition to a genre overstuffed by predictable victims and one-dimensional protagonists.
"There have been a number of attempts at understanding why vampires continue to stay in fashion long after ghostly monks and doppelgängers have lost their appeal"
Another interesting title isn't exactly new—it has been out of print for a quarter of a century. Bram Stoker's Dracula is a graphic novel by artist Mike Mignola, adapted by Roy Thomas. It is based on the 1992 movie by Francis Ford Coppola and first appeared just before Mignola published his more popular creation, Hellboy, in 1994. The new edition is a stark black-and-white version of what was originally a full-colour work by Mark Chiarello, but this makes it more compelling because it throws the underlying narrative into focus.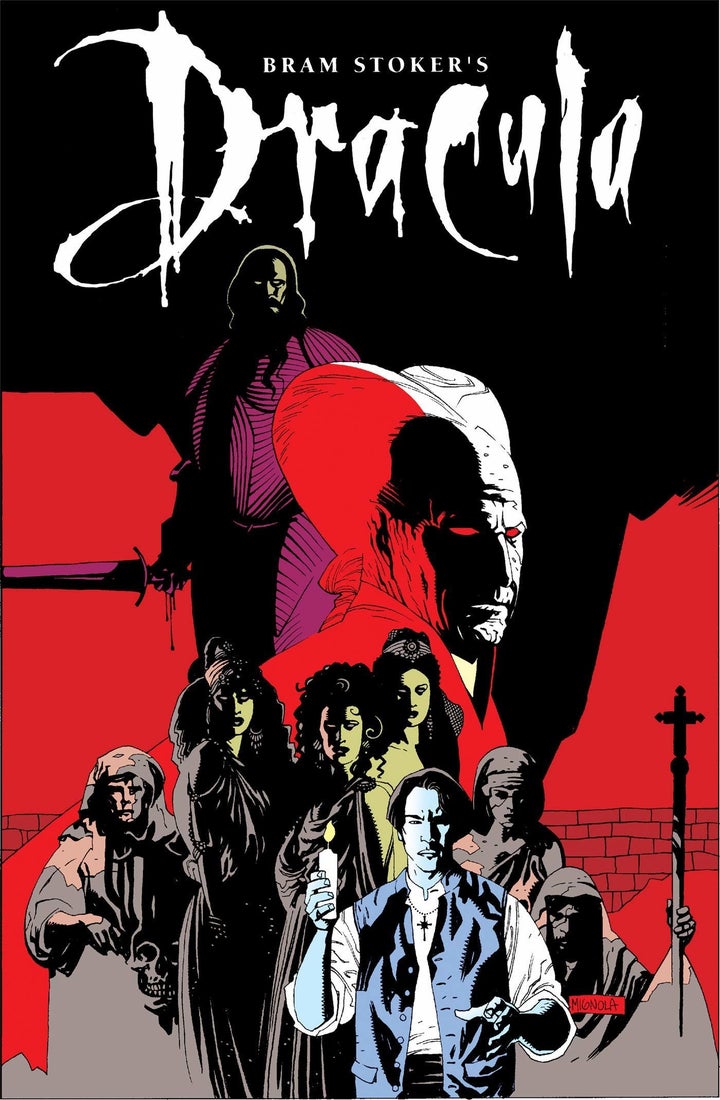 Everyone knows the plot about bloodthirsty Vlad Dracula's crusade against the Turks, his denunciation of the church and transformation into a Count who needs to dispense with Jonathan Harker in order to take his fiancé Mina. The film itself drifted substantially from Stoker's novel, and Mignola's adaptation is a taut 120-page condensation of that screenplay. This isn't to say it doesn't suffer from comparisons, which are inevitable when one considers the long shadow cast by Coppola, but the advantage of an illustrated adaptation is it allows one to savour moments that otherwise fail to resonate between jump cuts or overdubs.
There have been a number of attempts at understanding why vampires continue to stay in fashion long after ghostly monks and doppelgängers have lost their appeal. Some psychologists believe attributes like immortality, formidability and a love of nocturnal hours make them endearing to women as exaggerated versions of what they like real men to be like. Other theories focus on how vampires represent the concept of the outsider, pander to our oral fixation or appeal to our hero worship of power and fearlessness. One can isolate all kinds of other elements, from immortality to the notion of anonymity or the ability to disappear without a trace, which may make them attractive, but what is indubitable is the appeal they have across gender, age and culture.
"Polidori and Stoker must have hoped for quick success, but the creation and perpetuation of a genre that would remain popular two centuries later would have seemed preposterous"
This also explains why an upcoming reboot of Buffy The Vampire Slayer is being awaited eagerly in some circles. The ubiquitous Joss Whedon creation began as a comic, morphed into an annoying but popular TV show, then spun off into a film, a bunch of awful comics and a number of video games. Apparently, licences for the property have moved to another publishing house, making it possible for one to hope for a better version from writer Jordie Bellaire and artist Dan Mora. It is being referred to as 'Buffy for a new generation', which may be dismissed as a description any paint-by-numbers marketing department could create, but indicates that it is unlikely that the popularity of vampire literature will fade anytime soon.
It's hard to imagine whether or not Polidori and Stoker had an inkling of how popular their titillating creation would be. They must have hoped for quick success, but the creation and perpetuation of a genre that would remain popular two centuries later would have seemed preposterous. And yet, here we are.