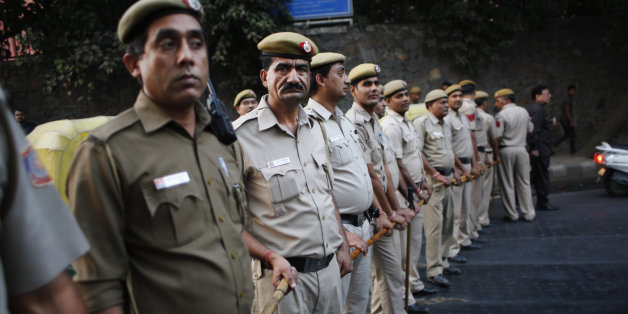 On Saturday morning, as investigators from the Delhi Police scrambled to crack the case, they stumbled upon an unexpected hurdle—what is Uber and where is the company located?
"We found no records online," said Madhur Verma, deputy commissioner of police of north Delhi where the case has been registered. "It was a totally clueless situation." The cops searched online for a Delhi address for the San Francisco-headquartered company and couldn't find one.
It was already the dead of night when the police received the complaint—around 1.30 am—and the survivor was traumatised and needed medical attention. "It was frustrating because there was no information available on where they (Uber) were based out of," said a senior police officer investigating the case.
And then, Delhi Police decided to end their web search and step out on to the streets. They downloaded the Uber app and created a Paytm account to be able to pay—Uber in India accepts payments only through the third-party Paytm wallet.
Using the Paytm wallet app, they paid for a Uber cab and caught hold of the driver who was assigned to them. "We asked the driver to take us to the Uber office," said Verma, explaining how the police team finally found the Gurgaon office of the company.
09/12/2014 18:25 IST
Uber Cab Driver Had Two Previous Rape Cases, Is a Compulsive Sex Offender
Haidar Naqvi for the Hindustan Times:
"An Uber cab driver accused of raping a young executive in Delhi was involved in not one but two previous rape cases , including one in Mainpuri district in Uttar Pradesh in 2013 for which he was arrested but released on bail six months later."
"He is a compulsive sex offender. You won't find a single household in the village whose woman he hadn't teased or molested. I know no less than 26-27 cases that never reached police," said Kushun Singh, a farmer.
09/12/2014 11:23 IST
Uber, Ola, TaxiForSure banned in Delhi until they get licence; Other states may follow suit
Via Economic Times:
"Late on Monday, the Delhi Transport Department issued a public notice saying only Mega Cabs, Meru Cabs, Easy Cabs, Chanson, Yo Cabs and Air Cabs were licensed to operate radio taxis and all other taxi services are illegal till licensed. This would mean other Ubertype app-based taxi services such as OlaCabs and TaxiForSure also stand banned from operating in the national capital region."
08/12/2014 14:44 IST
Twitter Reaction Roundup #2: #Uber #Delhi #Rape
Though I don't use Meru, it's worth noting their safety policies over Uber's (which are none). pic.twitter.com/0TIbM01pof

— Rohin Dharmakumar (@r0h1n) December 8, 2014
Arrogant, bullying, new-age lean, mean tech behmoth vs arrogant, reactionary, stone-age clueless bureaucratic behemoth. Uber vs GoI

— Abhi 2.0 (@abhi2point0) December 8, 2014
Uber is banned in Delhi? I think right now Uber needs a smart PR guy, someone bright, someone like, I don't know, Suhel Seth maybe?

— MrMrRajneesh (@MrMrRajneesh) December 8, 2014
Dear @travisk, Since you & your team missed the driver guidelines already there. Here you go. pic.twitter.com/ILTMWD3iLv http://t.co/cEyP4OKH4a

— Sarvatra-gam 54 (@sarvatragam) December 8, 2014
By that logic govt should ban DTC buses, Mumbai local trains, and all public transport across Indian cities..@Uber #delhi #ban @PMOIndia

— samidha sharma (@samidhas) December 8, 2014
What a knee jerk reaction to ban @uber in delhi, really is that the best way of dealing withh things?

— samidha sharma (@samidhas) December 8, 2014
Now Uber gets to play victim. Congratulations to the government on worsening an already terrible situation.

— Overrated Outcast (@over_rated) December 8, 2014
08/12/2014 14:17 IST
Delhi Government Bans Uber
Via Economic Times: The Delhi Government has acted after the rape incident involving a 25-year-old woman in Delhi and has issued an order on Monday banning the services of Uber India in Delhi, saying it is misleading customers. This means any taxi plying in Delhi using Uber's services can now attract fines and even be impounded.
Delhi govt bans with immediate effect all operations by private cab service Uber in the city following the alleged rape incident (PTI)

— TIMES NOW (@timesnow) December 8, 2014
08/12/2014 13:37 IST
100 AAP Supporters Over Protests Outside Home Minister's Office
India Today Reports: 100 AAP supporters, including four former party MLAs, were detained on Monday for staging a protest outside Home Minister Rajnath Singh's official residence in New Delhi over inaction against the Uber cab company.
08/12/2014 13:04 IST
Uber CEO Makes A Statement, Promises To Establish Clear Background Checks
"What happened over the weekend in New Delhi is horrific. Our entire team's hearts go out to the victim of this despicable crime. We will do everything, I repeat, everything to help bring this perpetrator to justice and to support the victim and her family in her recovery.
We will work with the government to establish clear background checks currently absent in their commercial transportation licensing programs. We will also partner closely with the groups who are leading the way on women's safety here in New Delhi and around the country and invest in technology advances to help make New Delhi a safer city for women."
- Travis Kalanick, Uber CEO
08/12/2014 12:17 IST
Shocking Stat: 93 Women Raped In India Every Day
A story published in TOI earlier this year reports:
"According to NCRB data, there is a gradual increase in the number of rapes reported in India - from 24,923 in 2012 to 33,707 in 2013."
Calling all HuffPost superfans!
Sign up for membership to become a founding member and help shape HuffPost's next chapter