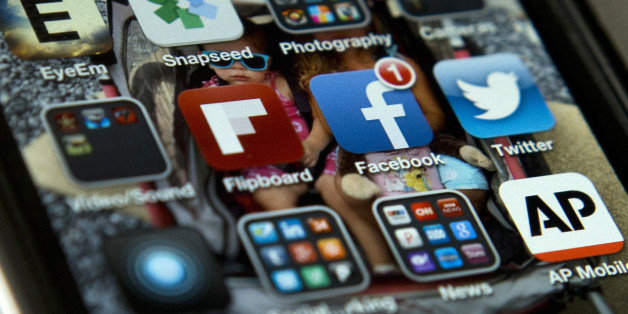 In what is being termed as a historic judgement, the Supreme Court on Tuesday struck down the controversial Section 66A of the Information Technology Act, declaring it "unconstitutional".
The section, which was often misused to arrest ordinary citizens for liking, commenting, tweeting or sharing "controversial" information, was passed without discussion in Parliament by the UPA government in 2008.
Famously, the first PIL on the issue was filed in 2012 by a law student Shreya Singhal, who sought amendment in Section 66A of the Act, after two girls — Shaheen Dhada and Rinu Shrinivasan — were arrested in Palghar in Thane district. Their "crime" was that one of the girls had posted a comment against the shutdown in Mumbai following Shiv Sena leader Bal Thackeray's death and the other 'liked' it.
The Supreme Court, however, refused to strike down two other provisions of the IT Act that allow blocking of websites.
The social media was understandably abuzz with jubilation and comments on this historic judgement. Here are some of interesting tweets:
SC strikes down #Sec66A of IT Act.
Long Live Free Speech. Long live democracy!
Thank you all who fought for this. #NoSec66A

— Raheel Khursheed (@Raheelk) March 24, 2015
Seriously, did we just #No66A? That is possibly the best news since... I don't know, best news.

— samit basu (@samitbasu) March 24, 2015
Amazing how grateful we feel when speech freedom is upheld, no? Congratulations to all the superlawyers. Now, about 377... #No66A

— samit basu (@samitbasu) March 24, 2015
Woohoo! #No66A pic.twitter.com/w5GUYvqbyG

— Vijayeta (@SacredInsanity) March 24, 2015
I could weep right now. I might even be already #No66A

— Rohan (@mojorojo) March 24, 2015
Some felt individuals need a digital leash..sorry ...#Sec66A struck down & constitutional order restored ..now defenders of #FOE will emerge

— Samir Saran (@samirsaran) March 24, 2015
Now we can go back to tweeting stuff which we already tweet #Sec66A

— Nei-Ha (@NotSoDrunkGoan) March 24, 2015
When you realise that although #Sec66A has been struck down, your website can still be blocked - pic.twitter.com/ioAKKe7Q5w

— Lavanya (@lavsmohan) March 24, 2015
Guaranteed question for UPSC civil services general studies paper: #Sec66A and fundamental rights: how SC is the ultimate guardian of rights

— Pankaj Anand (@anandpankaj) March 24, 2015
SC has upheld citizens' right of freedom of speech & expression: Shreya Singhal, Petitioner #Sec66A pic.twitter.com/dMqN6ChtNw

— ANI (@ANI_news) March 24, 2015
SC on Govt's assurance that #Sec66A won't be abused: "Govt come n go but sec 66A will remain forever." SC is indeed guardian of our rights!

— Dr. Munish Raizada (@DrMunishRaizada) March 24, 2015
Great - SC struck down #Sec66A of the IT Act. Exceptions to provisions are Hate Speech, Incitement of violence, defamation/slander.

— Arvind Gupta (@buzzindelhi) March 24, 2015
Number of U-turns we will all see today,would make our everyday professional contortionists look decidedly amateurish #Sec66A #Section66A

— Anil Pillai (@apindia) March 24, 2015
Congratulations all. Now, There will be No #Sec66A But we should use our #FreedomOfSpeech very carefully & With proper responsibility.

— Niraj shaha (@nirajshh) March 24, 2015
Thanks to Supreme Court to strikes down #Sec66A Main Abb Kisi Ki Bhi Kahkar Le Sakta Hoon.

— Kamaal R Khan-KRK (@kamaalrkhan) March 24, 2015
But yes great achievement. It's nice to know someone cares about our fundamental rights. #No66A #ThankYouSC

— Blueberry (@whiskey_eyed) March 24, 2015
We won.

— Nikhil Pahwa (@nixxin) March 24, 2015
(With inputs from PTI)
Also read: Supreme Court Strikes Down Section 66A Of IT Act
Like Us On Facebook |

Follow Us On Twitter |

Contact HuffPost India
Calling all HuffPost superfans!
Sign up for membership to become a founding member and help shape HuffPost's next chapter