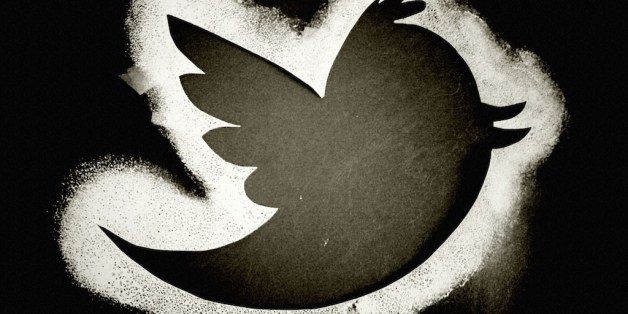 NEW DELHI — Every woman who has been at the receiving end of an onslaught of viciously sexist trolling on Twitter will silently raise a toast to Swati Chaturvedi today. The Delhi-based journalist has filed a police complaint against an anonymous Twitter account that had unleashed a malicious campaign against her. The account changed it's handle twice after the complaint. Besides, a number of copy-cat accounts that typically append the name Lutyens--the architect of the colonial capital--and used to trade in all manner of malicious Delhi gossip, wilfully ruining reputations, have all gone silent.
It all began the day the Supreme Court struck down a law that gave authorities unbridled powers to jail people for offensive online posts.
Section 66A of the Information and Technology (IT) Act was repealed after its misuse in numerous cases had sparked off protests. But the cowards behind some of these accounts, evidently with limited understanding of the law, saw this as a license to malign people online. In fact one of the arguments in favour of scrapping 66A was that for crimes such as slander and defamation, existing laws would suffice online.
One such handle, @LutyensInsider, made allegations against Chaturvedi that were abusive and libellous, saying she was stalking a senior political figure. Chaturvedi said initially she only laughed at the "ridiculous" allegations.
"This abuse started the day section 66A was repealed. This anon handle came up with this ridiculous and complete slander that I'm stalking an SPG protectee. Because I am a woman...let's see... how do you attack me? You can't attack me profesionally, so you go after my character," she told Huffpost India over the phone.
"He had a huge following, this such garbage. I could not believe that complete lemmings can believe this -- people were tweeting, retweeting, it kept escalating. As a journalist you deal with facts and not with insane sexist slander. There's a process we follow on Twitter -- we reply, we LOL, we ROFL and then we block. I am sick and tired of how journalists are being abused these days," she said.
Meanwhile the handle and its followers upped the attack on Chaturvedi, who tweets from the handle @bainjal.
"My editor met Rahul Gandhi recently. Asked about if what I revealed about @bainjal was true. Rahul laughed and said 'that woman was psycho!'" read one tweet of @LutyensInsider, which in a subsequent tweet called her a nymphomaniac.
Finally something snapped.
"I was up all night after that tweet. This @LutyensInsider handle kept escalating. You are calling me a 'nyphomaniac' on what basis? This is sexual harassment of the worst order."
She finally pressed charges against the handle at the Vasant Vihar police station near her place of residence.
Soon after, @LutyensInsider changed its handle to @gregoryzackim and then to @gzackim and deleted old tweets.
"This campaign of sexual harassment, defamation and character assassination is now crossing all limits," she wrote in her complaint, adding that @LutyensInsider "has been posting defamatory, sexually explicit tweets about me and Mr Rahul Gandhi."
"We have registered a case of stalking under Section 354 (D) of the Indian Penal Code. Further investigations are underway," the Hindu newspaper quoted a police officer as saying.
"Police is cracking down on him, the IT cell will find his identity, I am going to be deposing before a magistrate, I have written back to Twitter Support, I want this man behind bars," said Chaturvedi, who started her career at the Statesman newspaper and was its first woman chief reporter. In her 20 years in the media she's worked at the investigative bureau of the Indian Express and hosted her own television show.
Chaturvedi said she did not know the gender of the person handling @LutyensInsider.
"As far as I am concerned, I will not take it anymore. I am going to make sure I'm going to take legal action."
Chaturvedi said a part of the bullying she faced on Twitter also came from accounts that belonged to women, particularly those with divergent political views.
"These people need to understand that we will not lie back and take it. Police has taken it very seriously. I am overwhelmed by the support I've got."
Interestingly, a host of other gossip handles such as @LutyensSpice, @LutyensMasala and @RealLutyens remained silent on Thursday in the face of the outpouring of support for Chaturvedi. Women have repeatedly faced threats on social media platforms for expressing opinions, which are often linked to political affiliations -- real or imagined.
@bainjal @Support Taking inspiration from you, reported a few abusers to Twitter today. Otherwise was thinking of ignoring them. @Raheelk

— meena karnik (@meenakarnik) June 11, 2015
Attagirl @bainjal ! You hunted the devil down... https://t.co/RNWmQVd7o7

— Sagarika Ghose (@sagarikaghose) June 10, 2015
Good for you! We need to weed out the vermin! https://t.co/y4yU0x4kgQ

— Seema Goswami (@seemagoswami) June 10, 2015
Meanwhile, Chaturvedi has good advice for other women facing abuse on Twitter.
"Police said they were glad I waited before reporting the handle because now there's a history built up. The first step is to report the abuse on Twitter and wait for feedback. Print out screenshots of abusive tweets, go to any police station, I went to one nearest to where I live, and file an FIR, a written complaint," she said.
'Have not asked for police protection'
"I got lots of direct messages on Twitter asking me if I have got threat calls. 'If the guy is so nasty on the net think of what he's going to be in real life,' I was asked. My family was also very concerned. But what about us? I am going to hunt him down. I haven't asked for police protection."
Like Us On Facebook |

Follow Us On Twitter |

Contact HuffPost India
Calling all HuffPost superfans!
Sign up for membership to become a founding member and help shape HuffPost's next chapter