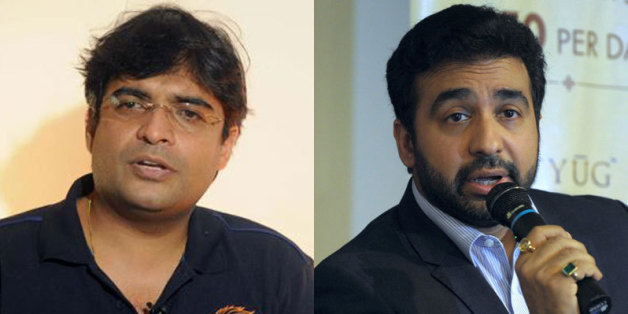 NEW DELHI -- In a verdict that will go a long way in cleaning up a game mired in betting scandals, a panel appointed by the Supreme Court of India on Tuesday proposed that two major cricket teams in the cash-rich Indian Premier League be suspended for two years. Two individuals, one of them a part owner and another a relative of the owners, have been banned for life from any activities related to the sport for illegal betting and bringing "disrepute to the game".
The three-member committee headed by former Chief Justice of India, R M Lodha, handed Gurunath Meiyappan, the public face of the Chennai Super Kings (CSK), and Raj Kundra, the co-owner of the Rajasthan Royals, a life ban from taking part in any cricket matches organised by the Board of Control for Cricket in India (BCCI).
Both officials were suspended for five years from any cricket-related activities, Lodha said while reading out the verdict in a packed news conference.
The panel also scathingly observed that Kundra and Meiyappan have brought the game of cricket, BCCI and IPL into disrepute.
Times Now reported that Kundra is consulting other owners for chalking out the future course of action. The verdict will be binding on BCCI.
Jaipur IPL team can't shrink responsibility by saying Mr. Kundra acted in personal capacity-Justice Lodha pic.twitter.com/kKORkcQuSz

— ANI (@ANI_news) July 14, 2015
"As the face of the team, he (Meiyappan) ought not to have indulged in betting practices," Lodha said going on to add that he "is suspended for life from being involved in any type of cricket matches." Betting is illegal in India, with the exception of horce racing.
"He is declared ineligible for participation in the sports of cricket as explained in the Anti-Corruption Code for a maximum period of five years under Article 2.2.1. He is suspended for life on activities as explained in Article 7.5 under level four, first offence of Article 2.4 of the Code of Conduct. He is suspended for life for being involved in any kind of matches under Section 6, rule 4.2. the above sanctions shall run concurrently and commence from the date of this order," Justice Lodha said.
The betting scandal broke during the 2013 season of the IPL. Former paceman S. Sreesanth and two other Rajasthan cricketers -- Ankeet Chavan and Ajit Chandila -- were arrested on suspicion of taking money to concede a fixed number of runs, according to Reuters. Sreesanth had denied any wrongdoing and was subsequently banned for life.
In February last year, a committee set up by the Supreme Court indicted Meiyappan, who is also the son-in-law of International Cricket Council (ICC) chairman Narayanswamy Srinivasan. Meiyappan was arrested in May of 2014 by Mumbai Police but was released on bail. The panel was set up in January by the court to determine the quantum of punishment in the case.
The verdict comes as a big blow to the two teams. Mahendra Singh Dhoni leads the Chennai team and Steve Smith from Australia captains Rajasthan Royals.
A BBC report stated that the verdict will affect the eight-team league and raise questions about how the BCCI will find replacements to fill the two empty places. Failure to find replacements would lead to loss of revenues, it said.
Nyaay ki jeet huyi hai-Aditya Verma,Petitioner in IPL case on IPL Verdict pic.twitter.com/EGdzGF2lsA

— ANI (@ANI_news) July 14, 2015
BCCI now has to decide what they will do now, only then public will know BCCI cares abt its credibility: Aditya Verma pic.twitter.com/de3goXuNHo

— ANI (@ANI_news) July 14, 2015
Two other franchisees -- India Cements Ltd, owner of CSK, and Jaipur IPL, owner of Rajasthan Royals, were also found guilty.
The committee was asked whether they have contemplated action against IPL COO Sundar Raman, who was also accused of wrongdoing. Justice Lodha said it will be some time before his fate is decided, PTI reported.
"About Sundar Raman, we examined the material about him and we believe it requires further investigation. Vivek Priyadarshi (an IPS officer) has been appointed by the Supreme Court to look into it and he is examining the matter, we are awaiting his report. After that we will decide what will be the action," he said.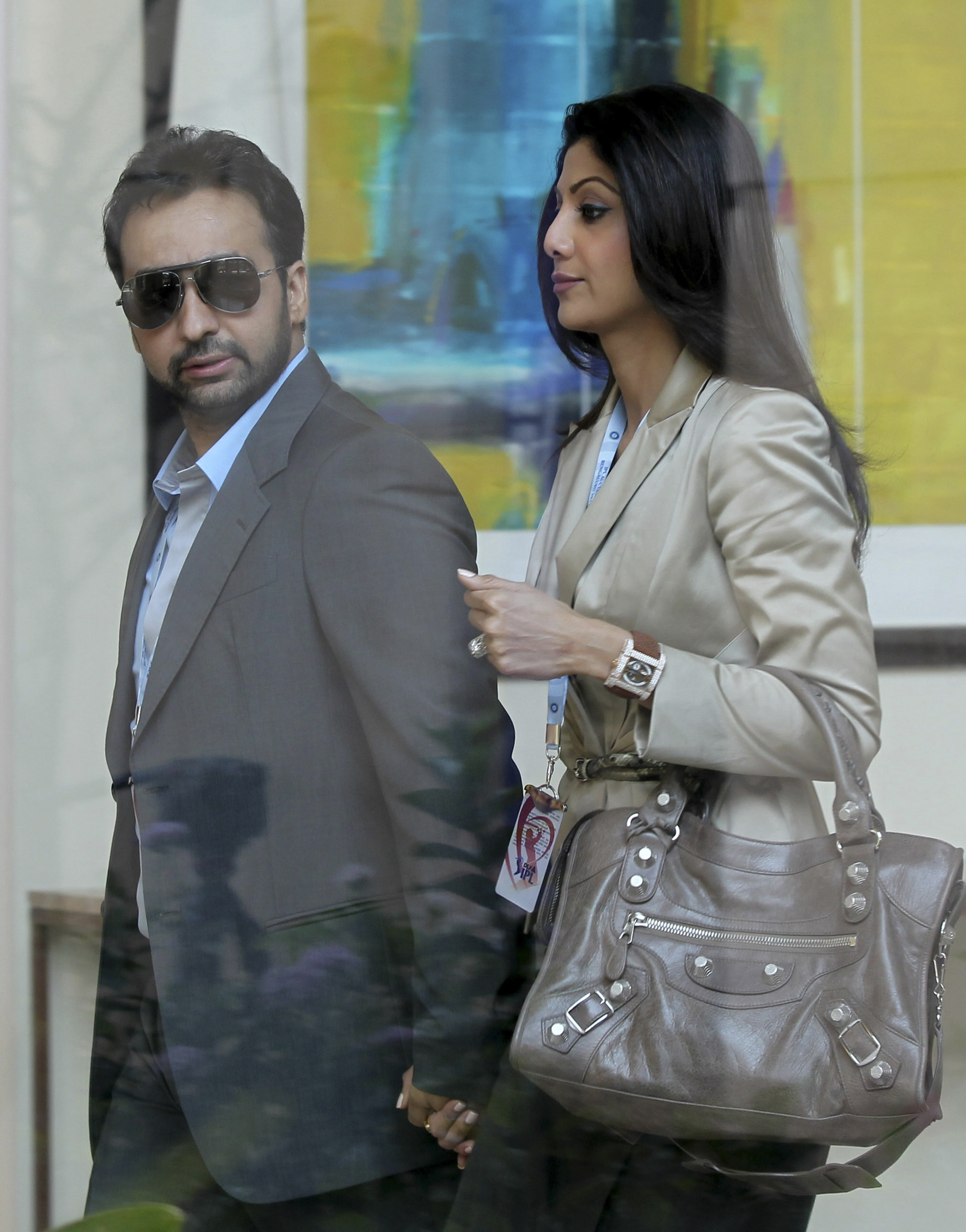 The committee said its observations with respect to the much-talked about conflict of interest in the BCCI would be given after completing interactions with various stakeholders of the game.
"Conflict of interest questions have been raised, once we complete the process of interacting with all the stakeholders, we will take a view on that. That exercise is not complete. This order is confined to determining the quantum of punishment to the two individuals and the franchises," he said.
"We have interacted with 40-45 people, we are yet to meet a few others. Once that is done we will decide what guidelines are to be given. Our idea is to get inputs from all stakeholders. It is not confined to cricket administrators and politicians," he added.
He also refused to comment on the criminal cases pending against the suspended officials, saying, "No aspect touching criminal liability has been decided by us."
What This Means For Future Of CSK And RR
On whether the two franchisees would be allowed to participate in case there is a change in ownership, Justice Lodha that aspect is for the BCCI to decide. "This question was brought to us. But the BCCI has to take a call and whatever the legal course is there, it is available. You must appreciate that we cannot address every aspect of the matter," he said.
Asked whether the committee took a considered view of the impact this ruling will have on the players attached with the two suspended franchises, Justice Lodha said the game is bigger than the individuals.
People will have even more faith in IPL now. Its a just punishment: Justice Mukul Mudgal on #IPLVerdict pic.twitter.com/M9R7ccTBkr

— ANI (@ANI_news) July 14, 2015
"Players will not be attached to a franchisee which has been suspended. We thought that if cricket is bigger than individuals then financial loss to players and franchises is not of significance," he said.
Timeline Of The SC-Backed Panel
The storm triggered by the shocking developments prompted the IPL Governing Council to appoint a three-member probe panel, including two former High Court judges, to investigate the allegations against Meiyappan and Kundra. The panel gave a clean chit to the duo despite the police's firm assertion that they were involved in the scandal.
This was followed by the unrecognised Cricket association of Bihar filing a PIL in the Bombay High Court which ruled that the BCCI's probe panel was constituted illegally and there was disparity in the evidence collected by it.
Thereafter, the Supreme Court issued notices to Srinivasan, BCCI, India Cements and Rajasthan Royals when the Board appealed against Bombay High Court's ruling.
In September that year, the BCCI slapped life bans on Sreesanth and Chavan even as the Board's disciplinary committee continues to hold back a decision on Chandila.
In October, the Supreme Court formed a three-member committee to investigate the scandal afresh within four months. The panel comprises former High Court judge Mukul Mudgal, senior advocate and additional solicitor general L Nageshwar Rao and Assam Cricket Association member Nilay Dutta.
The Mudgal panel concluded that there was evidence of wrongdoing against Meiyappan and Kundra. It went on to give the apex court a sealed envelope which had the names of cricketers and administrators involved in the fraud.
However, the committee ruled that Srinivasan was not involved in either spot-fixing or betting but stated that he knew of an IPL player's involvement and chose to turn a blind eye to it.
Jaipur IPL team can't shrink responsibility by saying Mr. Kundra acted in personal capacity-Justice Lodha pic.twitter.com/kKORkcQuSz

— ANI (@ANI_news) July 14, 2015
"We feel that our decision will uphold the paramountcy of the game. This is an institutional view," Justice Lodha said.
With PTI inputs.
Like Us On Facebook |

Follow Us On Twitter |

Contact HuffPost India
Calling all HuffPost superfans!
Sign up for membership to become a founding member and help shape HuffPost's next chapter
BEFORE YOU GO
PHOTO GALLERY
Most Expensive Players In IPL 2015