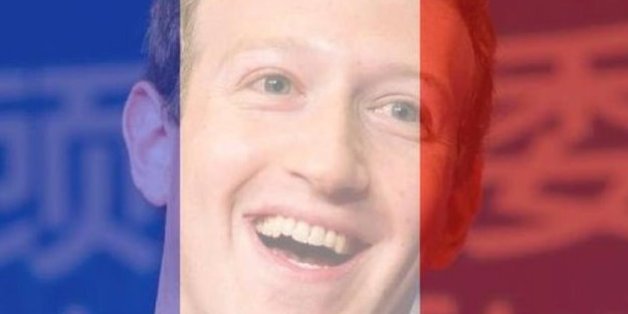 Change your profile picture to support France and the people of Paris.
Try it, the button encourages as if it's an exotic flavour of ice-cream I might be uncertain about.

I will not try it. It's not because I suspect Facebook cares more about building my customer profile than it does about a carnage in Paris. And it's not because a day before the attacks in Paris, Facebook had not offered to temporarily add the cedar of Lebanon to my profile picture to mark the deaths in Beirut. Or that Baghdad and Damascus and Kenya all went unmarked, with no options for those there to designate themselves "Safe". All of that is true. Undoubtedly it seems some deaths matter more than others.

No wonder Joey Ayoub writes, "that to the world, my people's deaths in Beirut do not matter as much as my other people's deaths in Paris. We do not get a 'safe' button on Facebook. We do not get late night statements from the most powerful men and women alive and millions of online users." Ayoub comes from a Francophone community in Lebanon. To him the streets of Paris are as familiar as the streets of Beirut.

But we live in a world where if we truly spread out our dismay and shock with an even hand, our profile pictures would be changing hue almost every week to flags whose colours most of us would not recognize – Syria, Iraq, Afghanistan. If Facebook were to offer a safe button in Syria it would need to be active every day 24x7.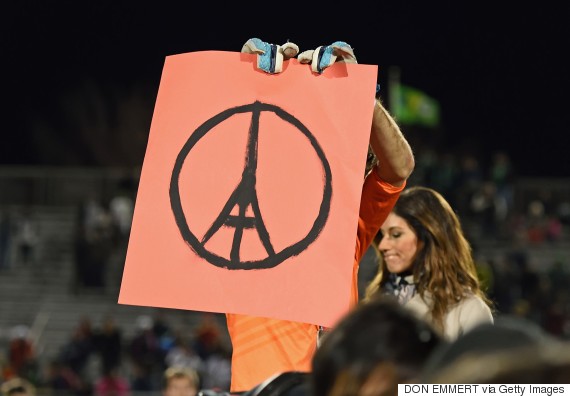 I will not "try" the French tricolor, as Facebook suggests I do, because my ideal world is not one where social media marks all tragedies without favour or discrimination, but one where those tragedies are exceptional enough for our morphed profiles to actually mean something.

When we are surrounded instead by tragedies that happen with such horrific regularity (even Paris has not seen the first anniversary of Charlie Hebdo yet), the latest iteration of Facebook profile filters feels more reflexive than reflective. The promptness of our technological response in the virtual world to this terror only serves to highlight that much more nakedly our utter vulnerability to it in our real world. We cannot really prevent the next terror attack with any degree of certainty. But we do have an algorithm to instantly colour-code our response to it.
We live in a world where if we truly spread out our dismay and shock with an even hand, our profile pictures would be changing hue almost every week.

Perhaps it is our frustration at this helplessness that forces us to squabble instead about the quantum of grief and mourning, to wag fingers at each other on Facebook with moral righteousness. How many statements has Obama made about Boko Haram? What about Mumbai – did the world care only because well-heeled foreign tourists stayed at the Taj? How long did we pay attention to Nairobi? Was the attack on Beirut not an "attack on humanity" as well? Of course it was but then are we not allowed to mourn Paris unless we have done equal time for Beirut? Or put another way is Nayantara Sahgal not allowed to return her Sahitya Akademi award now because she had not returned it back then?
We are human beings. We have to accept we are selective in our outrage, in our mourning and our loves. And that's just being human. It is a fact that we live in a grossly unequal world, where scars of old colonies run deep. We know far more about Voltaire and Shelley and Robert Frost than we know about Chinua Achebe and Ngugi wa Thiongo or Premchand. Unfair? Yes. But cities like London, Paris and New York have an undeniable romantic hold over more of our imaginations than Beirut, Kabul and yes, Mumbai. Even in socialist India where we could rarely travel beyond Nepal, we were dreaming about an Evening in Paris and saying dekho, dekho dekho to the Technicolor pleasures of its "rangi shyam". Colonized or not, we love what we love, and we mourn what we mourn, for reasons that will not stand up to political scrutiny or reason.
ALSO READ: Skype, Google, YouTube And Amazon Express Solidarity
There is a time and a place to interrogate these biases but right now it is okay to be moved by the lone pianist playing John Lennon's Imagine outside the ravaged Bataclan concert hall without feeling guilty that no one did the same outside Westgate Mall in Kenya. As Ruchir Joshi puts it-- "I love Paris, but that doesn't mean I don't notice the bombs going off in Beirut or in Baghdad. Or Karachi or Kabul. I love Paris but that doesn't mean I've forgotten Bombay. I love Paris and I love New York, perhaps equally, but that doesn't mean I don't see the children murdered by the drone strikes, by the fighter planes."

Even those of us who now put Beirut, Damascus, Sudan alongside Paris in our status messages are doing it only after the attacks on Paris. We did not do it after the attack on Beirut. Many of us were probably not even aware of it. Perverse as it seems, thousands more are aware today of those killed in Beirut on Thursday because of those killed in Paris on Friday. It says something that many shared the April attacks in Kenya now mistaking it for something that had just happened there. That does not make it right but that is the way the world works.

I do not want to tricolorize my Facebook profile but I do not begrudge those who do. I think it's moving if Mumbai's train station is lit up in red white and blue now whether or not Paris' Gare du Nord turned saffron white and green in 2008. In a time where men with suicide belts enter concert halls and bars to shake our faith in humanity, it's okay to embrace whatever shards of humanity we can find without subjecting it to endless Agniparikhsas of "whataboutery" knowing full well there's always another place and another tragedy that has not received the attention (and the Facebook filter) it deserved.

There's no point in shaming those who simply want to mourn Paris by bringing up Beirut when we can do nothing to shame those who actually visited the devastation upon those cities.
Read More Paris Coverage

A Message Of Support For Muslims After Paris Attacks Is Lighting Up The Internet

Syrians In Paris Look For Ways To Help

Thousands Use #MuslimsAreNotTerrorist To Combat Islamophobia
Like Us On Facebook |

Follow Us On Twitter |

Contact HuffPost India
Also on HuffPost:
PHOTO GALLERY
World Shows Solidarity In Wake Of Paris Attacks - Tribute In Light
Calling all HuffPost superfans!
Sign up for membership to become a founding member and help shape HuffPost's next chapter
BEFORE YOU GO