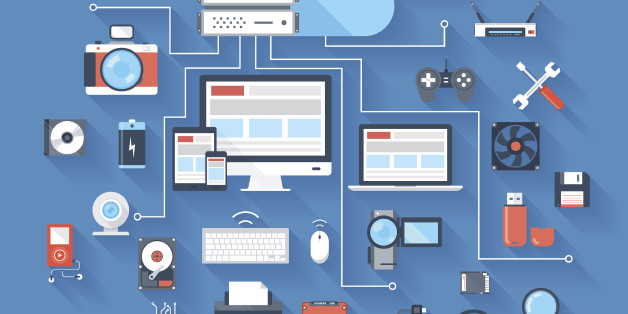 The Internet is a great place to discover tools to help you with your daily work. It also has a plethora of apps to help you get quick information on topics you like. IF This Then That (IFTTT) is a toolbox which uses other internet tools to get many things automated for you.
Internet websites or services are called Channels in IFTTT. So, Facebook, Twitter, Email, Slack, Location of the phone, Date and Time, and Gmail would be among the channels available on this website.
A recipe, as defined in IFTTT is an action trigger. In other words, if something happens in one channel you can determine a corresponding action in another channel. For example, if there is a new post on HuffPost Tech, you could choose to get an email notification. Or, if you upload a photo on Instagram, a link to photograph could automatically be tweeted.
In order to make or use a recipe, you need to set up an IFTTT account and activate those channels. Some channels would also require you to install the IFTTT app on your phone. Let's take a look at some simple recipes.
Location
Often, when you reach work you don't put your phone on the vibrate or mute mode and it would suddenly ring when you are in a meeting. In order to avoid this, you can tell IFTTT to mute your phone when you arrive at work.
When you leave home, most of the time you forget to switch off your WiFi on the phone. As a result, your phone constantly
looks for available WiFi networks, draining the battery in the process. There is a recipe to resolve this problem.
When you reach home after a long day at work sometimes even a walk to the wall to switch on the light can feel like a chore. But if you have the Phillips Hue smart bulb installed at home, this recipe will turn on the lights for you when you are near your house.
Date and Time
It is the last day of the month and you have just received your salary. Understandably, you are in the mood to party, but at the same time you do not want to forget to pay your bills. Rent Reminder! will take care of this for you.
You might be woken up in the middle of the night by a game notification. To avoid this, use this recipe to mute your phone while going to bed.
This one is for the information junkies. Everyday you get an email with a random Wikipedia article included in it to enhance your knowledge bank.
Social
A couple of years ago Twitter shut down their Cards API for a lot of developers. That meant the Instagram photos you posted a link on Twitter didn't show up in the preview. This recipe will post a tweet with a photo you posted on Instagram and not as a link.
Shared an interesting article on Facebook? Share it on your twitter account as well.
Twitter likes (or favorites, as some still prefer) act as a great bookmarking system. But we hardly ever go to our 'Likes' tab and check out our bookmarks. So this recipe will help you save all of your likes in Evernote so that you can go through them anytime.
Are you a location-sharing enthusiast? Do you check-in to your social network accounts whenever you visit places? This one is for you. If you have gone on a trip outside your city, this recipe will post on Facebook once you're back, notifying your friends.
A lot of you might be changing the display picture on your social networks quite often. This customized action will make it a lot easier to do that. When you're posting a picture on Instagram, just add a hashtag #TwitterDP and immediately your Twitter DP will be changed to the picture you posted on Instagram
Reddit is a great place to discover new and amazing things on the web. Using IFTTT you can get a daily email of all the good things posted on Reddit.
Tech News
Want to keep up with the latest in the tech? You can use this recipe to save the articles of HuffPost India Tech as soon as they are posted on the website. You would never miss a post by using this.
New York Times is another great source for informative tech articles. Use this recipe and get an email in your inbox with a link to the article whenever it gets popular on the website.

Miscellaneous
Wallpapers are a great way to style your phone. And if you are a fan of space and science what better than the gallery of NASA wallpapers. Use this recipe, and there will be a new NASA picture set everyday as a wallpaper on your phone.
Many people have busy schedules and get a lot of calls every day. If you are one of them and miss a lot of calls, you can use this trick to set reminders for you of all the calls that you missed during the day.
These were some of the basic recipes to use to get started with IFTTT. You can surely customize them according to your needs. Here are the links to their Android and iOS apps. If you want to know more about recipes of certain categories, do let us know in the comments section.
Like Us On Facebook |

Follow Us On Twitter |

Contact HuffPost India
PHOTO GALLERY
7 Ads By Internet Companies That Really Got Indian Culture
Calling all HuffPost superfans!
Sign up for membership to become a founding member and help shape HuffPost's next chapter
BEFORE YOU GO