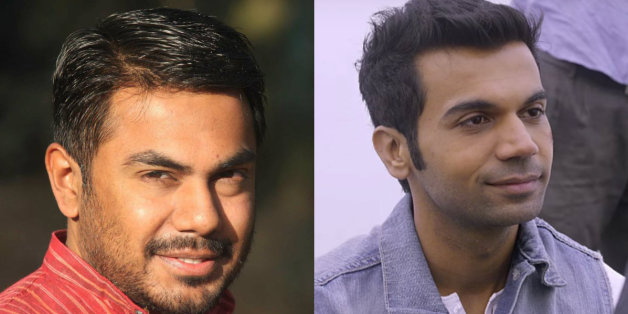 The last time Deepu Sebastian Edmond spoke to Shrinivas Ramchandra Siras, the professor of Marathi in Aligarh Muslim University who was persecuted for his sexual orientation, it was with some amount of impatience.
In April 2010, the Allahabad High Court had passed an order reversing Siras's suspension from the university after he'd been caught having consensual sex with a younger man — a rickshaw puller — in his home. Edmond, who had been following up on the story as a reporter for The Indian Express in New Delhi at the time, was rebuked by his editor for missing out on the story (The Times Of India's Allahabad edition printed it first) and called up Siras immediately, mildly annoyed that he hadn't been given a head's up. After all, he'd written a number of stories about the case, which had come in the wake of the Delhi High Court striking down Section 377 of the Indian Penal Code in July 2009, which criminalised homosexuality (this historic judgement would later be overturned by the Supreme Court in December 2013).
"We were quite friendly by then, so I called him up and said, 'Sir, you should've told me this' but he said he hadn't told them," recalls Edmond, 28, now a special correspondent with The Hindu in Chennai. "Then we ended up speaking for 45 minutes. When he would be in the mood, he could really talk a lot. I had a deadline so I kept saying 'okay', 'very good', 'thank you' to hurry things up before making a plan to visit him on his first day back at AMU."
The next morning, Edmond left for Aligarh, about four hours away at the time, and got there by 11 am. Siras's phone was off — an unusual occurrence. He would then spend nearly two days going from pillar to post searching for him — no one seemed to know where he lived barring one man who had helped him find a new residence, and even he was cagey about revealing any information.
More than a day later, Edmond would find out where Siras lived. He'd witness police officials, forensic experts, and curious journalists crowd around Siras's corpse. It was the first time he'd ever seen a dead body. It was also the first and last time he'd ever see Siras — who, reportedly, had taken his own life by consuming poison, traces of which were found in his blood.
His life and Edmond's work became the inspiration for Hansal Mehta's latest feature Aligarh, which releases nation-wide on Friday. Starring Manoj Bajpayee in the role of Siras, Edmond is essayed by Rajkummar Rao and is a pivotal character, as the film's conscience.
Aligarh, which had its world premiere at the 20th Busan International Film Festival in October last year, takes many creative liberties. In the film, Rao's character is shown to have many meetings with Bajpayee's Siras, including an intimate conversation about love during a boat-ride, which ends with the two taking a selfie together. "I don't even think selfies were a thing back then; I barely ever take them now," he says, with a laugh.
Edmond, who hails from Kollam, Kerala, holds a bachelor's degree in English Literature from Chennai's Loyola College and a post-graduate degree in journalism from the Asian College of Journalism. Both helped him develop a rapport with Siras. "Ours was a student-teacher sort of relationship," he says. "I wouldn't cross certain lines and he would reply to questions in a roundabout manner. He would often start talking about poetry or literature, which I think he thought I would understand given my background. But I think this was his way of talking about it." In one of his interviews to Edmond, Siras described his homosexuality as "an uncontrollable feeling, like poetry".
Siras was reluctant to reveal much about his sexuality or his relationships, and he had no desire to be an activist, he says. "The word LGBT wasn't in his lexicon, I think. He was very protective of the rickshaw-puller's identity because he understood that he, being Muslim and from a lower social class, had a lot more to lose."
The idea to do a film based on Siras's life came from Ishani Banerjee, who contacted Edmond a couple of years ago and said she was researching the case for a film. "I thought it was some small documentary and met her and sent across all the unedited drafts of the stories I'd done."
However, a few months later, he realised that this was a bigger deal. Multiple drafts were written and writer-editor Apurva Asrani (Satya, Shahid, Citylights) took over scripting duties. He was told that that he'd be a major character in the film. Rao came on board and had several phone and Whatsapp conversations with him to try and capture his Malayalam-accented Hindi and mannerisms. "I think it helps that he, coincidentally, talks fast, just like me," he says. "As journalists, we're always taught to tell the story — never be the story. So I don't think of this character as me, but simply a tool for the filmmakers to tell the story… a replica of me."
As for Bajpayee's portrayal of Siras, he says, "You know, he doesn't look like him, but I don't think that should be important at all. When I saw the film — especially this one scene in which he is at a party and reciting poetry — I felt like that he had truly captured the spirit of Siras."
Like Us On Facebook |

Follow Us On Twitter |

Contact HuffPost India
Also see on HuffPost:
PHOTO GALLERY
India's LGBT Movement: A Timeline
Calling all HuffPost superfans!
Sign up for membership to become a founding member and help shape HuffPost's next chapter
BEFORE YOU GO