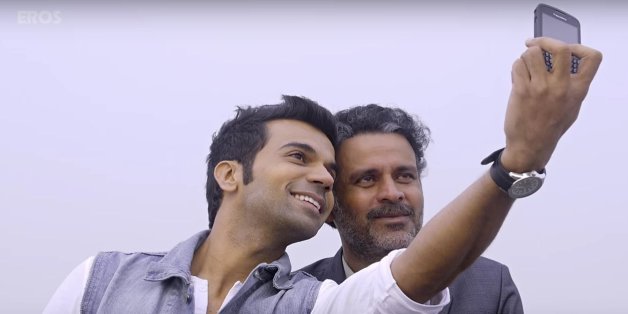 As per reports, Hansal Mehta's Aligarh, starring Manoj Bajpayee and Rajkummar Rao, is not playing in theatres in Aligarh, Uttar Pradesh. While this 'ban' is not official, a Times Of India report says that the city's mayor Shakuntala Bharti, from the Bhartiya Janata Party, has "mounted a protest against its screening". She was also quoted by Times Now as saying:
Why the film was titled #Aligarh , is it a conspiracy to defame Aligarh?: Aligarh Mayor Shakuntala Bharti pic.twitter.com/6MLNq4LlZ1

— TIMES NOW (@TimesNow) February 28, 2016
We will not let the film run in the city at any cost: Aligarh Mayor Shakuntala Bharti on film #Aligarh

— TIMES NOW (@TimesNow) February 28, 2016
The film, which has received many rave reviews [read our take], tells the real-life story of Professor Shrinivas Ramchandra Siras, who was unfairly suspended by Aligarh Muslim University in 2010 after being caught in a homosexual encounter with a rickshaw-puller. According to The Indian Express, a fringe group called the Millat Bedari Muhim Committee (MBMC) has "arm-twisted" exhibitors in the city into cancelling shows.
In a letter sent to the Ministry of Information & Broadcasting, they said:
"The title of the film i.e. 'Aligarh' is offending as it sends a message (that) gay practice is common at Aligarh. The title is not suitable and proper by any means. It will desist (sic) people (from) send(ing) their children to Aligarh for studies. Further, as it is also an industrial centre, the impression of city goes negative (sic) in foreign countries which lowers the country's prestige."

Hindustan Times also reported that the AMU students action committee planned to lodge an FIR against the film's director, saying: "We will not allow anybody to defame Aligarh."
Several people have responded to this development, after reports about it emerged on Sunday. Mehta told IE: "I heard from our producer, Eros, that the film has not been allowed to screen at all in the city since its all-India release on Friday," said Mehta. "By getting the film to not play in any cinemas in Aligarh, they have killed Siras once again."
Several social media reactions against this ban were retweeted by the film's writer-editor Apurva Asrani.
Sad some bigots in #Aligarh not able to deal with movie Aligarh. Homosexuality is as much a legitimate orientation as convential sexuality!

— Manish Tewari (@ManishTewari) February 28, 2016
So #Aligarh being banned in Aligarh is exactly what #Aligarh is all about, right?

— VG (@VGLICIOUS_) February 28, 2016
It's not the gay tale, it's this decision to not screen the film is gonna defame your city #Aligarh https://t.co/2V8LSVZuA4

— Prudhvi Raj (@prudhviraj87) February 28, 2016
He also shared and commented on some the reactions that are apparently in support of the move.
#Aligarh should have been named #Siras because it's not about the city, it's about the man.. #DisgustingBollywood

— OutcastX (@alxmurur) February 28, 2016
I bet the hasn't even seen the film. If he had he 'might' have understood the metaphor. #Aligarh #mobmentality https://t.co/GxPlVGN2Fg

— #AmIDrunk? (@Apurvasrani) February 28, 2016
I feel #Aligarh will be a big flop! Because, majority are straight & they are least interested in knowing a gay's life. Why shld they watch?

— Kumar Shakti Shekhar (@shaktishekhar) February 28, 2016
Just like majority are Hindus, so they shouldnt care about other communities? & If majority are men, women be damned https://t.co/CcSmJKRTzS

— #AmIDrunk? (@Apurvasrani) February 28, 2016
As many have pointed out, it is the news of political forces in the city attempting to ban the film that will likely tarnish its image. However, it's clear that several elements in the city, including her mayor, think differently. "The city is being tarnished by showing that such people also live here," she told IE. Welcome to India, where being homophobic is more acceptable to some people than acknowledging the realities of several Indians — 2012 figures say 2.5 million; experts believe there are many, many more — who identify as LGBTQ individuals and, therefore, could be counted as the "such people" she is referring to.
Like Us On Facebook |

Follow Us On Twitter |

Contact HuffPost India
Also see on HuffPost:
PHOTO GALLERY
India's LGBT Movement: A Timeline
Calling all HuffPost superfans!
Sign up for membership to become a founding member and help shape HuffPost's next chapter
BEFORE YOU GO