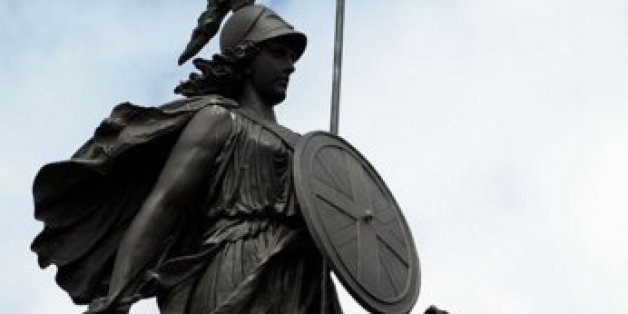 Last week, at the National Executive, the BJP came to a conclusion: "Refusing to chant 'Bharat Mata ki Jai' is disrespect to Constitution."
When Finance Minister Arun Jaitley was asked for his opinion, he said: "Bharat Mata ki Jai is not merely a slogan. It was a mantra of inspiration to countless freedom fighters during the independence struggle. It is the heartbeat of a billion people today. It is the reiteration of our constitutional obligations as citizens to uphold its primacy."
While everyone's discussing whether people should be 'forced' to raise slogans, veteran historian Irfan Habib has said that the idea of 'Bharat Mata' is not even Indian. According to Habib, 'Bharat Mata' was an import from Europe and there was no evidence of any such imagination in either ancient or medieval India.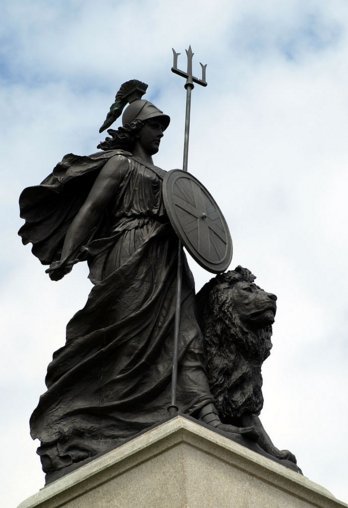 So, did the idea of 'Bharat Mata' come from Britannia? In the 2nd century, Roman Britannia came to be personified as a goddess, armed with a trident and shield and wearing a Corinthian helmet. She sat on a lion too.
The picture above is that of Goddess Britannia.
And, here's how 'Bharat Mata' is portrayed.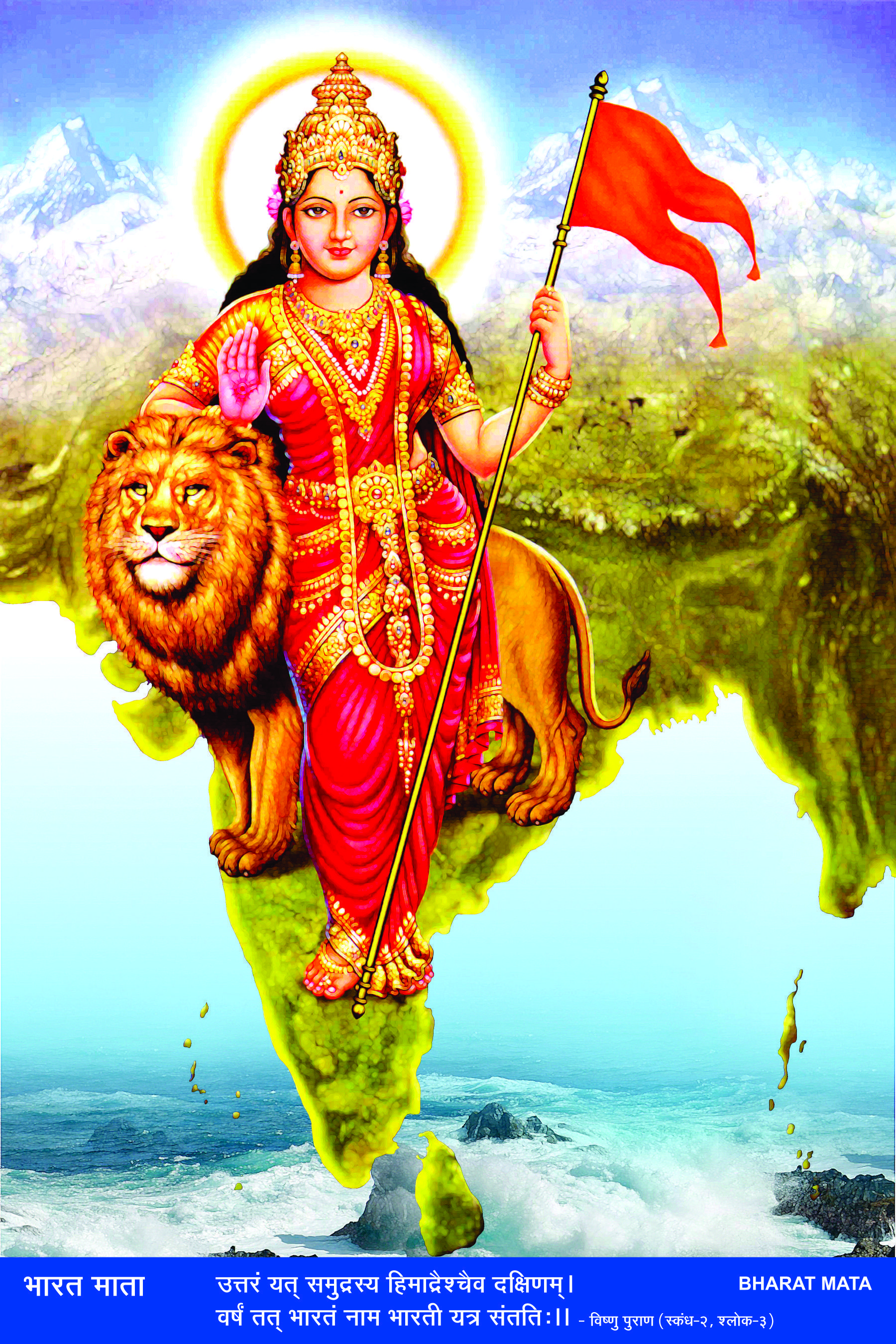 "Bharat Mata has nothing to do with India's ancient or medieval past. It is a European import. Notions of motherland and fatherland were talked about in Europe," Prof. Habib said while delivering a lecture in the memory of late historian Bipan Chandra at Jawaharlal Nehru University.
The historian said Indians never represented their country in human form as a mother or father, it was an European concept.
Habib's statement comes even as the Rashtriya Swayamsevak Sangh chief Mohan Bhagwat has instructed his men to do everything to spread 'Bharat Mata Ki Jai' all across the country and the world.
On Sunday, Bhagwat said that people who "did not want to stand with the qualities of Bharat, have already carved out a separate country for them."
However, explaining his stance, the RSS chief today said that nobody should be "forced" to raise the slogan.
"We have to create so great an India that people will themselves say Bharat Mata ki Jai. We don't need to force it on anybody. We have to give direction to the world with our life. There is no need to force our system and thoughts on anyone; there should be a desire to consider the whole world as ours," a statement issued by RSS affiliate Bharatiya Kisan Sangh on Monday quoted Bhagwat as saying.
This comes exactly a day after the same Bhagwat said that the RSS wants the whole world to chant 'Bharat Mata Ki Jai'.
"We want to make Bharat (India) rich, free from exploitation and full of self-respect. For that we will have to live that Bharat in our lives," Bhagwat had said at the launch of a book on the life of late Madan Lal Agarwal, co-founder of Friends of Tribals Society.
Also See On HuffPost:
PHOTO GALLERY
Bumper Stickers In India
Calling all HuffPost superfans!
Sign up for membership to become a founding member and help shape HuffPost's next chapter
BEFORE YOU GO