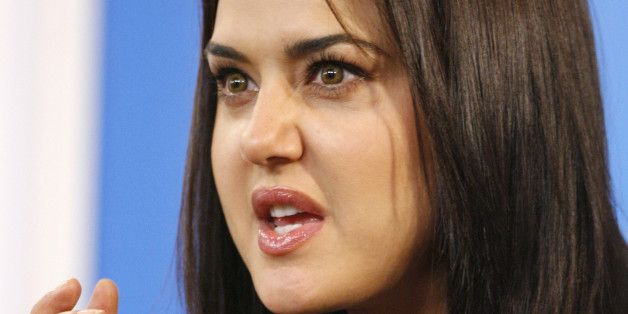 The Morning Wrap is HuffPost India's selection of interesting news and opinion from the day's newspapers. Subscribe here to receive it in your inbox each weekday morning.
Essential HuffPost
In order to rectify some of the daily damage to the Bengaluru's environment, a complete ban on the use of plastic bags, containers and carriers has been issued with immediate effect. This order has come after Karnataka government's decision earlier this year on 11 March to ban all plastic items.
The meeting of Jawaharlal Nehru University's Academic Council (AC) on Tuesday lasted for only an hour and fifteen minutes, as according to reports the Vice Chancellor M Jagadesh Kumar walked out of the meeting abruptly. The student council has put up a video of the same, refuting Kumar's allegations that he was assaulted by the students.
Vishnu Gupta, National President of Hindu Sena held a rally in Delhi, supporting presumptive nominee of the Republican Party for President of the United States in the 2016 election. Gupta and associates organised a rally at Jantar Mantar and conducted religious ceremonies for Trump's win. "Terrorism is growing worldwide. Every day we hear stories of beheading and killing. India, too, is suffering. We are hopeful that Trump will remove the Islamic terrorism," Gupta said.
The new 'Sonam Kapoor' app, while glamorous and fashionable, makes a user wonder why exactly did she download it. From chronicling Kapoor's beautiful clothes, photos and discussions among The Tribe (Kapoor fans), the app does not really do anything.
Main News
India's first Prime Minister Pandit Jawaharlal Nehru's 'Tryst with Destiny' speech isn't a part of the revised Class IX social science textbook in Rajasthan. The speech was made on the midnight of 15 August, 1947. Contrary to the the Rajasthan education minister's claims that portion on Nehru has only been revised and not completely omitted, the department has brought down Nehru's pictures, illustrations and content to mere passing remarks.
Terming trafficking a major challenge, Union Home Minister Rajnath Singh said that sex tourism and child pornography have emerged as the major threats to children in India. Singh that the government was trying to ensure a protective environment for children by bringing all citizens, including children under the purview of social security by linking them with AADHAAR Unique Identification number which will empower them to access to their entitlements without any hindrance.
In a shocking revelation for Indrani Mukerjea, her former driver Shyamvar Rai, an accused in Sheena Bora murder case has filed an application in the CBI court to turn approver and be pardoned. While claiming that he was repentant, Rai also added that Bora was strangulated to death and that he was present at the time.
Off The Front Page
The 17-year-old student who had recently committed suicide in Kota, claimed that it was not because of the marks she scored in JEE, but that she had started hating herself. Apart from emotional reasons which point towards depression, the girl urged the government of India and the HRD ministry to shut coaching institutes as soon as possible 'as they sucked'.
After Kings XI Punjab (KXIP)'s one-run loss to Royal Challengers Bangalore, KXIP owner and Bollywood actress Preity Zinta reportedly stormed into the team's dug-out and yelled at coach Sanjay Bangar in front of all the players as well as the staff. She was upset with Bangar's choice of batting order in Monday's cliff-hanger match that left her team at the bottom of the Indian Premier League table.
A two-and-a-half-year-old girl was been reportedly mauled by a pack of stray dogs on outside a hospital in Bengaluru. The girl, who was left to herself as her pregnant mother was taken into the hospital for delivery, wandered outside the premises where she was allegedly mauled by stray dogs. Several bite marks were found on her, and one of her eyes was almost ripped out, before they rushed her into surgery.
Opinion
Tamil Nadu's freebie culture works because it has combined the cult of personality politics with real economic growth, says an editorial in Mint. "Jayalalithaa and Karunanidhi's imperious style of functioning, distasteful as it is in a democratic set-up, has also meant a streamlined decision-making process. And their exalted status in the state's political life means that Tamil Nadu has remained essentially a two-party system, promoting policy and economic stability. The notorious freebie culture is the flipside—when politicians are treated as near-deities, munificence is expected," it says.
The Indian National Congress' lesson after the Uttarakhand drama should not be to exult in a moral high ground, but to realise that the party is still tottering, writes Pratap Bhanu Mehta in The Indian Express. There are essentially four strategies in an election: if you are an incumbent, show an inspiring track record. If you are an outsider, tap into a new narrative of hope. The Congress does not occupy this space. Or you can tap into a deep politics of anger. If the economy does reasonably, there is unlikely to be generalised anger of the kind we say in 2014. It will take immense organisational effort, ideological reinvention, decisive leadership and political courage to overcome this," he says.
When the government released detailed income tax data a few days ago, it gave us an opportunity to study one of the vital areas of our economic life, hitherto hidden from public scrutiny. It expectedly generated commentary on the implications of the data for the economy, writes Nissim Mannathukkaren in The Hindu. "While releasing the tax data, Prime Minister Narendra Modi said that it should "lead to enhanced insights for policymaking on taxation. What he did not say was that it was a scathing commentary on the nation. Unless the cultural idea of the nation as comradeship and fraternity is complemented by material and economic arrangements that realise this, the nation will remain only in name," he says.
Like Us On Facebook |

Follow Us On Twitter |

Contact HuffPost India
​
Calling all HuffPost superfans!
Sign up for membership to become a founding member and help shape HuffPost's next chapter