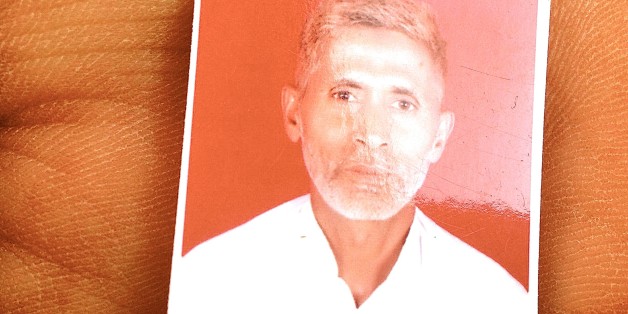 The Morning Wrap is HuffPost India's selection of interesting news and opinion from the day's newspapers. Subscribe here to receive it in your inbox each weekday morning.
Essential HuffPost
Prime Minister Narendra Modi won over the media as well as the members of the US House of Congress with his speech. But the condition of civil liberties in India isn't quite as rosy as Modi made it out to be. From racist attacks against black people to religious tensions over cow meat in Bisada village, about 60 kms from the Capital, there is much to be troubled about at home.
Olympian Anju Bobby George has accused Kerala's Sports Minister EP Jayarajan of threatening her and other members of the Kerala Sports Council, which she heads. George, who is the first Indian athlete ever to win a medal in the World Championships in Athletics, said Jayarajan also accused her and the council of being corrupt, she said in a complaint to Kerala Chief Minister Pinarayi Vijayan.
Observing that the youth of the country wants 'something mature', the Bombay High Court on Thursday asked the Censor Board to explain why it is insisting on deletion of the 'Punjab' signboard in film Udta Punjab. Justice Dharmadhikari of the Bombay HC even compared drug-themed Udta Punjab with another film released earlier titled Go, Goa, Gone saying in that movie the state of Goa was shown as a place where people go to socialise in parties and also take banned drugs.
Main News
The Dadri lynching case in which 52-year-old Mohammad Akhlaq was beaten to death in September 2015 took a new turn with the families of the accused filing an appeal in court. The plea said that a police case be filed against Akhlaq's family since they had slaughtered a calf, which is illegal in the state. The petition filed in the Greater Noida court, also names eyewitnesses who claim they saw saw him kill the calf.
Reports are making rounds that Union Home Minister Rajnath Singh could be the BJP's chief ministerial candidate for the upcoming assembly elections in Uttar Pradesh. The decision may be formalised at the meeting of top party leaders at the BJP's two-day national executive meeting in Allahabad on 12-13 June.
US President Barack Obama endorsed presumptive Democratic presidential nominee Hillary Clinton, signalling that he will fight to ensure that she succeeds him in the White House.
Off The Front Page
Amidst the raging war between the Udta Punjab producers and the CBFC, Randeep Hooda's Do Lafzon Ki Kahani also has had to face Censor Board's axe. Directed by Deepak Tijori, the film originally featured a much-hyped kiss between Hooda and actress Kajal Aggarwal. While the original lip-lock was for 18 seconds, CBFC ordered to cut it down to nine seconds only, much to the dismay of the fans.
Lenovo Tech World 2016 in San Francisco saw the launch of the much-awaited 'Moto Z' and 'Moto Z Force' smartphones. The phones were were launched with Moto Mods magnetic snap-on back panels with various partners — including JBL and Incipio. Both the phones will be available globally from September 2016, but their price hasn't been announced yet.
India joined a group of over 40 nations that have signed a Europe-led clampdown on tax evasion and corruption, committing to automatically exchange information on beneficial ownership, the UK government announced recently.
Opinion
People who use social media increasingly get information not by themselves but from people like themselves, writes Samar Halarnkar in Mint. "...People who get their news from social media are at higher risk of living in 'information bubbles'. The people in these "bubbles" collect information from a narrower range of sources on social media than those who do from search engines, said the study — which analysed more than 100 million Web clicks and 1.3 billion social-media posts — published in PeerJ Computer Science, an open-access journal," he writes.
PM Modi's US visit has highlighted a new sense of purpose between New Delhi and Washington, says C Raja Mohan in The Indian Express. "As Modi told the US Congress, there is a new level of 'comfort and candour' in the conversations between Indian and American leaders. The objective convergence of Indian and American interests in recent years has finally been matched by Modi's instinctive feel for deal-making and set the stage for the strategic 'symphony' that the PM said is in play," he says.
The Udta Punjab case must compel a thorough appraisal of laws that regulate cinematic content, writes Namrata Joshi in The Hindu. "The archaic Cinematograph Act itself needs to be updated, and various sections modified. How can we ensure that concepts like integrity of the country, decency and morality enumerated in Section 5B don't remain open to partisan interpretations and misuse? How can a film rise above and not remain vulnerable to individual (mis)readings and (mis)understandings? These questions will have to be constantly raised and tackled head-on, even after the dust settles on Udta Punjab," she writes.
Like Us On Facebook |

Follow Us On Twitter |

Contact HuffPost India
Calling all HuffPost superfans!
Sign up for membership to become a founding member and help shape HuffPost's next chapter
BEFORE YOU GO
PHOTO GALLERY
50 Shades Of Shah Rukh Khan