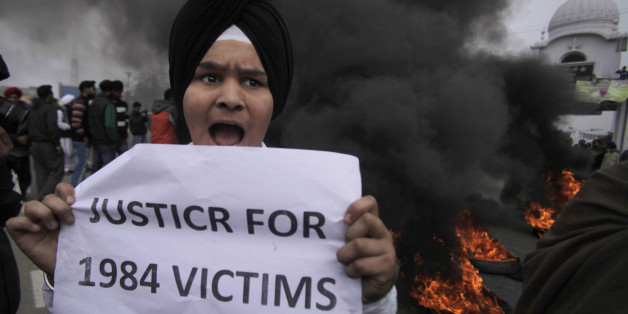 The Morning Wrap is HuffPost India's selection of interesting news and opinion from the day's newspapers. Subscribe here to receive it in your inbox each weekday morning.
Essential HuffPost
A new Pakistani advertisement made for Islamic holy month of Ramzan is creating waves on social media. Directed by Vasan Bala, the writer for The Lunchbox (2013), Bombay Velvet (2015) and Dev.D (2009), the ad features a little boy, dressed in his best clothes and going out to play with his friends before iftaar. But when he spots an old samosa vendor's cart get stuck in a ditch on his way to the market, he takes his friends to help him.
17-year-old Aman Bansal from Jaipur topped the IIT-JEE exam with a score of 320 marks. Bansal, who prepared for his exams in Kota, a Rajasthan city infamous for its hyper competitive coaching institutes, attributed all his success to his coaching class' 'preparation method'.
The Civil Aviation Ministry has proposed a slew of passenger-centric initiatives for airlines on Saturday which includes a cap on ticket cancellation charges, increased compensation for denied boarding and steep reduction in excess baggage fee levied by airlines, among several others.
Main News
The father of suspected gunman Omar Mateen, who killed 50 persons and injured over 50 at a gay bar in Orlando, said his son was not driven by religious ideology, but that he was upset after seeing two gay men kissing in Miami a few months ago. Islamic State claimed responsibility for the worst mass shooting in US history, but US officials said they had seen no immediate evidence linking the militant group to the massacre.
Delhi Deputy Chief Minister Manish Sisodia on Sunday ordered the New Delhi district magistrate to inquire into the alleged misbehaviour and threat by a prominent restaurant's staff to a woman, who went to the eatery with street children but was denied entry. The woman, Sonali Shetty, had called the police last night when she sat outside the restaurant for a protest.
Special Investigation Team (SIT) constituted by the central government has decided to reopen 75 cases related to the 1984 anti-Sikh riots in the capital. The decision comes in the wake of a letter submitted by Delhi chief minister Arvind Kejriwal to Prime Minister Narendra Modi on 6 June. The cases to be reopened include the ones against Congress leader Jagdish Tytler, who was given a clean chit on his role during the riots, along with Sajjan Kumar and late HKL Bhagat.
Off The Front Page
A Hindu man aged over 80 years was beaten up by a police constable in Pakistan for allegedly eating and selling food before iftaar. The pictures of the incident showing Das with a injured hand and blood stained shirt were widely circulated on social media and after the online protests, the cop has been arrested.
The censor board has cleared the controversial Bollywood film Udta Punjab with 13 cuts under the 'A' category, its chairman Pahlaj Nihalani said. Nihalani, who was in the eye of the storm over suggesting a very large number of cuts, said nine members of the CBFC watched the film and 'unanimously' cleared it after the proposed 13 cuts.
After winning the People's Choice Awards 2016 for Quantico, Bollywood actress Priyanka Chopra has now been nominated for the Teen Choice Awards (2016) in the category 'Choice TV Breakout Star'.
Opinion
The consequences of any innovation depend on how quickly it diffuses through labour and product markets, writes Dani Rodrik in Mint. "In a world of premature deindustrialization, achieving economy-wide productivity growth becomes that much harder for low-income countries. It is not clear whether there are effective substitutes for industrialisation," he says.
Surprise victories and shock defeats are usually the stuff of the direct elections; much less frequently that of indirect elections to the Rajya Sabha. When elections to the Upper House throw up a surprise, they usually reveal stories of dissension and, on occasion, extraneous influences of a dubious sort, says an editorial in The Hindu. "Like in some earlier Rajya Sabha elections, there was evidence in this round of wealthy candidates securing votes across party lines, reinforcing the belief that elections to the Upper House continue to be influenced by the power of money," it says.
The fight against malnutrition depends on more than economic growth, writes Dipa Sinha in The Indian Express. "In spite of a number of initiatives having been launched to combat malnutrition during this period, nothing definitive on their impact could be said because of the data drought that one saw since the NFHS-3, which was conducted in 2005-06. The NFHS-4 data, when fully available, will for the first time provide comprehensive nutrition-related data at the district level for the entire country," she says.
Like Us On Facebook |

Follow Us On Twitter |

Contact HuffPost India
Calling all HuffPost superfans!
Sign up for membership to become a founding member and help shape HuffPost's next chapter
BEFORE YOU GO
PHOTO GALLERY
Bollywood Icons Talk About Mathematics