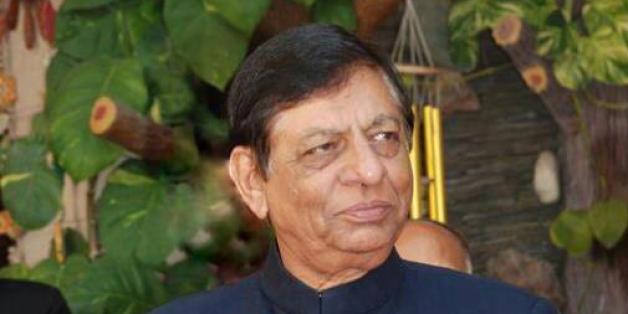 KAIRANA, Uttar Pradesh -- "I've been an army man, I take left turns, right turns, but never a u-turn," Hukum Singh, a Bharatiya Janata Party (BJP) Member of Parliament (MP) says while we are seated in the study at his sprawling farmhouse in Uttar Pradesh's Shamli district. Singh is referring to his recent statements on an alleged Hindu exodus from his Lok Sabha constituency, Kairana.
According to Singh, there has been a palaayan (forced migration) of Hindu families out of Kairana village, over the last few years, primarily because of criminal elements who happen to be Muslims. All the "victims" of crime—which according to Singh include physical threats, ransom calls, extortion, physical harm—have been Hindu families, and all the criminals are Muslims, he alleges.
Some of them haven't even been able to sell their property, but have just abandoned their land and left, he argues. But no Muslim family has been forced to leave Kairana because of crime, according to Singh. "I can say this with certainty—not one Muslim family has done palaayan."
Singh's claims, after they were taken up as a campaign issue by BJP president Amit Shah in poll-bound UP last week, sent political shockwaves through the state and rest of the nation. But as media reports and local administration punctured holes in the allegations, Singh dialled back his claims and said it was a law and order issue and not a communal issue. But when HuffPost India met with Singh, he seemed to be saying it's both.
"I can say this with certainty—not one Muslim family has done palaayan."
This has been the trend every time Mulayam Singh's Samajwadi Party has come to power, he says, as he gets ready to welcome a nine-member BJP "fact finding team" that is investigating the claims he has made in his constituency. "Crime was also happened during the BSP rule but not coercion and torture," he says. He claims this is behind the demographic change in favour of Muslims, who make up about 85 percent of Kairana's population today. Interestingly, about 15,000 Muslim refugees from Muzaffarnagar came to Kairana after the communal riots in 2013.
Yet, he claims that this alleged Hindu exodus is not a "Hindu-Muslim issue", and says he never called it that in the first place. "Persons who are criminals are not representative of their community," Singh tells me. "It is by chance they are all Muslims here."
Wait, what?
"It's a total breakdown of law and order here, which has caused the exodus," explains the 78-year-old politician. "I'm not giving a certificate to all Hindus everywhere but here all the criminals happen to be Muslims and they are harassing Hindu families."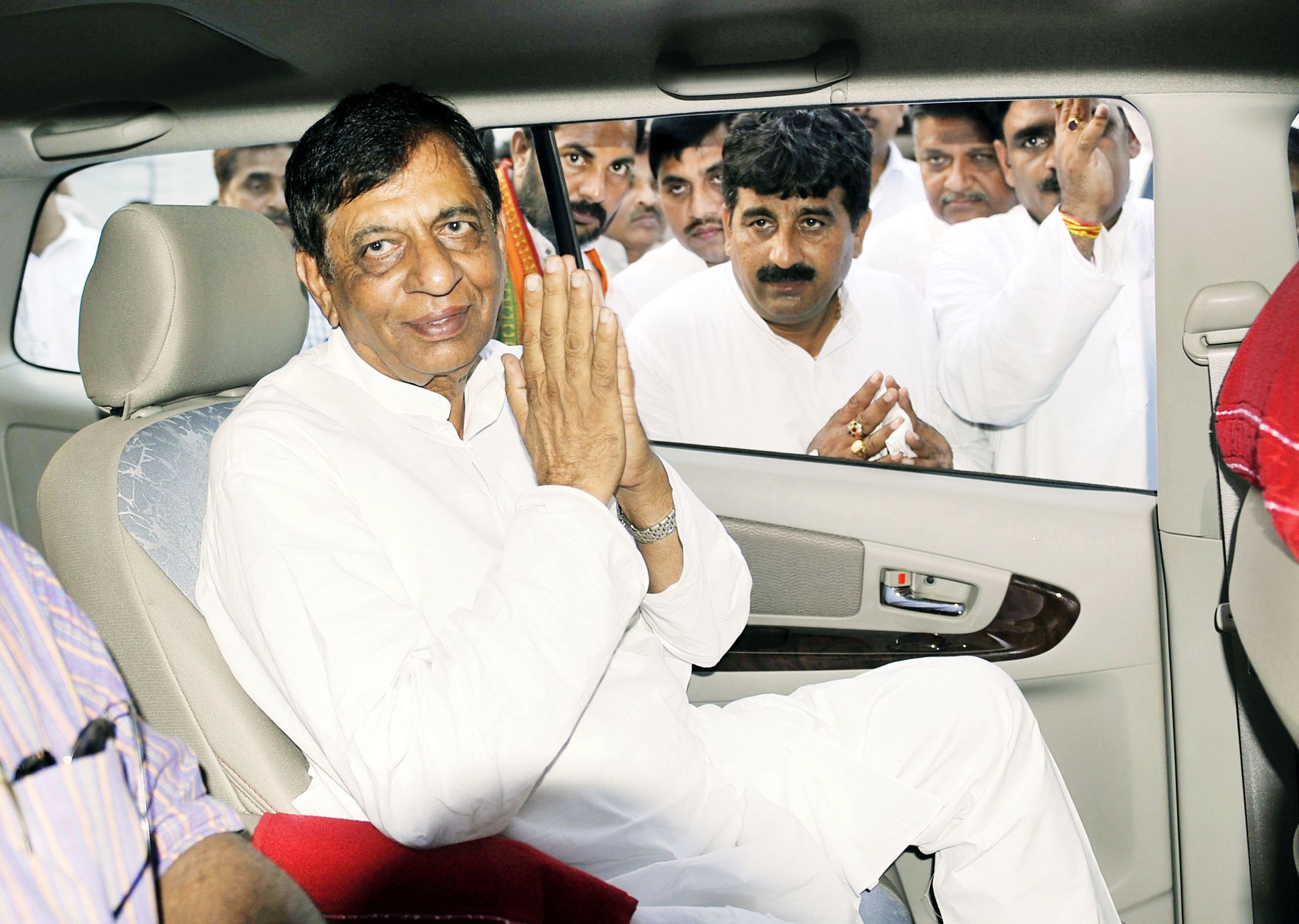 File photo of BJP MP Hukum Singh.
The nuance that the former minister is trying to describe is lost on me, but when we ask a member of one of the peedit (troubled) families in Kairana village, he is clear about the grievance. "Of course it is a Hindu-Muslim issue. The Muslim families have made it impossible for us to stay in the village," 26-year-old Sachin Ror, a resident, tells me. By then, media reports had revealed the holes in Singh's claims and his own party members had contradicted his claims.
Ror's was the first house the BJP fact-finding team visited on Wednesday to investigate Singh's claims of a Hindu exodus. Eight members of his family have left in the last few years for Roorkee in Uttarakhand, allegedly because of threats from Muslim neighbours. When I tell him that his district's political representative has claimed the alleged exodus has nothing to do with religion, he shakes his head in frustration. "That is a political issue. They are now saying it is not a Hindu-Muslim issue because they only care about their vote bank, and know there are more Muslim voters here."
When I tell Singh that voters from his constituency who claim such an exodus has taken place say it has to do with the animosity of Muslims towards Hindus, he says that is just a matter of "perception".
"They perceive it as a Hindu-Muslim issue. But that is not my perception," he says. "I can't change people's perception."
His explanation of why certain Hindu families have left Kairana is that they are "docile Hindus" whose "upbringing" makes them non-confrontational and "easy targets".
And what about the Muslims, I ask him.
"The Muslim criminals in Kairana aren't true Muslims."
Calling all HuffPost superfans!
Sign up for membership to become a founding member and help shape HuffPost's next chapter