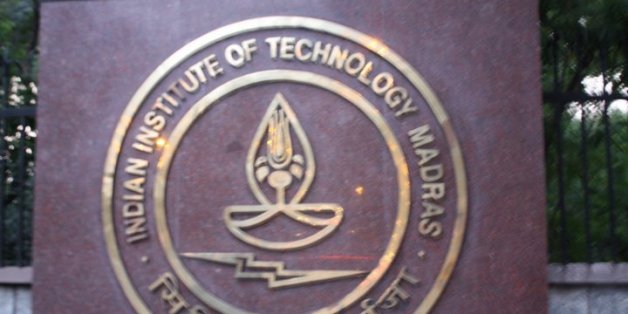 Students of IIT Madras are reportedly unhappy about a closed-door conference on Swadeshi Indology, led by NRI writer Rajiv Malhotra, taking place at the institute, The News Minute reported.
According to the report, the three-day-long programme is devoted to demolishing the work of Sheldon Pollock, an authority on Indology, with whom Malhotra and his fans are locked in a bitter feud.
Malhotra, the Hindu right-wing's favourite ideologue, has little regard for the work of so-called Western scholars like Pollock, who, he believes, are not capable of grasping the complexity of Indian culture and thought. Like all his work, his new book, Academic Hinduphobia, published recently and subtitled "A critique of Wendy Doniger's Erotic School of Indology", is a scathing critique of the American Indologist's work.
Last year IIT Madras had banned a students' group, Ambedkar Periyar Study Circle (APSC), after an anonymous complaint against them for advocating hatred against Hindus and Prime Minister Narendra Modi. Following spirited protest, the institute lifted its ban on APSC but imposed a guideline to regulate its activities.
This year, too, strict rules were enforced around the Ambedkar Day celebrations. A student, speaking to The News Minute, said only students of the institute were allowed entry to the event and there was a prohibition on parking cars. These norms seem to have been flouted with impunity for the Indology conference, for which the auditorium was opened out to outsiders and cars were parked without restriction.
IIT Madras has reportedly clarified that the auditorium is open for private use and it didn't subscribe to the views discussed at the conference. A section of the students isn't surprised by what they perceive as preferential treatment to Malhotra though.
A couple of months ago when a petition was launched to remove Pollock from the role of the director of the Murty Classical Library, it was signed, among several hundred others, by six academics from IIT Madras. Given the cloud of controversy surrounding Malhotra in the recent months, the IIT's decision to offer him this platform is bound to be under scrutiny.
A year ago, Malhotra was accused of plagiarism by several scholars. Academic Andrew J.Nicholson pointed out sections in Malhotra's book, Indra's Net: Defending Hinduism's Philosophical Unity, which had clear resemblances to his own work, Unifying Hinduism: Philosophy and Identity in Indian Intellectual History. Around the same time, Richard Fox Young, author of Resistant Hinduism: Sanskrit Sources on Anti-Christian Apologetics in EarlyNineteenth-Century India, launched a persistent Twitter campaign to expose Malhotra's shoddy scholarship.
Malhotra has steadfastly defended himself against these charges and maintained he had done no wrong. In his crusade to clear his name and uphold the validity of his brand of non- Western Indology, he has been supported by a litany of voices, especially from the Hindu right. Now, with a premier educational organization backing his efforts, Malhotra seems to have gained more ground.
As he tweeted at the end of the second day of the conference, the meet has been a "major boost" to the work of Swadeshi Indologists: "Home team of scholars launched. I am no longer alone".
We have done 2 days out of the 3 day Swadeshi Indology Conf. Major boost to our work. Home team of scholars launched. I am no longer alone.

— Rajiv Malhotra (@RajivMessage) July 7, 2016
Like Us On Facebook |

Follow Us On Twitter |

Contact HuffPost India
Also See On HuffPost:
PHOTO GALLERY
India's LGBT Movement: A Timeline
Calling all HuffPost superfans!
Sign up for membership to become a founding member and help shape HuffPost's next chapter