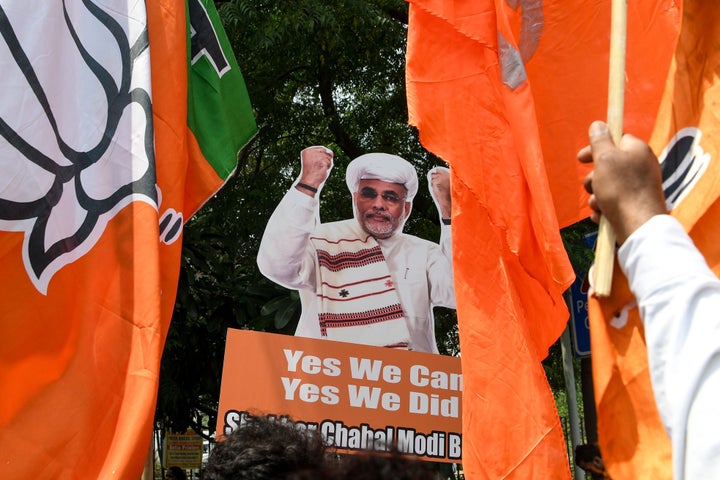 NEW DELHI —As the Bharatiya Janata Party (BJP) and the National Democratic Alliance (NDA) look to cross 300 of the 545 seats in Lok Sabha, based on early leads, BJP leader Subramanian Swamy called the results a "Hindutva wave".
"This is not a Modi wave, but a Hindutva wave," the Rajya Sabha lawmaker told HuffPost India.
The election results, according to Swamy, showed that religion had prevailed over caste.
"Hindus are rising above caste," he said. "The younger generation of voters is very important. They are young nationalists. They don't care about caste."
The results, the Harvard-educated economist said, suggested that Indians had "forgiven" the Modi government for its dismal economic performance, voting instead for a relatively corruption-free five years and its efforts to identify illegal Bangladeshi migrants from India.