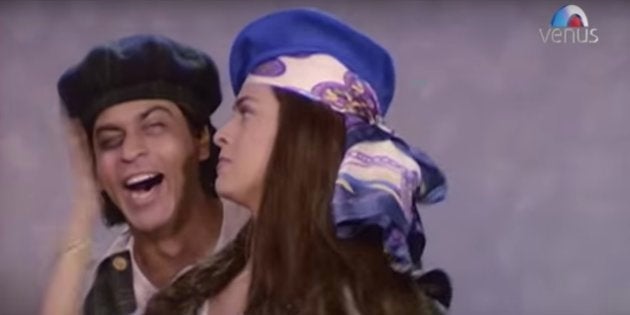 Long, long before the Internet existed, content "creators" had the liberty to lift or simply get inspired by the "viral" stuff from across the globe, floating about in the airwaves, without being called out in front of 5 million furious followers on Twitter or Facebook.
The Indian film industry has had a long and illustrious history of plagiarism. Lets look at a key element of Bollywood films -- the music.
Here's a list of film songs that were either direct lifts, or inspired or borrowed from foreign language songs.
(PS: We haven't added the obvious entries such as Anu Malik or Pritam in the list because we didn't want to exhaust your monthly Internet data plan at one go.)
1. "Suniye To" (Yes Boss, 1997) -- Jatin-Lalit
"Ahla Ma Feki" -- Hesham Abbas (1996)
2. "Mehbooba Mehbooba" (Sholay, 1975) -- R.D. Burman
"Ta Rialia" -- Mihalis Violaris (1973)
3. "Chura Liya Hai Tumne Jo Dil Ko" (Yaadon Ki Baaraat, 1973) -- R. D. Burman
"If It's Tuesday, This Must Be Belgium" -- Walter Scharf, and covered by Bojoura (1969)
4. "Koi Mil Gaya" (Kuch Kuch Hota Hai, 1998) -- Jatin-Lalit
"Take That Look Off Your Face" -- Andrew Lloyd Webber (1978)
5. "Tera Mujhse Hai Pehle" (Aa Gale Lag Jaa, 1973) -- R.D. Burman
"The Yellow Rose of Texas" is a traditional American folk song dating back to 1858 and has various versions and covers.
Here's one by Mitch Miller (1955) -- The Yellow Rose of Texas
6. Pyaar Tune Kya Kiya (Pyaar Tune Kya Kiya, 2001) -- Sandeep Chowta
"The Heretic Theme" -- Exorcist II (1977)
7. "Yeh Hai Bombay Meri Jaan" (C.I.D., 1956) -- O. P. Nayyar
"Oh My Darling, Clementine" is an American western folk ballad dating back to 1884 and has various versions and covers. Here's one by Freddy Quinn.
8. "Aye Dil Laya Hai Bahaar" (Kya Kehna, 2000) -- Rajesh Roshan
"Oh! Carol" -- Neil Sedaka (1959)
9. Tumse Milke Aisa Laga (Parinda, 1989) -- R.D. Burman
"When I Need You" -- Albert Hammond (1976). Although it's version/cover by Leo Sayer was a bigger hit.
10. "Saala Main Toh Sahab Ban Gaya" (Sagina, 1974) -- S.D. Burman
"Chella lla'" -- Vincenzo Di Paola and Sandro Taccani (1956). One of its famous interpretations was by Renato Carosone.
11. Tip Tip Barsa Paani (Mohra, 1994) -- Viju Shah
"Roll Down Di Rubber Man" -- Dr. Alban. (1992)
12. "Koi Na Koi Chahiye" (Deewana, 1992) -- Nadeem-Shravan
"Bird Boy" -- Naná Vasconcelos & The Bushdancers (1990)
13. Dheere Dheere Se Meri Zindagi (Aashiqui, 1990) -- Nadeem-Shravan
"Come into my life" -- Joyce Sims (1987)
14. Dil Ne Yeh Kaha Hai (Dhadkan, 2000) -- Nadeem-Shravan
"Ahebak Leh" -- Abdul Majid Abdallah (1995)
16. Mere Rang Mein (Maine Pyar Kiya, 1989) -- Raam Laxman
"The Final Countdown" -- Europe (1989)
The song was a mashup of two songs actually.
"Where Do I Begin?" -- Love Story (1970). It was covered by Andy Williams.
17. "Uthe Sab Ke Kadam" (Baton Baton Mein, 1979) -- Rajesh Roshan
"Polly Wolly Doodle" -- The Littlest Rebel (1935). However, the origin of the song dates back to 18 century.
18. "Koi Yahan Nache Nache" (Disco Dancer, 1982) -- Bappi Lahiri
"Video Killed The Radio Star" was first recorded by Bruce Woolley and The Camera Club.
However, the version by Buggles (1979) composition is identical to Bappi Lahiri's "Koi Yahan".
19. "Na Jaane Ne" (ChaalBaaz, 1989) -- Laxmikant-Pyarelal
"Part Time Lover" -- Stevie Wonder (1985)
20. "Kambakht Ishq" (Pyaar Tune Kya Kiya, 2001) -- Sandeep Chowta
"Eireann" -- Afro Celt Sound System (1999)
21. "Sachi Ye Kahani Hai" (Kabhi Haan Kabhi Naa, 1994) -- Jatin-Lalit
The intro (prelude) is from "Rasputin" by Boney M (1978)
While the rest of the song is from "In Zaire" (dedicated to boxing champion Muhammad Ali) by Johnny Wakelin (1976).
22. "Pehli Pehli Baar" (Jab Pyaar Kisise Hota Hai, 1998) -- Jatin-Lalit
"Born To Be Alive" -- Patrick Hernandez (1979)
23. "Ladki Kyun" (Hum Tum, 2004) -- Jatin-Lalit
"Roya" -- Andranik Madadian (2000)
24. "Inteha Ho Gai" (Sharaabi, 1984) -- Bappi Lahiri
"The Runner" -- The Three Degrees (1979)
25. "Laila O Laila" (Qurbani, 1980) -- Kalyanji-Anandji
"Chicano" -- Black Blood (1975)
26. "Jab Koi Baat Bigad Jaye" (Jurm, 1990) -- Rajesh Roshan
"Hear The Whistle Blow A Hundred Miles" -- Lester Flatt and Earl Scruggs (1967)
27. "Dil Deke Dekho" (Dil Deke Dekho, 1959) -- Usha Khanna
"Sugartime" -- McGuire Sisters (1958)
28. "Yoonhi Kat Jaayega Safar" (Hum Hai Rahi Pyaar Ke, 1993) -- Nadeem-Shravan
"Lovely Lady Of Arcadia" -- Demis Roussos (1978)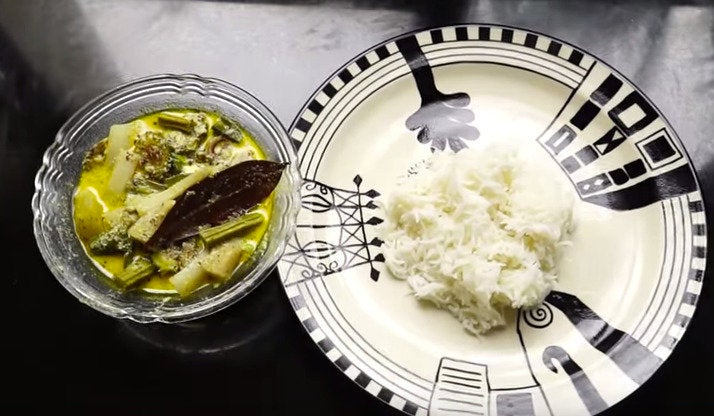 20 Bengali Vegetarian Dishes That Can Give Meat, Fish A Run For Their Money