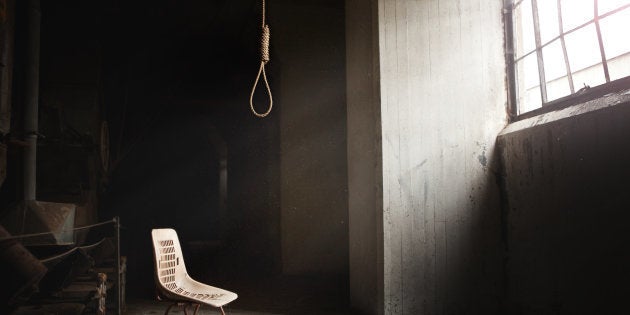 Fed up of her husband and in-laws' constant harassment and alleged demands for dowry, 28-year-old Deepensha Sharma from Delhi allegedly committed suicide on the evening of Monday, 21 August, reported Hindustan Times.
Sharma, an MBA and Mcom graduate, married her husband, Jitendra Sharma, who works in the technical department of a news channel, in November 2014. The couple lived with his parents in east Delhi and have a one-and-a-half-year-old daughter. According to Deepensha's father, Rakesh Sharma, Jitendra and his parents had been mentally and physically torturing Deepensha with dowry demands from the time of marriage.
"They would beat her if she refused to ask me for cash when they demanded it," he told HT. He also said that since her husband refused to pay for her and her daughter's needs, he would keep giving Deepensha Rs 20,000 to 25,000 from time to time, but even that did not satisfy the family.
According to a report in The Hindu, three months ago, Sharma gave Deepensha's in-laws Rs 3.5 lakh to pay their flat's loan installment and last month, on Rakshabandhan, he gave her Rs 12,000 for a TV set, but they were not happy with the amount.
Sharma further claimed that before getting married, Deepensha was an assistant professor at a college in Greater Noida, but within a few short months of marriage, Jitendra forced her to quit her job. She had wanted to study for a PhD after quitting her job, but Jitendra refused to fund the education and urged her to pursue BEd instead, The Hindu quoted the father as saying.
On Monday evening, Deepensha's in-laws called her father and told him she had locked herself in a room and was not opening the door. The police too were notified. Sharma rushed to his daughter's house and when the door was broken open by the police, they found her hanging from the ceiling fan. "No suicide note has been found," HT quoted Deputy Commissioner of Police (DCP) of Shahdara as saying.
According to a report in The New Indian Express, a sub-divisional magistrate has carried out an inquiry in the case and recorded the statements of Deepensha's family. On the basis of the inquiry, the police has detained Jitendra and his father, and registered a case under section 304B (dowry death) of the Indian Penal Code (IPC), punishable with a maximum term of life imprisonment.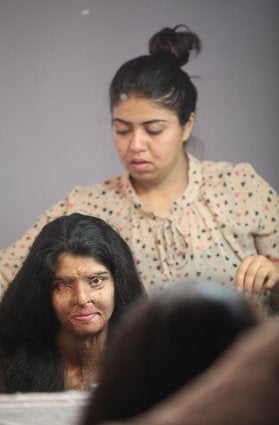 Acid Attack Victims In Powerful Photoshoot
Popular in the Community