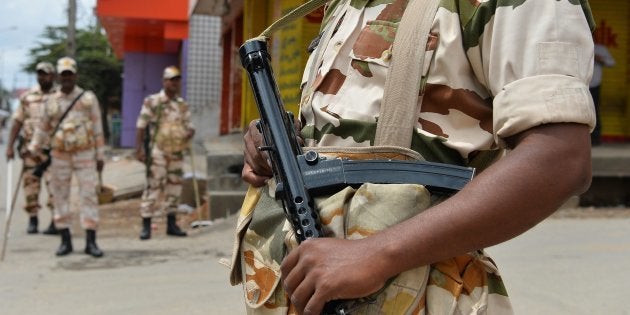 JAIPUR -- More than 30 people have been arrested in the curfew-bound Kotwali police station area of Rajasthan's Banswara district where communal violence broke out on 11 May.
"We have taken three dozen people of both the sides into custody yesterday following tension in the city. Several incidents of arson were reported in the region since Thursday night," SP Banswara, Kaluram Rawat said. The situation is under control but the curfew has not been relaxed, he said.
According to sources, the groups have been at loggerheads over a disputed religious site in Kalika Mata area. The groups had clashed with each other when the 'Shab-e-Baraat' procession was passing by the locality at around 11 pm on 11 May.
According to the police, members of both the sides again pelted stones, and torched houses and vehicles yesterday. "A meeting with senior members of both the communities was held last night. They assured their support to restore peace and communal harmony and spoke to their people. The situation is under control now although heavy deployment of police personnel is there," Rawat said.
Another official said the situation will be reviewed for relaxation in curfew after noon.