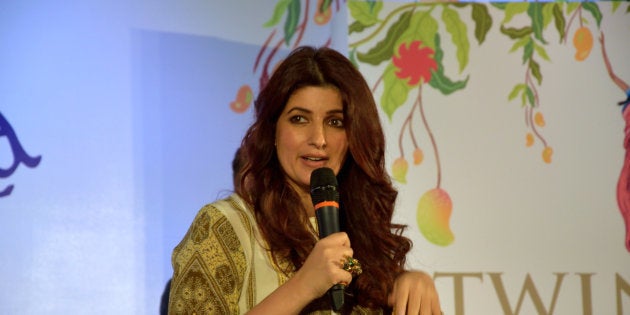 Last year when Twinkle Khanna came out with her book Mrs Funnybones, readers were delighted by the humorous take on everyday situations and the simplicity of her writing. That book left readers hungry for more from Twinkle Khanna's pen. That day has come, but The Legend of Lakshmi Prasad, a collection of short stories, is nothing like Mrs Funnybones. I don't mean that as a criticism—while we still see Khanna's characteristic wit in action, the stories this time break stereotypes, inspire readers and redefine feminism.
The book is already on the bestseller list and, trust me, it's a more accurate take on feminism than Chetan Bhagat's 'One Indian Girl!'
With The Legend of Lakshmi Prasad, the author's first attempt at writing fiction, Khanna has touched a chord with the feelings that every woman at some point in her life surely feels. You'll be tickled, but you'll also find yourself thinking hard.
A slice of humour with a dash of wisdom
The underlying theme of the book is feminism and breaking stereotypes. Instead of taking a regular approach of showing women fighting for their rights, the stories have been narrated in the witty style that Twinkle Khanna is known for. Each character breaks a stereotype and comes to the forefront, taking a bold step and setting an example to be followed. At the end of each story, you are inspired by the protagonist who fights all challenges and emerges victorious.
Beautiful depiction of characters
From Lakshmi Prasad to Noni Appa to Elisa to Bablu, all four protagonists of the respective short stories have been beautifully sketched. There's a rebellious teenager who wants to secure the life of every girl of her village after seeing her elder sister being beaten for dowry; there's an older woman falling in love with her young yoga teacher; there's a woman who jumps in and out of marriages and meets prospective grooms of her parents' choice; there's the man who breaks the ultimate taboo by engaging with the subject of menstruation and making low-cost sanitary. Each of these characters have been wonderfully etched in the weave of the story they tell.
Wonderful storylines in accessible language
All four stories told are beautifully crafted yet simply told. Khanna's style is effortless and descriptive, making the reader flip through pages with ease and deliberating over the turns that characters go through, wanting to know happened next. The two most impactful stories of the book are "Salaam, Noni Appa" and "The Sanitary Man from the Sacred Land." The first one is an endearing portrayal of life of two elderly sisters while the second one is inspired by the life of Padma Shri Arunachalam Muruganantham, a social entrepreneur from Tamil Nadu who made low-cost sanitary napkins and made people talk about menstruation—something that's unheard of in many parts of the country.
Inspiring one-liners
This is something we see in both Mrs Funnybones and The Legend of Lakshmi Prasad. There are some inspiring one-liners that you want to re-read and share with others. My personal favourite part is "Women have been looking for a cape and have been handed an apron for centuries. But here was a man who wanted to help women swing their apron around, let it flutter down their backs and watch them soar through the clear blue skies." Another one is that brings out the essence of Elisa's tale is, "She briefly belonged to many, but truly to herself."
All in all, the book is a must read—for a woman because it gives feminism a whole new meaning, and for a man because it sets the example of a man who is working hard to bring a change in the way women live. We need more men like him. The book is already on the bestseller list and, trust me, it's a more accurate take on feminism than Chetan Bhagat's One Indian Girl!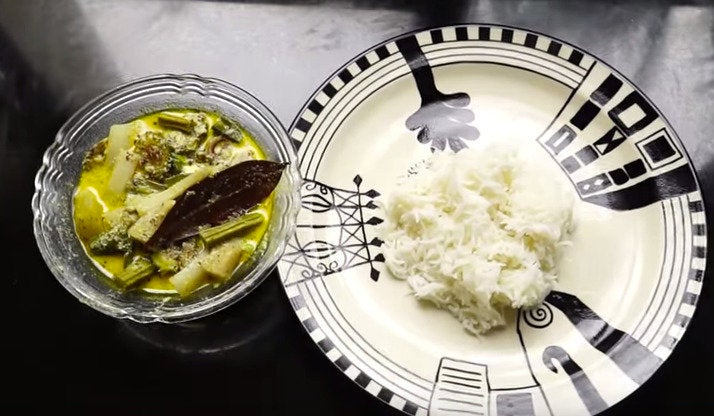 20 Bengali Vegetarian Dishes That Can Give Meat, Fish A Run For Their Money