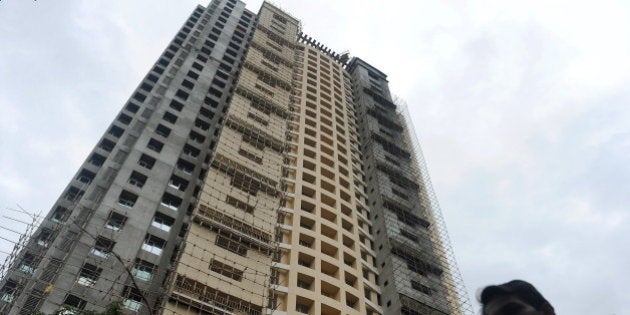 NEW DELHI -- Today, India marks ten years since its revolutionary law, which helps people get information from their government, came into force. One activist described the Right To Information Act as a "game changer" that dethroned public officials from their pedestal, and struck a lethal blow to the "mai-baap" legacy inherited from the British.
Over the past decade, RTI activists and citizens have filed tens of millions of applications to further transparency and accountability in governance, challenge the exploitation of natural resources by politicians, corporates and the mafia, as well as to improve their daily lives in a myriad ways from accessing ration cards and pensions to inspecting land records and exam answer-sheets.
Looking back over the past 10 years, RTI activists, who took on lawmakers and business leaders, say that strong instincts and patience are key to cracking a case, which can involve pursuing multiple application over months, dealing with hostile officials and poring over dense government documents.
But slowly, the pieces of the puzzle begin to fit, said Simpreet Singh, who exposed the Adarsh Housing Society scam.
"It just take Rs.10 to right a wrong," he said. "The biggest achievement of the RTI is that it tells the most powerful people that they are not beyond the reach of the common man."
On its 10th anniversary, HuffPost India recounts five huge scams which either came to light because of the RTI or the law was critical to sifting through the muck.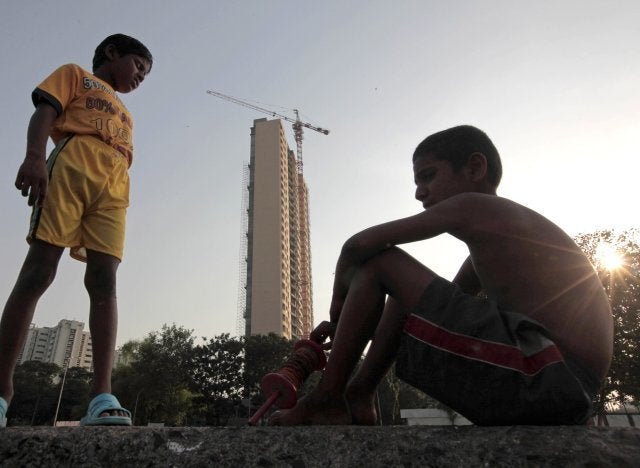 The Adarsh Housing Society, a 31-storey building, which came up in the prime real estate area of Colaba, Mumbai, was originally supposed to be a six-storey structure to house war widows and heroes of the 1999 Kargil War.
Shortly after the RTI came into force, activists Simpreet Singh and Yogacharya Anandji embarked on a quest to expose how politicians, bureaucrats and military officials had flouted rules to acquire flats below market rates, which culminated in the resignation of Maharashtra Chief Minister Ashok Chavan, whose own relatives were allottees in the building.
The RTI applications sent by these two activists to several public bodies revealed that the land on which the building was constructed did not belong to the government of Maharashtra, but to the Ministry of the Defence under the central government. It also revealed that while the allottees grew from 31 to 103 from 2003 to 2008, an environmental clearance was never received to construct the high-rise in a Coastal Regulation Zone.
Besides the flouting of rules, which the public regards as routine, the most disturbing aspect of the Adarsh Scam was how ministers, politicians, top army officials and bureaucrats were making a beeline to get flats in a building mean for war widows.
Some of the prominent names included Union Minister Suresh Prabhu, Former Army Chiefs Deepak Kapoor and N.C. Vij, Sanjoy Sankaran, son of former chief secretary D.K. Sankaran, diplomat Devyani Khobragade, and Congress Party leader Kanhaiyalal Gidwani, who died in 2012, and his two sons.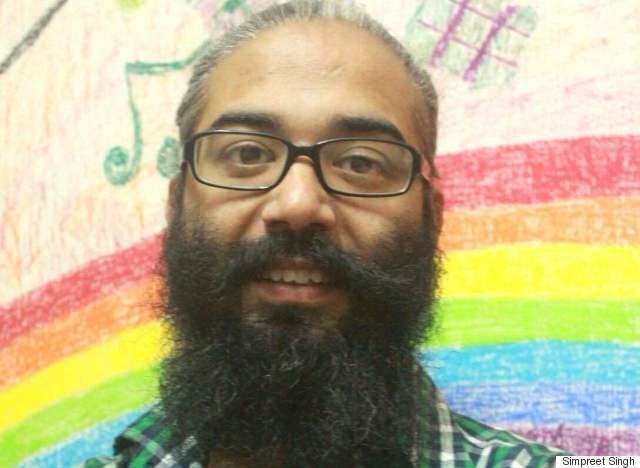 Recalling how the Adarsh Scam unfolded, Singh says it was still early days of the RTI, and officials could be frigid when faced with requests for information.
"I remember that whenever I went to the collector's office in Mumbai, the concerned person used to disappear. But you had to get know the low-level employees who would let some information slip," he said. "It took months, years, to get a clear picture. But as it became clearer that things were fishy, our resolve got stronger."
For Singh, the most significant takeaway from the Adarsh Scam is that it "exposed the modus operandi of corruption." "You here allegations of corruption all the time, but where is the evidence. This showed how corruption happens. The nexus between corruption and the custodians of the law, and how they break the law," he said.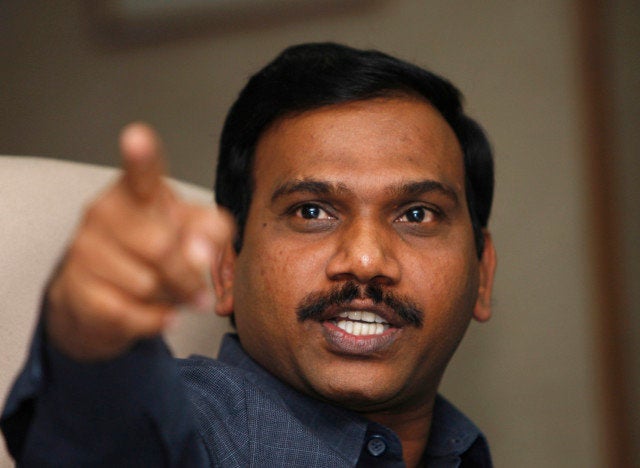 In 2011, India's telecom scandal aka the 2G scam clinched the second spot in Time Magazine's "Top 10 Abuses of Power" list, bested only by Watergate.
The 2G scandal involved the Telecom Ministry, led by Andimuthu Raja, undercharging mobile phone companies for frequency allocation licenses, allegedly for bribes, which ended up costing the Indian government Rs1,76,645 crore.
As the scam unfolded over months, the RTI helped to uncover how the rot spread in the Congress Party led government. An RTI application filed by Subhash Chandra Agrawal, for instance, revealed that Raja had a "15-minute-long" meeting with then Solicitor- General Goolam E. Vahanvati in December 2007 following which a "brief note was prepared and handed over to the Minister," but no minutes were recorded.
Responding to then Prime Minister Manmohan Singh's letter urging "fairness and transparency" in the allocation of spectrum, Raja responded by saying that his meetings with the "External Affairs Minister (Pranab Mukherjee) and the Solicitor-General of India have further enlightened me to take a pre-emptive and pro-active decision."
Over the past few years, Vahanvati, who served as Attorney General of India from June 2009 to May 2011, strongly refuted that Raja's communication with Singh was connected to their discussion in December, 2007. He passed away in September 2014.
Another revelation came in the summer of 2011, when RTI activist Vivek Garg received close to 600 documents in response to his application to the Prime Minister's Office, which included a controversial finance ministry note that said 2G spectrum could have been auctioned at better prices had the then Finance Minister P Chidambaram insisted.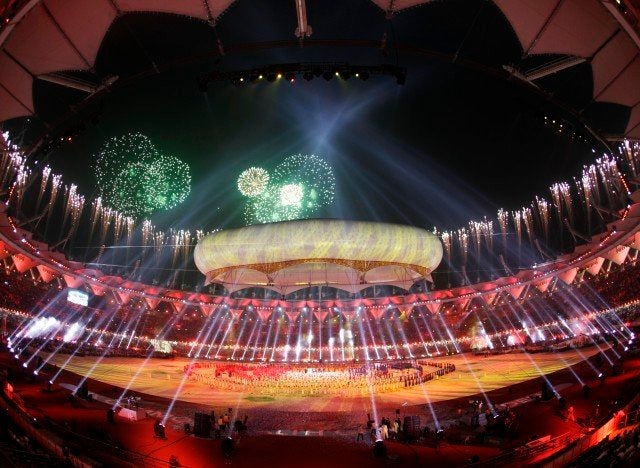 Commonwealth Games - Diversion of Dalit Funds
India was still reeling from the 2G Scam, when it was hit by the dubious dealings of Suresh Kalmadi, a lawmaker from Pune, who was charged with fashioning the 2010 Commonwealth Games into a world-class event. Instead, he allowed CWG to become an incubator of corrupt deals and set the country up for being humiliated.
Just a week ahead of the athletes moving into their accommodation at the CWG village near the Yamuna River, foreign observers found filthy rooms with piles of rubble and dust, dirty sheets with paw prints, paan stains on the walls, no electricity and plumbing, and human waste on the bathroom floor and sink.
While the opening ceremony of the games was spectacular, Kalmadi was booed. On April 26, 2011, he was arrested for allegedly handing out an inflated contract of Rs. 141-crore to Swiss Timing for its timing and scoring equipment, which caused a loss of Rs. 95 crores to the Indian government.
The "beautification" of Delhi by creating "no-tolerance zones," rounding up beggars and homeless citizens, and sending them back to states of their origin, were arguably the most revolting steps taken by the Delhi government - then run by Congress Party's Sheila Dikshit.
Another one was revealed by an RTI application filed by the Housing and Land Rights Network, a non-profit, which revealed that the Delhi government had diverted Rs744 crore from social welfare projects for the Dalits to the Commonwealth Games from 2005-2006 to 2010-2011.
The Special Component Plan (SCP) was as introduced in 1979 by the Indian government to bolster economic development and social welfare for Scheduled Castes. Data procured through the RTI showed that money from the SCP was systematically diverted from the very first year it was adopted by the Delhi government in 2006-07, and this amount increased with each passing year.
These funds were directed towards the Queen's Baton Relay in the cultural segment of CWG, developing roads around stadiums, and supplying water to the CWG village, but HLRN also found that most of these projects were only on paper, suggesting corruption and misuse of the funds.
"The CWG process, from the time of the bid to the continuous colossal escalation in the total budget, has been characterised
by a lack of public participation, transparency, and government accountability," HLRN wrote, four months before the scheduled games.
The diversion of Dalit funds during the CWG triggered further investigations. Using budget documents and RTI, the National Coalition For SCSP-TSP Legislation, an umbrella organisation of Dalit and Adivasi groups, figured out that a staggering 5,27,723.72 crores worth of funds had been denied to Dalits and Tribals from the seventh to twelfth five year plans (till 2014-15) in the Union Budget.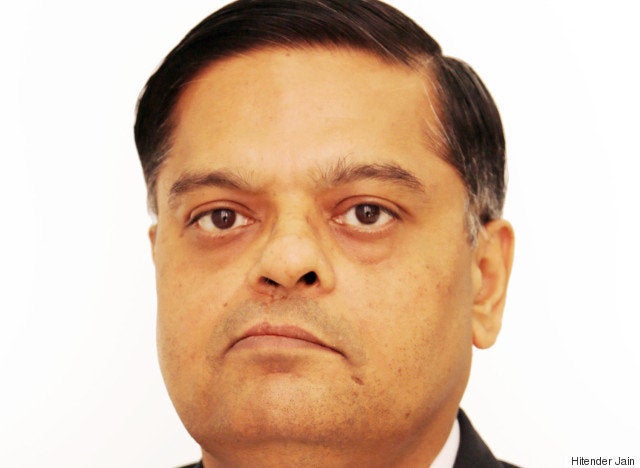 Indian Red Cross Society Scam
Just two months after RTI came into force, Hitender Jain, who runs Resurgent India, an NGO based in Ludhiana, set about investigating how public officials in the Indian Red Cross Society, a statutory body, were squandering money meant for the Kargil war relief and rehabilitation of those hit by natural disasters.
Twenty-six applications revealed that Indian Administrative Service (IAS) officers had siphoned off relief and rehabilitation funds worth millions of rupees to buy cars, expensive mobile phones, furniture, air conditioners, refrigerator, and pay for petrol, telephone bills, mobile phone bills, hotel and restaurant bills, crockery, furnishings, LPG cylinder refills, and nappies.
Ten years on, Jain recalled how tough it was to get a response from the officials who were also dealing with RTI applications for the first time. "Pressures started coming in from the district administration not to press for information but I was firm. All efforts were made to make me meet the Deputy Commissioner, which I refused," he said.
The law requires information to be furnished in a month, but it took almost 19 months since Jain filed the first application for information to start trickling in. Eventually, he had to channel his skills as a chartered account to pore over 4,511 pages of government documents.
Over five million rupees meant for Kargil War Relief, Orissa Cyclone Relief and Gujarat Earthquake Relief have now been deposited in P.M. Relief Fund, and departmental action is being taken against six erring Deputy Commissioners, according to Jain.
The activist described RTI as a "game changer," which changed the equation between the officials and the public.
"The masters of the yesteryears who were conceived to be public servants continued to behave like Mai Baap and considered themselves to be a class apart meant to rule the public," he said. "Now, the RTI has made made the Saheb Bahadur understand that they are public servants meant to serve - We The Public."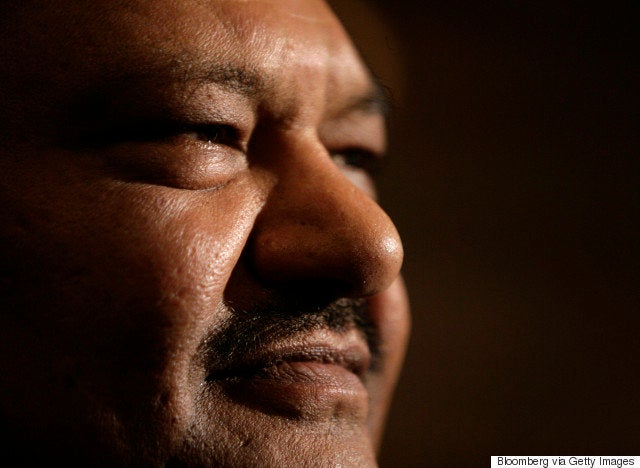 Billionaire Anil Agarwal's University In Orissa
In April 2006, Anil Agarwal, chairman of the Vedanta Group, set about acquiring land in Orissa to establish a Rs15,000 crore university on 15,000 acres of land, which was to rival universities like Stanford and Cambridge.
The Naveen Patnaik government lost no time in granting 8,000 acres of land to the Anil Agarwal Foundation, and promised to acquire an additional 7,000 acres for the project along the Puri-Konark Marine Drive.
Challenging the acquisition in the Orissa High Court, land owners obtained a document under the RTI which showed that the government never given them an opportunity to be heard under an enquiry mandated under the Land Acquisition (Companies) Rules, 1963, before land is acquired.
Severely reprimanding the state government for violating environmental laws and breaking norms for acquisition, a two-judge bench of the Orissa High Court headed by Chief Justice V Gopala Gowda directed the land to be returned to its original owners.
The Vedanta University fiasco humiliated the Naveen Patnaik government, dealt a blow to its claims of transparency, and exposed how the politicians and bureaucrats bend rules and break laws to accommodate powerful business leaders.
The state government, Justice Gowda wrote, had "violated the human rights and fundamental rights" of thousands of land owners.
Meanwhile, Agarwal hasn't given up his dream of setting up the multi-crore university. Earlier this year, Orissa's former Chief Secretary Bijay Kumar Patnaik joined Vedanta Group as President – Vedanta University Project, sparking speculation about its revival in the state.



Popular in the Community