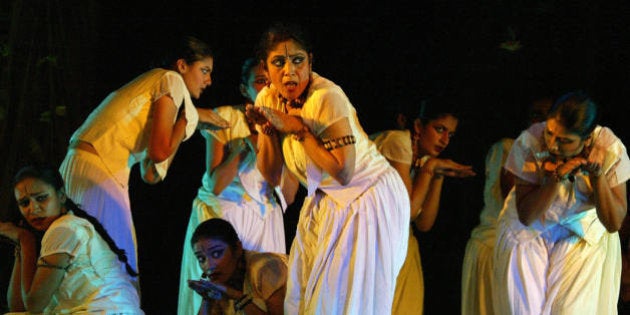 In 2009, TED -- that has been operating since 1984 as a global community to encourage knowledge in every field -- extended its platform to the Indian subcontinent, and added a rich plethora of voices, information and passion to its family. If you haven't seen these before, they'll only do what they've done countless times before: open your eyes to a world of knowledge and depth.
And if you have, ask yourself how much of the 'Talk' do you actually remember?
Here are 5 Ted Talks that will inspire you, fuel your passions, connect you to people and remind you that life is meant to be lived to its fullest. In short, no matter how many times you hear them, they never get old.
1. Diagnosed with breast cancer in 2008, classical dancer Ananda Shankar Jayant shares her story of facing the disease and the strength that helped her dance through it.
2. What are you going to leave behind as your legacy? Artist Raghava KK talks about how 'forgetting is so important to remain idealistic', and how crucial it is to forgo a 10-year plan for a 200-year plan to guide your choices and goals.
3. While Sunny Leone's Manforce advert for condoms received 1578707 views, shockingly, this video only received 35,000. Popularly called 'the bear man', Kartick Satyanarayan talks about how he rescued over 550 dancing bears from their fate: cubs who's teeth were smashed with iron bars, and mother bears who were killed, and helped the Kalandar community find its way to a better life.
4. Arunachalam Muruganantham rose from humble beginnings and even sacrificed his family to find an ultimate, low-cost hygienic solution for menstruating women across India.
5. The inventor of SixthSense, a wearable gestural interface, Pranav Mistry's demo at the TED India event in 2009 was well received.