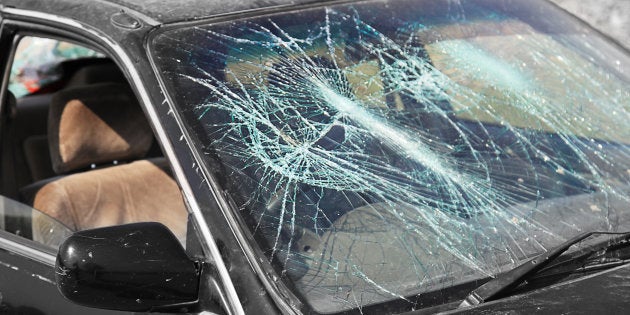 Some time, you may wonder that despite having the same car and identical parameters, why you and your neighbour or friend should have to pay different motor insurance premiums.
That is because an insurer takes multiple factors into consideration before calculating motor insurance premium. The two most obvious factors that affect your insurance premium are deductibles, and opting to have a lower cover. But your motor insurance premium depends on several other factors and knowing them can help you make a well-informed decision. Here are 5 important factors that affect your motor insurance premium.
Location
Your place of residence has a direct relation to your lifestyle. The city where your vehicle is registered impacts how much you will pay for your motor insurance. Insurers have defined different locations within the country as 'Insurance Zones' based on vehicle's exposure to risk. These zones are generally metro cities and the rest of India. Metro cities have a higher rate of vandalism and accidents. So, if you are living in a metro city you will have to pay more for car insurance than someone residing in a less populated and less developed city. For instance, if you buy motor insurance with zero depreciation for a new car in a semi-urban area, you will have to pay 3% to 5% less than buying the same policy in a metro city.
Type of coverage
There are two kinds of plans that are common - third party insurance and comprehensive Insurance. In the first, the insurance cover applies only to the damage done to the other vehicle involved in an accident, and not to you or your car. However, in a comprehensive cover plan, coverage will also be of the damage done to all vehicles involved in an accident, including your own vehicle. Some people opt for the third party insurance simply because its premium is much lower than that of a comprehensive plan. For example, for a brand new Hyundai i10 GLS Asta, third party insurance will cost anything between Rs 3,200 and Rs 3,500 while a comprehensive plan for the same car may cost between Rs 10,000 and Rs 15,000 depending upon the number of additional riders you take.
Type of Engine
Motor insurance premium depends on two components: own damage and third party. Own Damage (OD) cover is derived from the Insured Declared Value (IDV) of your car but the calculation of Third Party (TP) depends on the cubic size or displacement size of your car's engine. In other words, the insurance premium of a 1000 CC engine car will be less than that of 1500 CC car.
Security measures
You purchase an insurance policy to cover the risk posed to your car. So, if your car is fitted with some security devices such as airbags, gear & handle lock, and GPS tracking system, the risk of damage to your car diminishes. Insurance companies take your security efforts into account while calculating premium, and may offer a discount of 2.5% or Rs.500, whichever is lower, on your OD premium. However, this discount will be applicable only if the security devices installed are approved by ARAI (Automotive Research Association of India).
Car customization
Accessories such as roof rails and spoilers are generally not covered under the motor insurance policy. But if you want them covered, then get them fitted by your dealer at the time of buying the car. Your dealer will include the cost of such items to the price of your car, and you will get a higher IDV by your insurer. However, you must know that it will increase your insurance premium.
Since motor insurance policy is for one year, it is always better to do a thorough research about various factors that affect insurance cover before finalising one.
Popular in the Community