Fabulous first novels; second and third books from big names in the book world; the final (tensely anticipated) books of trilogies (by Hilary Mantel and JM Coetzee), the prequel to The Hunger Games trilogy; first works of non-fiction by fiction writers (and vice versa); and more—the first-half of the publishing year in 2020 will leave you spoilt for literary choices.
Bookmark these, press pre-order or call your favourite bookstore (apologies in advance to your bank balance), set your reading goals, surpass them, then set new ones.
Happy 2020, and happy reading!
JANUARY
1. Low by Jeet Thayil (Faber & Faber)

From the Booker-shortlisted and DSC Prize-winning writer of Narcopolis, and more recently, The Book of Chocolate Saints, comes this Bombay-set story of Dominic Ullis—and his "whirlwind weekend of self-destructive grief"—featuring a dangerous drug, "Meow Meow", and joyrides, misadventures, and epiphanies. Hop on.
2. Djinn Patrol on the Purple Line by Deepa Anappara (Penguin Random House India; Chatto and Windus)
"This story is a talisman. Hold it close to your hearts," we're told, at some point, in Vintage's lead debut novel for 2020 which will be simultaneously co-published in India and the US. Anappara's years of journalistic work, wide-ranging awards, fellowships, and advance praise, precede the arrival of her foray into full-length fiction. Of Djinn Patrol, Mahesh Rao has said: it's "filled with wit, warmth and heartbreak—and a truly wonderful child narrator".
3. The Death of Jesus by JM Coetzee (Harvill Secker)

In 2020, his 80th birth year, the Nobel Laureate and double Booker winner closes his trilogy—following on from the much-loved The Childhood of Jesus and The Schooldays of Jesus—and continues along the path of "exploring the meaning of a world empty of memory but brimming with questions". We'll be re-reading Childhood and Schooldays in anticipation of its arrival.
4. Poonachi: Lost in the Jungle by Perumal Murugan, illustrated by Priya Kuriyan (Red Panda; Westland Publications)

The Tamil writer's novels for adults have caused controversies (One Part Woman), travelled literary prize circuits (the "twin sequels"), and reached international shores (One Part Woman, followed by Poonachi). The beloved little black goat—her "trysts with the forbidden, sipping on the taste of freedom, loneliness and finally the realisation of where she belongs"—now meets young readers in this picture book full of red-and-black illustrations and (re-) interpretations of her stories.
5. Like Blood on the Bitten Tongue: Delhi Poems by Akhil Katyal (Westland Publications)
Arguably one of India's most popular contemporary poets—one who marries Urdu and Hindi traditions of poetry writing (and performance) with the English form—the "bittersweet poems" in Katyal's new collection, too, are brimming with empathy and sincerity, says the blurb. Cover artwork by Vishwajyoti Ghosh.
6. Jaipur Journals by Namita Gokhale (Penguin Random House India)

Part love letter to the "greatest literary festival on earth", part satire about the glittery attendees who go year after year, and part ode to the many up-and-coming writers, Gokhale's next book stages and makes space for "the pretensions and the pathos of the loneliest tribe of them all: the writers". If you're attending JLF 2020, we recommend you bring along a copy in your bag.
7. Manto and I by Nandita Das (Aleph)

"In this book, I have chosen to share not just my creative, but also my emotional, political, and spiritual experiences of the six years I spent with Manto," says Das. If you've watched the film, this book will serve as a companion, as it candidly cuts into the behind-the-scenes moments and the making-of the story on screen.
8. Chats with the Dead by Shehan Karunatilaka (Penguin Random House India)
From the Commonwealth Book Prize and DSC Prize-winning writer of Chinaman—whose 10th anniversary edition will accompany this publication—comes a classic whodunit with a cutting twist. Featuring war photographer Maali Almeida who is given the task of solving his own murder, this is a "dark comedy of life, death and everything in between", set after the Sri Lankan civil war.
9. The Lion of Kashmir by Siddhartha Gigoo (Rupa)
Winner of the Commonwealth Short Story Prize (Asia), and the writer of a handful of fiction and non-fiction books, Gigoo's latest is not just a story of a father and daughter, but also of the "past and present, duty and desertion, loyalty and treachery, and right and wrong"–and of Kashmir itself.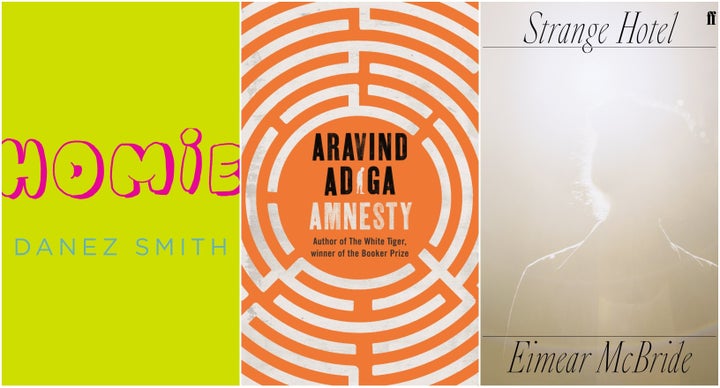 FEBRUARY
10. Amnesty by Aravind Adiga (Picador; PanMacmillan India and UK)

This is the story of Danny—an undocumented immigrant in Sydney, denied refugee status after he fled from his native Sri Lanka—and about making choices that may weigh heavily on his conscience, about one's rights and responsibilities. Of Amnesty, Andrew McMillan has said: "A mesmerising, breakneck quest of a novel; a search for the true sense of self… The scope and profundity of Victor Hugo, the humour and wit we've come to expect from Adiga, and a novel which suggests the impossibility of keeping a sense of the self in a globalised world which either forces assimilation or exile.
11. Homie by Danez Smith (Graywolf Press; Chatto & Windus)

"Part friendship diary, part bright elegy, part war cry"–this new collection from the youngest-ever winner of the Forward Prizes is, we're told, written for friends, and "a righteous text that carves a religion out of friendship," says fellow poet Fatimah Asghar. It's full of surprises, too: flip to the first page to find out that the title on the cover is faux; flip the book sideways: the format of Smith's poems—genius—demand to be read actively, with attention.
12. Hijab by Guruprasad Kaginele, translated from Kannada by Pavan N. Rao (Simon & Schuster India)

Set in a nondescript town in Minnesota, Hijab, which starts off as a story about three Indian doctors waiting for their green cards, swiftly spirals into a dystopian fable asking bigger, burning questions about and around identity, immigration, belonging and racial profiling. What does being a migrant really mean?–asks the author of this award-winning novel.
13. The Loneliness Of Hira Barua by Arupa Kalita Patangia, translated from Assamese by Ranjita Biswas (Picador; Pan Macmillan India)
The English translation of the 2014 Sahitya Akademi Award-winning collection of short stories, originally titled Mariam Austin Othoba Hira Baruah, from one of our leading feminist voices. It "paints powerful portraits of ordinary people, especially women, negotiating their personal lives in times of socio-political strife and turmoil in Assam".
14. Strange Hotel by Eimear McBride (Faber & Faber)
This, the third literary offering from the writer of the publishing phenomenon, A Girl is a Half-Formed Thing, is a slim book—which is nevertheless soaked with desires, losses, dark negotiations, liminalities, and memories. McBride is inimitable, but Strange Hotel is one for fans of Olga Tokarczuk's Flights and Nina Leger's The Collection.
15. Resisting Disappearance: Military Occupation and Women's Activism in Kashmir by Ather Zia (Zubaan Books)
Drawn from Zia's decade of engagement with the Association of Parents of Disappeared Persons (APDP) as an anthropologist-cum-activist, Resisting Disappearance—through ethnography, poetry, and photographs—follows mothers and "half-widows" as they enter courts, military camps, and morgues in search of their lost loved ones. How has trauma been transformed in the context of South Asia's longest-running and ever-increasing conflict? This is recommended reading for our times.
16. Sex and Lies by Leïla Slimani (Faber & Faber)
The writer best-known for her bestselling novels Lullaby and Adele—and as the first Moroccan woman to win the Prix Goncourt—makes her non-fiction debut in the English-speaking world with these well-researched and -rounded stories of Moroccan women's lives. Sex and Lies stages contradictions and hypocricies, half-truths and double lives, set as it is in a cultural context that often condemns and commodifies sex.
17. My Past is a Foreign Country: A Muslim Feminist Finds Herself by Zeba Talkhani (Hachette India)
Already a huge hit in the UK, where it was published in 2019 (Sceptre), and which travels from Saudi Arabia to India, Germany, and finally the UK, Talkhani's memoir tackles the macro and the micro and everything in between: from patriarchy and traditions, to feeling like an outsider and hair loss. Her fierce story is a fight for individuality as a Muslim feminist.
18. Weather by Jenny Offill (Granta Books)
Fans of Dept. of Speculation have been waiting for Offill's next with bated breath—and for five-odd years. Early readers reckon it's far more superlative than her previous work (if that's possible). Ocean Vuong thinks "we are not ready nor worthy". Of the prescient and the precarious, written in her signature fragmentary style and full of new-found fears, Weather is nothing short of "instant classic" material. Pair with The Crying Book by Heather Christle.
19. Funny Weather: Art in an Emergency by Olivia Laing (Picador)
"A testament to the power of art in times of crisis", this collection of essays is career-spanning work from the winner of the 2019 James Tait Black Prize for Crudo. With profiles of prominent art figures, interviews with Hilary Mantel and Ali Smith, love letters to lost musicians, explorations on technology and the body, being lonely, and more, Laing is here to tell us how art can change how we see the world.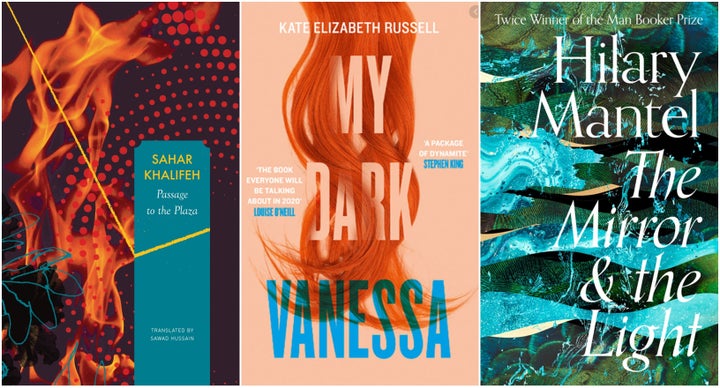 MARCH
20. Passage to the Plaza by Sahar Khalifeh, translated from Arabic by Sawad Hussain (Seagull Books)
In Bab Al-Saha, a quarter of Nablus, Palestine, sits a house of ill-repute, and within it lives Nuzha—ostracized from her community. When the 1987 Intifada erupts, her house becomes a home, a sanctuary. In Passage to the Plaza, told from the perspective of female protagonists, "notions of freedom, love, respectability, nationhood, the rights of women and Palestinian identity" are broken down and built back up again.
21. Victory Colony by Bhaswati Ghosh (Yoda Press)
This 1950s-set story speaks of the resilience of refugees from East Pakistan—and specifically of Amala Manna—who found themselves mostly unwanted on either side of the border following Partition. In the face of government apathy and public disdain, they started anew their lives from scratch, and in the process, changed the socio‐cultural landscape of Calcutta, the city they claimed as home, forever. Needless to say, Victory Colony has renewed resonance and significance in our current political climate.
22. My Dark Vanessa by Kate Elizabeth Russell (4th Estate; HarperCollins UK and India)
Bustle called this the book "Most Likely To Totally Blow Up Your Group Chat"—and who are we to argue with that? While its subject matter—the relationship between a teacher and his underage student—doesn't make for easy reading, it's most certainly necessary (if also uncomfortable) reading, especially in the age of #MeToo. For fans of Susan Choi's Trust Exercise and Mary Gaitskill's This is Pleasure.
23. The Mirror And The Light by Hilary Mantel (4th Estate; HarperCollins UK and India)
Eagerly awaited and eight years in the making, the finale of the Wolf Hall trilogy is likely to be the literary highlight of 2020—and on the Booker longlist. Mantel completes the journey of Cromwell, who, we're told, is the "crowning glory of the trilogy—portrayed with passion, pathos and energy as politician, fixer, husband, father, subject and as a man who both defied and defined his age".
24. The Glass Hotel by Emily St. John Mandel (Pan Macmillan)
Half a decade after her best-selling, ground-breaking dystopia, Station Eleven, the writer returns with a mystery about the relationship between a New York financier, his waiter lover, and a disappearance. Set across a ship, Manhattan skyscrapers, and the wilderness of remote British Columbia, the novel paints a heady and "breathtaking picture of greed and guilt, fantasy and delusion, art and the ghosts of our pasts".
APRIL
25. Rising Heat by Perumal Murugan, translated from Tamil by Janani Kannan (Penguin Random House India)
Murugan's first-ever novel, now translated for the first time, is the story of young Selvan, whose life has changed irrevocably. His family's ancestral land has been sold to make space for the construction of a housing colony, and they're soon compelled to make do with smaller lodgings, increasing financial and familial pressures, and dwindling fortunes. For fans of Ghachar Ghochar by Vivek Shanbhag.
26. Little Eyes by Samanta Schweblin, translated from Spanish by Megan McDowell (Riverhead Books; OneWorld Publications)
We've stayed up late reading her nightmarish novella, Fever Dream. We've felt our mouths go dry, and found ourselves at a loss for words, reading her surreal short stories, Mouthful of Birds. The Argentinian writer—who is no stranger to the Man Booker International Prize longlist—returns with a full-length work of fiction: a world of voyeurism, narcissism, and obsession (with technology), and true to her style, there's a healthy dose of the sinister, seductive, and surreal.
27. No Straight Thing Was Ever Made by Urvashi Bahuguna (Penguin Random House India)
I described her first collection of poems, Terrarium, as "terrestrial, atmospheric, oceanic." Bahuguna's new book is a collection of essays—sitting on the fence between personal narratives, conversational anecdotes, and research. She discusses living with mental illness in all its forms and facets—from family to physical fatigue and professional impact—and is at the top of the non-fiction books I'm most looking forward to this year.
28. Funeral Nights by Kynpham Sing Nongkynrih (Westland Publications)
A Khasi man dies. His family and friends gather around for a night of storytelling and legend-sharing—tales that bring together the land and its people. In his first full-length novel, the poet "brings alive the rich and unique culture of the Khasi tribe of Meghalaya in all its beauty, its customs and rituals and its peculiarities".
29. The Heart Asks Pleasure First by Karuna Ezara Parikh (Picador; PanMacmillan India)

"It is 2001 and Daya and Aaftab have just met in a park in Cardiff." This, the poet's debut work of fiction has been a decade in the making—and it's not your average love story, we're told, but one of "impossible, forbidden love, difficult joyous friendship" in a world of migration, xenophobia, Islamophobia and jihad.
30. Postcolonial Love Poem by Natalie Diaz (Faber & Faber)
Diaz—who is Mojave and an enrolled member of the Gila River Indian Tribe—won an American Book Award for her debut poetry collection, When My Brother Was an Aztec. Her "transformative" second collection, described as "an anthem of desire against erasure", and "a thunderous river of a book" about bodies, is already being welcomed with warm, rapturous praise on both sides of the Atlantic.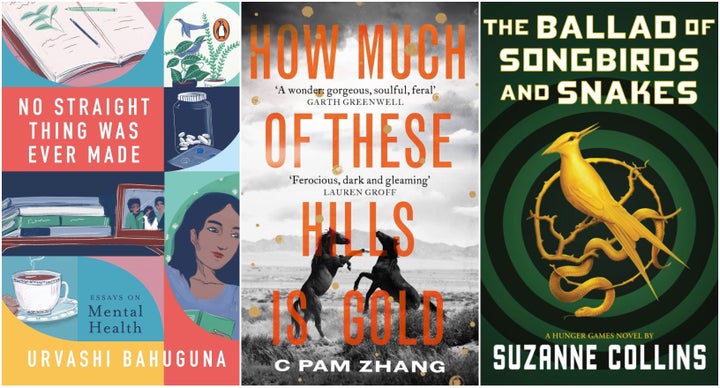 31. The Plague Upon Us by Shabir Ahmed Mir (Hachette India)
Mir, who won the 2017 Reuel International Prize for Fiction, makes his novel debut with a story of Oedipal guilt set in Kashmir in the 1990s. Featuring an incident involving four residents of the Kashmir valley, pieces of a jigsaw puzzle start to fit together as a tragedy also unfolds.
32. Shameless by Taslima Nasreen, translated from Bengali by Arunava Sinha (HarperCollins India)
Shameless, the sequel to the controversial and best-selling Lajja, had never been published in Bengali, or any other language, until very recently, when a Hindi translation was printed. This "timely, topical and outspoken novel about communal tensions in India" is, according to its author, "not a political novel–and instead about what the politics of religion does to human beings and their relationships: a ruthless, uncompromising, heartbreaking tale of ordinary people's lives in our times".
33. Name, Place, Animal, Thing by Daribha Lyndem (Zubaan Books)

Set in politically charged Shillong, this interconnected collection of stories speaks of the coming-of-age of a young woman–and the city and community she calls home. As "each chapter gently lifts a curtain to reveal glimpses of the protagonist's Protestant, Khasi life", we see her cross the threshold from childhood to adulthood.
34. The Vikram Aditya Adventure Series by Deepak Dalal (Puffin)
"From the coral atolls of the Lakshadweep Islands to the high-altitude plateaus of Ladakh, from the game park of Ranthambore to wind-swept hills of the Sahyadris," follow in the footsteps of Vikram and Aditya, as they journey through the wilderness in this first-of-its-kind series of wildlife mysteries, featuring: Ranthambore Adventure; Ladakh Adventure; and Snowleopard Adventure.
35. The Ballad of Songbirds and Snakes by Suzanne Collins (Scholastic)

The prequel to the trilogy will revisit the world of Panem sixty-four years before the events of The Hunger Games, starting on the morning of the reaping of the Tenth Hunger Games. Yes, this will be a major event in the book world this year. Yes, you should reread the trilogy while you wait.
36. How Much of These Hills is Gold by C. Pam Zhang (Virago)
This epic debut novel, set during the Gold Rush in a reimagined American West, has received early praise from the likes of Daisy Johnson and Lauren Groff. Lucy and Sam are two newly orphaned siblings who travel an unforgiving landscape with their father's body on their backs. This is the story of the myth of the American Dream, of memories, of (an immigrant) family and fortune, and more.
MAY
37. The Rooster is the Culprit by Unni R., translated from Malayalam by J. Devika (Westland)
The short-story writer and screenwriter—whose latest collection of short stories translated into English, One Hell of Lover (2019), was well-received by readers—makes his foray into the novel form with a "satire on the misplaced idea of nationalism", featuring a rooster who is booked for sedition for hurting the sentiments of the villagers. For fans of Perumal Murugan's Poonachi.
38. Death in Her Hands by Ottessa Moshfegh (Jonathan Cape)
Your 'year of rest and relaxation' is over—for the Booker Prize-shortlisted writer of Eileen, and "unlikeable" female protagonists", is back with a novel of "haunting metaphysical suspense", horror, and the pitch-black comedy we love her for. A forest, a handwritten note, a dead body… are you hooked and spooked yet?
39. A Thousand Cranes for India: Reclaiming Plurality Amid Hatred edited by Pallavi Aiyar (Seagull Books)
This anthology—comprising 23 pieces of reportage, stories, poems, memoir and polemic—uses the mythology, history, and symbolism of Japanese Origami paper cranes as a pathway for some of India's best-known writers, poets and artists to pave a "shared, civic space for a conversation about the fault lines in India at a time of darkness".
40. The Man Who Learnt To Fly But Could Not Land by Thachom Poyil Rajeevan, translated from Malayalam by P.J. Mathew (Hachette India)
This is a "magical biography" of a writer who grapples with his political beliefs, his aesthetics and craft, and his love life (its original Malayalam was awarded the Kerala Sahitya Akademi Award). Epic in scope, it begins during the Indian freedom struggle and is based in the Malabar region of Kerala, and tackles caste issues and gender dynamics.
41. Why is my hair curly? by Lakshmy Iyer (Red Panda; Westland Publications)

Meet 10-year-old Avantika, adopted at the age of six months. In a family where everybody has sleek, straight hair, she has a head full of unruly curls. Interspersed with illustrations, the protagonist's preoccupation with her hair becomes a starting-point for conversations about genetics and the fabric of a family.
42. Murder at the Mushaira by Raza Mir (Aleph)
"Reminiscent of The Name of the Rose by Umberto Eco and set during the time of India's First War of Independence in the nineteenth century," this historical novel is a murder mystery solved by the great poet laureate Mirza Ghalib.
43. Friends Behind Walls by Harshikaa Udasi (Puffin)
A summer vacation in Deolali, and Putti is looking forward to having fun and playing with Inu. But they've been forbidden from being friends. Why? The duo set out on a mission to find out. From the author of the award-winning children's book, Kittu's Very Mad Day.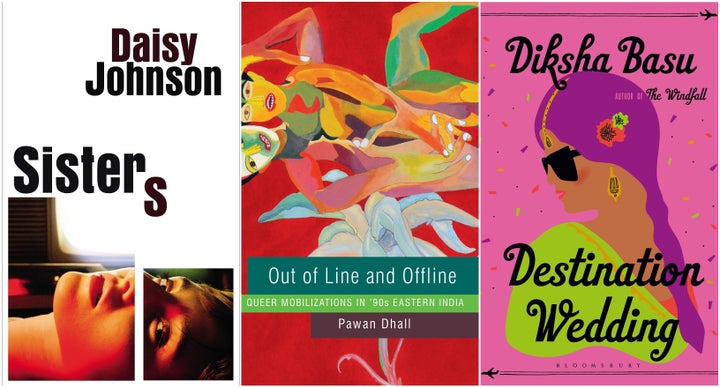 JUNE
44. Destination Wedding by Diksha Basu (Bloomsbury India)
Tina wants to feel Indian. Really Indian. She travels to Delhi for a wedding—and to a world of playboys, models, dating agencies for widows, and wedding guests with personal bodyguards—where she is all set to have "an authentic Indian experience". Now if only someone would tell her what that was... A "sparkling" new novel from the author of the much-loved The Windfall.
45. Sisters by Daisy Johnson (Jonathan Cape)
Lauren Groff has called her a "goddamn swaggering monster of fiction". Johnson was shortlisted for the Booker Prize with the magical, mesmerizing, murky-with-genre, Everything Under. With this new novel about sibling love, she steers closer to psychological horror, and perhaps, to her debut work of fiction, the short story collection, Fen.
46. Shareerashastram by Benyamin, translated from Malayalam by B.R. Swarup (HarperCollins India)
Its English title still to be confirmed, this "explosive" new novel from the winner of the inaugural JCB Prize for Literature for Jasmine Days, is set in the world of illegal organ trading and illicit practices of religious institutions. Told like a thriller, it follows the lives of men and women "caught in a web of criminally orchestrated accidents and medically induced comas to feed the 'red market'", and at the nexus of power, money and corruption.
47. A Burning by Megha Majumdar (Knopf; Penguin Random House India)
"For readers of Tommy Orange, Yaa Gyasi, and Jhumpa Lahiri" (!), Majumdar's debut, a thriller-like epic, centres around three characters who find their lives criss-crossing in the aftermath of a catastrophe. Of A Burning, Amitav Ghosh has said: it's "the best debut novel I have come across in a long time… In telling the story of a young Muslim girl whose life is undone by a single social media post, it creates a kaleidoscope of contemporary urban India, with its internet-driven hysteria, religious fanaticism, rampant corruption, poisoned air, random violence, enraged mobs and pervasive misogyny."
48. Utopia Avenue by David Mitchell (Sceptre; Hachette India)
Utopia Avenue are the strangest British band you've never heard of. Mitchell's new novel tells their "unexpurgated story"—and of riots in the streets and revolutions in the head; of drugs, thugs, madness, love, sex, death, art; of the families we choose and the ones we don't; of fame's Faustian pact and stardom's wobbly ladder." Here, the author of the Cloud Atlas asks: Can we change the world in turbulent times, or does the world change us.
49. Hunted by the Sky by Tanaz Bhatena (Penguin Random House India)

From the author of A Girl Like That, the YA fantasy we've been waiting for. Exploring identity, class inequality, alongside a high-stakes romance story, Hunted by the Sky is set in the Kingdom of Ambar—a world inspired by medieval India, and a world of deadly, dark secrets and adventures.
50. Out of line and Offline: Queer Mobilizations in '90s Eastern India by Pawan Dhall (Seagull Books)
The 1990s and early 2000s were heady decades for Indian queer folks and their networks; they came together to deal with covert and overt forms of stigma, discrimination, oppression, and violence. Tracing the lives of approximately a dozen queer individuals (and their allies) from eastern India, Out of Line and Offline–through in-depth interviews, literature reviews, and archives–sheds light on the multiple ways in which queer communities were mobilized in the first decade of the movement.
Popular in the Community