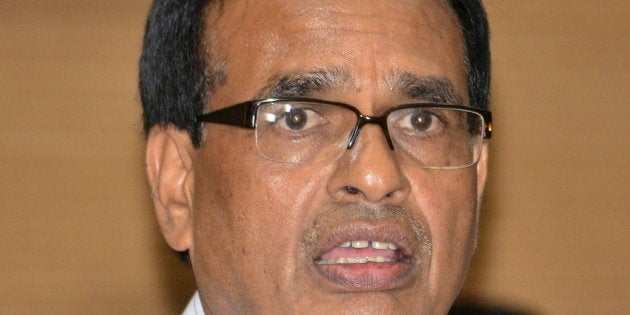 SEHORE -- Fifty Dalit families in Madhya Pradesh have sought Chief Minister Shivraj Singh Chouhan's permission for euthanasia, alleging the land granted to them 15 years ago by government is occupied by musclemen which has left them with no means to sustain livelihood.
The families belong to Nasrullaganj area in Budhni, the assembly constituency of Chouhan and had three days ago sent a memorandum to the chief minister's office in Bhopal in this regard.
However, district authorities denied receiving any such complaint and said a case in this regard was being heard in the court.
"These families of Borkhedi, Vasudev, Sohankhedi and Jogala villages under Nasrullaganj police station area of Budhni in Sehore, the home district of Chouhan, have signed a memorandum that they have not yet got the tracts of government land given to them as help 15 years ago as it was in possession of influential persons," Rashtriya Dalit Chetna Manch state secretary Jaswant Singh said yesterday.
"We have not yet got the land in possession of musclemen, who are threatening to eliminate us," said the memorandum signed by the Dalits families.
The local administration is helpless and the Dalits were not getting justice even after staging protests and agitation, Singh claimed.
"These oppressed people are living in abject poverty as they do not have any source of income. Therefore, they have sought to end their lives (mercy killing)," he added.
Sources said the agricultural tracts were allotted to these families by the then Digivijaya Singh government in the state.
"No complaint of such a nature has come to me. If it comes to me, certainly action will be taken into it immediately," Sehore District Collector Sudam Khade told PTI over phone.
The Collector said he along with the Chief Minister had spent around 10 hours amid people hearing their grievances in Nasrullaganj three days ago but during their presence no such complaint came from the Dalits.
Those who have signed the memorandum include Ram Prasad, Sukhia Bai, Arjun Singh, Shoba Bai, Alam Singh, Kamla Bai, Rughunath, Jayanti Bai, Kamla Bai, Anokhi Bai, Phool Bai, Rameshwar, Lalita Bai, Vasu Bai and Ramesh.
"This issue pertains to the Revenue department and it is being heard by honourable court after an FIR was registered," Nasrullaganj police station Inspector Niranjan Sharma said.
When contacted, the Chief Minsiter's media team told PTI that Chouhan was not available immediately for comments as he was out of state.
Popular in the Community