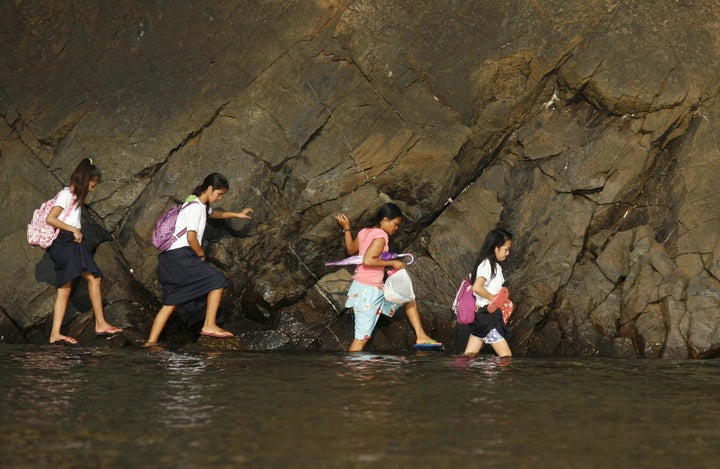 Every child deserves an education. Unfortunately, young girls and women ― half of the world's population ― are rarely given the same opportunities as boys to learn, study and succeed.
Globally, 65 million girls are not in school. Out of the 774 million people who are illiterate around the world, two-thirds are women. There are 33 million fewer girls in primary school than boys. And education really does save lives: If every woman around the globe had a primary and secondary education, childhood deaths would be cut in half.
To celebrate International Women's Day this Women's History Month, HuffPost rounded up 55 photos of girls going to school around the globe.
The photos feature girls of all ages from Nigeria, Syria, Pakistan, France and more getting an education. Whether they're walking to school with friends or excited about learning something new in class, these photos are proof that all children should have the right to get an education, no matter their gender.
HuffPost's "Her Stories" newsletter brings you even more reporting from around the world on the important issues affecting women. Sign up for it here.